Best Law Tutors
Found 412 Law Tutors near me:
View Tutor
Carrie G.
Tempe AZ. 85283
My name is Carrie and I have been practicing law since 2001. I attended Wesleyan University as an undergraduate where I graduated with honors. I then attended Washington University in St. Louis for law school, where I was the Notes and Projects Editor for the Journal of Law and Policy and graduated in the top 10% of my class. After law school I worked in big law for almost 10 years practicing in finance, private investment law and real estate. In 2010 I started my own general practice in Mi... Read more
Writing, Proofreading, Law View Tutor
Catherine N.
Austin TX. 78731
Want to improve your grades? Interested in learning a new language? I've been told I have a talent for teaching along with patience, tenacity and a sense of humor. I use the analytical and communication skills I honed in law school to break down information and explain it in simple, easy to understand language. I follow the traditional teaching method using explanations, examples and demonstrations but I also believe in the Socratic method. That is I like to guide the student through his own ... Read more
American History, Vocabulary, Grammar, European History, French, Latin, Spanish, Geography, English, ESL/ESOL, Government & Politics, Psychology, Proofreading, Law, TOEFL, Macroeconomics
View Tutor
Ronnie G.
Hartsdale NY. 10530
I am NYS Mathematics (7-12), Business Education (1-12) and Social Studies (7-12) certified. I have taught these subjects at the middle school, high school and business college levels. I tutor students in a variety of subjects including their preparation for the TACHS, ASVAB and TASC exams. After completing my TESOL Certificate program in 2014, I was an Adjunct Instructor at Westchester Community College. My teaching takes into consideration the various abilities of students and each one?... Read more
Algebra 1, American History, Vocabulary, Grammar, Geometry, Microsoft Word, Prealgebra, Reading, Writing, English, Government & Politics, Law, GED, TOEFL, ASVAB, PSAT
View Tutor
Keith S.
Denton TX. 76210
Do you feel overwhelmed with schoolwork? Do you need a coach to help you study effectively? Are you struggling to raise your score on a standardized exam? I can help! I am a dedicated tutor with more than 15 years of teaching experience. Under my guidance, thousands of students have improved their study skills, increased their confidence, and raised their grades and test scores. My students excel on standardized exams, and they frequently earn scholarships from top universities and grad... Read more
Algebra 1, Algebra 2, Biology, Chemistry, Vocabulary, Grammar, Geometry, Prealgebra, Reading, Writing, English, Physiology, LSAT, Proofreading, Law, GED
View Tutor
Tom F.
Des Moines IA. 50312
I have experience in tutoring at the middle school, high school, and undergraduate levels. I have a passion for science, especially chemistry, which I received my bachelor?s degree in. Additionally, received my Master of Science in Law, where I studied the many elements of healthcare law. I am currently a medical student obtaining a dual degree of master of healthcare administration. I enjoy tutoring because I myself had some excellent tutors and mentors back in school, and they really lef... Read more
Biology, Chemistry, Microsoft Excel, Study Skills, Writing, Psychology, Biochemistry, Anatomy, Proofreading, Law, Elementary Math, Elementary Science, MCAT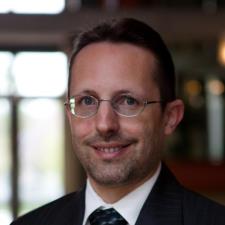 View Tutor
Scott C.
Simi Valley CA. 93065
I have been teaching and tutoring law students for law school and the Bar Exam since 2004. I am a licensed attorney and long-time practicing litigator who excelled in law school and passed the California Bar Exam on the first attempt, and I am excited to help others do the same! I am currently on the faculty of Abraham Lincoln University, and tutor law students and bar exam candidates through LawTutors. Previously, I was on the faculty of Irvine University College of Law from 2004-2015. A... Read more
Literature, Law, Bar Exam
View Tutor
Marko F.
Durham NC. 27713
I have a varied career background that includes 4 years as a public school teacher and 20 years in education related work as an attorney, education reform specialist, and as a researcher. I enjoy working directly with students and tailoring the sessions to the student's individual needs and learning style. I've also published 30 short stories and am currently working on a book.... Read more
Algebra 1, American History, Vocabulary, European History, Microsoft Word, Prealgebra, Reading, Writing, English, ESL/ESOL, Government & Politics, SAT Math, Literature, World History, GRE, Proofreading
View Tutor
Heather S.
Overland Park KS. 66221
I graduated from Harvard (1994) and Harvard Law School (1997) and went on to success in the corporate legal world. Over the past two decades, I have been recognized for my expertise and talent as a writer, leader, and trainer/ teacher. Now, as a tutor, I love helping students understand and conquer the skills necessary to succeed in law school and to pass the Bar Exam. In my view, success in the legal field--including in law school and on the Bar Exam--requires effective study of substantiv... Read more
Vocabulary, Grammar, Microsoft Word, Microsoft PowerPoint, Writing, Proofreading, Law, Bar Exam, Social Studies View Tutor
David B.
Rockford IL. 61114
Hello, I have a passion for education. I have a Bachelor of Art's degree in Foreign Languages. I have a Minor in Math/Computer Science and the equivalent of a Minor in English. I have started working on my Master's degree in English. I currently teach GED classes through Rock Valley College. I truly enjoy this as I get to teach a variety of subjects. My favorite subject is actually math. I know that math is usually the most difficult subject for students. However, I am equally happy to tut... Read more
Algebra 1, Algebra 2, American History, Biology, Calculus, Chemistry, Grammar, European History, Geometry, Physics, Prealgebra, Precalculus, Reading, Trigonometry, Writing, Astronomy
View Tutor
After many years of teaching and over 2200 hours of 5-star tutoring, I have established myself as one of Manhattan's premier private tutors. I have helped hundreds of students achieve their SHSAT, PSAT, SAT, ACT, GMAT and GRE goals and secure their places at schools such as Stuyvesant, Groton, Harvard, Stanford, Wharton and Columbia. I have also helped students from Columbia, NYU and globally (online) prepare for their exams in Finance, Economics, Investments, Statistics and Econometrics. Man... Read more
Vocabulary, Reading, Writing, Statistics, English, ESL/ESOL, SAT Math, Finance, GRE, Law, SAT Reading, SAT Writing, TOEFL, GMAT, PSAT, SSAT

Enjoy All The Benefits
You don't pay your first hour unless you find it a good fit.
Only pay for the time you need.
No subscriptions or upfront payments.
Find Tutors Near You