Best Javascript Tutors
Found 226 Javascript Tutors near me: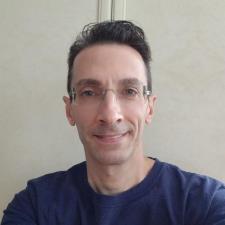 View Tutor
John C.
Westfield NJ. 07090
My experience with tutoring began in high school when I tutored my classmates in math and English. At that time, I discovered that I was able to simplify complex topics in a way that others find very helpful. Simplifying complex concepts has helped me and my clients both in software engineering and in learning the Italian language. I am a software engineer by trade and have worked in the industry for many years. I can help you learn general programming practices or specific skills such as ... Read more
Grammar, Java, SQL, Italian, Proofreading, JavaScript, Computer Programming, Computer Science, Linux, UNIX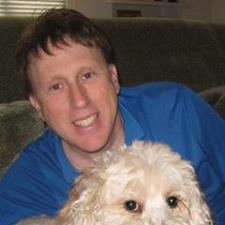 View Tutor
Mark B.
Los Angeles CA. 90035
I studied Engineering and Computer Science at UCLA, then worked full-time for Citibank as a Programmer and Designer for over 25 years before becoming an independent contractor. At my job I taught programming classes and mentored new employees. I traveled to several countries to install software and train users, so I have worked with a variety of cultures and personalities. I am patient and strive to see the world from the viewpoint of the student, and I never talk down to anyone. I am ... Read more
Algebra 1, Prealgebra, Java, C++, C, Computer Programming, Computer Science, DOS, Microsoft Windows, Visual Basic, JavaScript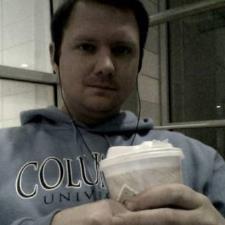 View Tutor
Adam F.
New York NY. 10025
Hi! I am a graduate from Columbia University with a B.A. in Mathematics as well as an M.A. in Philosophy. I have nine years of experience including one year as a tutor for the Brandeis University Philosophy department, and two years as a teaching assistant at Columbia. For the past nine years I've been self-employed as a tutor and consultant, working with students at elite colleges including Columbia, Harvard, Cooper Union, NYU, Princeton, Vassar, Cornell. I've also worked with students at e... Read more
Algebra 1, Algebra 2, Calculus, Microsoft Excel, General Computer, Geometry, Microsoft Word, Prealgebra, Precalculus, Trigonometry, Statistics, Java, HTML, SAT Math, LSAT, GRE View Tutor
Steve O.
Houston TX. 77059
I am a computer scientist, engineer, and Texas-certified teacher who is highly qualified to teach mathematics and computer programming. Many seek my help with Algebra, Geometry, Calculus, Statistics, and Physics. It is a joy to teach computer science, including algorithms, data structures, information systems, web development, and discrete mathematics. As a skilled writer, I can also help with vocabulary, grammar, reading, and writing. I have been successful with gifted, struggling, and s... Read more
Algebra 1, Algebra 2, Calculus, Vocabulary, Grammar, General Computer, Geometry, Physics, Prealgebra, Precalculus, Reading, Trigonometry, Writing, Statistics, Java, English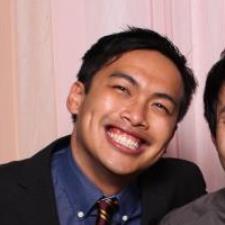 View Tutor
David I.
Redwood City CA. 94063
I'm honestly a little jealous of you. I wish that, like you, I could be learning computer science for the first time again. My name is David and I'm currently a software developer for an education technology company in the Bay Area. The only thing that I love more than building amazing/fun software applications is teaching others to do it too. I have 3 years of experience tutoring and being a TA for college computer science courses and 5 years of software engineering industry experienc... Read more
Java, HTML, JavaScript, Computer Science, CSS
View Tutor
Tasnim A.
Astoria NY. 11106
Hello, I'm Tasnim! I graduated from Brooklyn Technical High School (specialized high school in NYC), and am currently studying Computer Science at Hunter College. As a student, I find that the classes that I learn from and enjoy the most are the ones that are taught by teachers or professors who can make the class enjoyable, regardless of how interested I may be in the class's subject. More often than not, these teachers are engaging, easy to understand, and legitimately wanting to help stude... Read more
Algebra 1, General Computer, Prealgebra, Writing, English, HTML, Proofreading, Computer Programming, Elementary Science, JavaScript, Macintosh, Microsoft Windows, Regents, Common Core
View Tutor
Zander M.
Bellevue WA. 98004
I went to Woodinville High School and then went to California Polytechnic State University (Cal Poly) in San Luis Obispo. After finishing my B.S. in Computer Science in June of 2017 I came back to the greater Seattle area to pursue a career in software project management, which I do Monday - Friday (9-5:30) in Redmond. Aside from that and tutoring, I spend my time reading, lifting weights, riding mountain bikes, and playing guitar. I look forward to helping you with your academic goals. I ha... Read more
Algebra 1, Algebra 2, Vocabulary, Grammar, General Computer, Geometry, Prealgebra, Precalculus, Study Skills, Trigonometry, Java, English, SAT Math, GRE, Proofreading, GED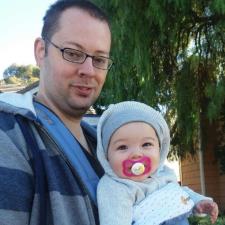 View Tutor
Steven M.
Stevenson Ranch CA. 91381
I have 15+ years of experience as a software developer, and 9+ years as a teacher. I am currently helping industry professionals, and college and high school students in C, C++, Java, JavaScript (and jQuery/AJAX), PHP, Python, SQL, C#, and ASP.NET. My career has been in web and video game design, and training and managing other programmers. I earned my CBEST and TEFL teaching certifications 9 years ago and have been teaching ever since. I am eager to work with students who are falling behi... Read more
General Computer, Java, HTML, SQL, Web Design, ASP.NET, C++, C, Computer Programming, Computer Science, DOS, Dreamweaver, Linux, Perl, PHP, UNIX
View Tutor
I have a Masters in Computer Science from Illinois Institute of Technology, and an MBA & Bachelor of Science in Electrical Engineering from the University of California, Irvine. I am a Microsoft Certified Trainer and Project Management Professional. For over 25 years, I have been developing software for Fortune 500 companies and providing training in Java, C++, Python, Oracle, MySQL and SQL Server to individuals, college students, and corporate employees. I enjoy helping students overcome the... Read more
Microsoft Excel, Java, HTML, SQL, C++, Computer Programming, Computer Science, Microsoft Access, Oracle, C#, Microsoft Project, JavaScript, Project Management
View Tutor
Myco P.
College Park MD. 20740
Hello! Do you have a web development or computer programming project and you don't know how to start? Or maybe you're struggling to understand why your code is not working? I would love to help you! My name is Myco and I'm a web developer with 6 years of professional experience specializing in HTML, CSS, jQuery, PHP, Python, Java, ASP.NET, C#, MySQL, and other web technologies. I also have 10 years of educational experience in computer science and web development. I graduated from the Unive... Read more
Java, HTML, SQL, Computer Programming, Python, Web Design, ASP.NET, C++, Computer Science, PHP, Visual Basic, C#, JavaScript, JQuery, CSS

Enjoy All The Benefits
You don't pay your first hour unless you find it a good fit.
Only pay for the time you need.
No subscriptions or upfront payments.
Find Tutors Near You