Best Java Tutors
Found 602 Java Tutors near me:
View Tutor
Roberto A.
Burke VA. 22015
Teaching is communication, and when you teach you have to communicate your way to do something: if your student learns "how to do" you win, if he doesn't you fail. The most important thing is the result: at the end of the course the student will be able to do what he studied for. I am Roberto, 55, I like teaching, and I combined the activity of teaching/training with my main job (software developer and general manager of the software company I set up and owned). I did it in Italy, where I liv... Read more
Microsoft Excel, General Computer, Microsoft Word, Microsoft PowerPoint, Java, Italian, COBOL, Computer Programming, DOS, Macintosh, UNIX, Visual Basic
View Tutor
James E.
San Jose CA. 95123
Math, Chem, Comp Sci: Experienced Tutor, High School Teacher, University Lecturer and Successful career in Industry. I am a patient and personable tutor for even those subjects that students find difficult. My students do well in class, on the AP exams and on their College Finals. We enjoy our lessons and they build confidence to continue their STEM education. I have been told, "Not only am I impressed with the depth of your knowledge but also how you can take something so difficult and make... Read more
Algebra 2, Calculus, Chemistry, General Computer, Geometry, Precalculus, Trigonometry, Java, C++, C, Computer Programming, Linear Algebra, Logic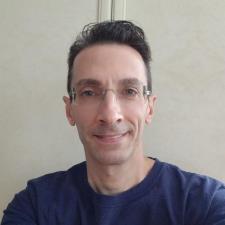 View Tutor
John C.
Westfield NJ. 07090
My experience with tutoring began in high school when I tutored my classmates in math and English. At that time, I discovered that I was able to simplify complex topics in a way that others find very helpful. Simplifying complex concepts has helped me and my clients both in software engineering and in learning the Italian language. I am a software engineer by trade and have worked in the industry for many years. I can help you learn general programming practices or specific skills such as ... Read more
Grammar, Java, SQL, Italian, Proofreading, JavaScript, Computer Programming, Computer Science, Linux, UNIX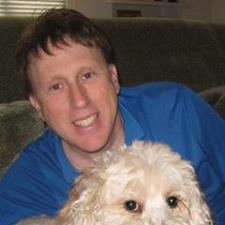 View Tutor
Mark B.
Los Angeles CA. 90035
I studied Engineering and Computer Science at UCLA, then worked full-time for Citibank as a Programmer and Designer for over 25 years before becoming an independent contractor. At my job I taught programming classes and mentored new employees. I traveled to several countries to install software and train users, so I have worked with a variety of cultures and personalities. I am patient and strive to see the world from the viewpoint of the student, and I never talk down to anyone. I am ... Read more
Algebra 1, Prealgebra, Java, C++, C, Computer Programming, Computer Science, DOS, Microsoft Windows, Visual Basic, JavaScript
View Tutor
Sam M.
Washington DC. 20024
I have four years of professional experience developing Java and Android applications. I love building apps! I have my own application in the Google Play Store. It helps people that are stuck making decisions get unstuck by having people vote on their choices. I've also tutored people before in Java to help them get a better understanding of the fundamentals. I've done contracting work for multiple companies. I've also worked for a startup and helped bring their Android app to industry standa... Read more
Java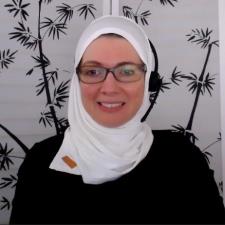 View Tutor
Neveen M.
Brighton MA. 02135
My name is Neveen, I graduated from biomedical engineering and earned a master's in electrical engineering with a 3.91 GPA. I earned more than 15 certifications in data science from Duke, Johns Hopkins, and San Diego University. I worked with different companies and used my software development skills in Java, Python, SQL,c, and R in these jobs. I also am a mother <3. I have been tutoring pre-health students for over a year and I love it. I enjoy the feedback I get when my students pass th... Read more
Algebra 1, Algebra 2, Chemistry, Geometry, Java, SQL, Computer Programming, Python
View Tutor
Fanit K.
Livingston NJ. 07039
I believe that every student is capable of learning. My goal is to allow them to reach their maximum potential by getting them interested in the subject, making them think, and teaching them in the style most comfortable for them. I enjoy helping students master the material and improve their grades. As a result, I was named a Top 5% tutor on Wyzant, out of a total of 17,575 active tutors. I have been educated in the top schools, have achieved great results, and I am committed to helping oth... Read more
Algebra 1, Algebra 2, Calculus, Geometry, Prealgebra, Precalculus, Trigonometry, Java, SAT Math, GRE, ACT Math, Elementary Math, Computer Programming, Computer Science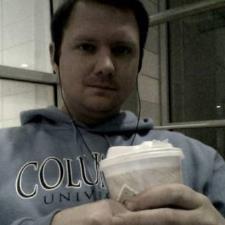 View Tutor
Adam F.
New York NY. 10025
Hi! I am a graduate from Columbia University with a B.A. in Mathematics as well as an M.A. in Philosophy. I have nine years of experience including one year as a tutor for the Brandeis University Philosophy department, and two years as a teaching assistant at Columbia. For the past nine years I've been self-employed as a tutor and consultant, working with students at elite colleges including Columbia, Harvard, Cooper Union, NYU, Princeton, Vassar, Cornell. I've also worked with students at e... Read more
Algebra 1, Algebra 2, Calculus, Microsoft Excel, General Computer, Geometry, Microsoft Word, Prealgebra, Precalculus, Trigonometry, Statistics, Java, HTML, SAT Math, LSAT, GRE View Tutor
Amir K.
Bedford TX. 76021
I have been in computer field since late 80's and had experience it evolution from 8 bit home computers to modern multi-core processors. I have been in computer industry and had worked on information system of companies in aviation industry and in financial industry. I am well versed in full software development cycle. I hold MS in Computer Information System. I am well versed in several disciplines in full Software Development Life Cycle including designing, architecting, implementing, and t... Read more
General Computer, Java, SQL, Computer Programming, Computer Science, Linux View Tutor
Steve O.
Houston TX. 77059
I am a computer scientist, engineer, and Texas-certified teacher who is highly qualified to teach mathematics and computer programming. Many seek my help with Algebra, Geometry, Calculus, Statistics, and Physics. It is a joy to teach computer science, including algorithms, data structures, information systems, web development, and discrete mathematics. As a skilled writer, I can also help with vocabulary, grammar, reading, and writing. I have been successful with gifted, struggling, and s... Read more
Algebra 1, Algebra 2, Calculus, Vocabulary, Grammar, General Computer, Geometry, Physics, Prealgebra, Precalculus, Reading, Trigonometry, Writing, Statistics, Java, English

Enjoy All The Benefits
You don't pay your first hour unless you find it a good fit.
Only pay for the time you need.
No subscriptions or upfront payments.
Find Tutors Near You