Best Japanese Tutors
Found 345 Japanese Tutors near me: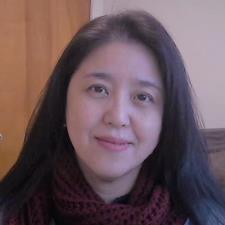 View Tutor
Kana E.
Pittsburgh PA. 15228
Dear new student, First of all, thank you for giving me this wonderful opportunity to introduce Japanese culture and its language to you. I believe that having knowledge of other country?s culture and its language will bring you a lot of opportunities for better understanding of people in the other part of the world. Let me introduce myself. My name is Kana (pronounced ?Kahna?) E. I have lived in Pittsburgh since 2007. I worked in Okinawa, Japan as an English Instructor for my own p... Read more
Japanese View Tutor
Jay C.
Delaware OH. 43015
I am originally from Indiana where I studied Japanese rigorously before working and studying in Japan for a total of seven years. After returning from Japan in 2009, I have worked for three Japanese companies and continue to use (read, write, listen to, and speak) Japanese on a daily basis. I want to share my knowledge with anyone that needs help with school work or business, and I can do more condensed pre-Japan-travel tutoring. I passed JLPT N1 (top Japanese language standardized test le... Read more
ESL/ESOL, Japanese
View Tutor
Harumi B.
Littleton CO. 80129
I was born in Osaka, Japan and lived there until I was 26 years old. I taught conversational English to Japanese children aged between 2 and 13 for six years while I lived in Japan. My American husband and I owned an English conversation school in Japan. After moving to the United States, I homeschooled my children. I have been teaching conversational Japanese for over 8 years now. My teaching methods are not limited to using text books alone. I use flash cards, games and even songs whe... Read more
Japanese
View Tutor
Aki M.
Arlington MA. 02476
I am a Japanese native speaker who has a deep interest in helping students learn Japanese and learn how to be successful in Japanese society. I lived in Japan until this past year and worked as a civil servant for seven years. During that time, I helped JET Program workers from America learn how to talk with their bosses and co-workers. This means I can help you learn smooth business Japanese as well as more casual language. In Japan and in the US, I frequently advise LGBTQ students and stude... Read more
Japanese
View Tutor
Yoko B.
Walnut Creek CA. 94595
I'm a Japanese native, who was born and raised in Tokyo, Japan. Although I've become a naturalized citizen in the U.S., I've kept up with the very special language: Japanese. I've been tutoring Japanese as well as ESL as an independent private teacher (as a contractor) for over 30 years. I also have an extensive experience being an interpreter and a translator. I once taught at ABC Languages in San Francisco, and Sakura Gakuen in Pleasanton, CA. But I much prefer tutoring on an independent ba... Read more
ESL/ESOL, Japanese
View Tutor
Atsuko M.
Aubrey TX. 76227
I am a native Japanese speaker and a resident of the U.S. with a background in business. I am bilingual in Japanese and English, both written and verbal. Along with my experience teaching Japanese, I also have spent time translating and interpreting as a freelancer for several companies. I have experience in teaching students at all skill levels and across diverse backgrounds. I currently teach group lessons at the business college in Dallas, as well as one-on-one and online lessons. I have ... Read more
Japanese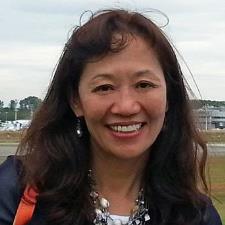 View Tutor
Tokie B.
Redmond WA. 98052
My name is Tokie. I was born and raised in Nagoya Japan. I graduated college with a degree in International Business and a minor in Education. After college, I worked in a foreign exchange department at a bank in Nagoya. At the same time, I started teaching Japanese to non-native speakers. After working and teaching in Japan for 10 years, I moved to the West Coast of America. Since then I have been teaching all levels of Japanese at a local college for over 25 years and have received many gre... Read more
Japanese
View Tutor
Shinsuke H.
New York NY. 10040
Hello, My name is Shinsuke and I am a native Japanese. I have been in this country for 12 years and graduated from the University of Arizona. After my graduation I was fortunate to secure a position as a teacher at a private language school in Tucson, Arizona, and then as Adjunct Professor at Pima Community College. I held my position as an adjunct faculty member teaching Japanese for 4 years and received very positive reviews every semester. In addition I continued teaching private le... Read more
Japanese
View Tutor
Isoko D.
Kansas City MO. 64119
I am a native Japanese speaker and translator living in the United State. I have 2 years of experience to teach Japanese language to American high school students. During my college days, I assisted the Japanese class instructor and helped college students to read, write and speak Japanese. I have been tutoring on Wyzant for about one and a half years. Now I teach Japanese community education classes at two locations. I studied linguistics in the United States and one of the linguist... Read more
Japanese View Tutor
Mayumi F.
Portland OR. 97229
Hi, Would you like to practice your Japanese with me? I'm a native Japanese who was born and raised in Yokosuka, Japan. I'd like to help people who are beginners to the business people who need some key words, preparing for Japanese Language exams, or those who need to brush up what they have learned, help reading Manga, translate letters, etc. ... Read more
Japanese, ESL/ESOL

Enjoy All The Benefits
You don't pay your first hour unless you find it a good fit.
Only pay for the time you need.
No subscriptions or upfront payments.
Find Tutors Near You