Best Italian Tutors
Found 355 Italian Tutors near me:
View Tutor
Roberto A.
Burke VA. 22015
Teaching is communication, and when you teach you have to communicate your way to do something: if your student learns "how to do" you win, if he doesn't you fail. The most important thing is the result: at the end of the course the student will be able to do what he studied for. I am Roberto, 55, I like teaching, and I combined the activity of teaching/training with my main job (software developer and general manager of the software company I set up and owned). I did it in Italy, where I liv... Read more
Microsoft Excel, General Computer, Microsoft Word, Microsoft PowerPoint, Java, Italian, COBOL, Computer Programming, DOS, Macintosh, UNIX, Visual Basic
View Tutor
Rosalia T.
Bellevue NE. 68147
Buon giorno! My name is Rosalia. I was born and raised in a small town in Northern Italy. I did classical studies in high school and I have a MA in Business Administration. After college I worked in Import/Export for a doll company and in Administration for a wholesale company. Teaching has always been my passion. I started tutoring high school students in different subjects when I was still in college. I moved to the US more than 15 years ago. In the US I taught Italian credit classes for n... Read more
Italian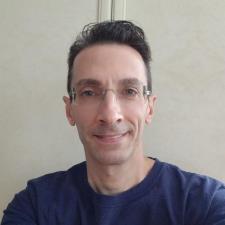 View Tutor
John C.
Westfield NJ. 07090
My experience with tutoring began in high school when I tutored my classmates in math and English. At that time, I discovered that I was able to simplify complex topics in a way that others find very helpful. Simplifying complex concepts has helped me and my clients both in software engineering and in learning the Italian language. I am a software engineer by trade and have worked in the industry for many years. I can help you learn general programming practices or specific skills such as ... Read more
Grammar, Java, SQL, Italian, Proofreading, JavaScript, Computer Programming, Computer Science, Linux, UNIX
View Tutor
Irene M.
Brooklyn NY. 11238
I'm native Italian, I was born and raised in Turin, Italy. I've been in NYC since 2000 and I've been teaching Italian for the last 9 years. I teach at all levels, from very beginner to advanced. I listen to my students and their needs, and I try to fulfill them to the best of my abilities. I have a structure I follow but I adapt it to meet the needs and learning abilities of my students. We all learn differently and I always try to find the best way to make my lessons effective and useful for... Read more
Italian, Voice (Music)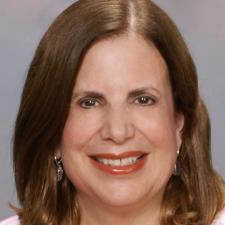 View Tutor
Deborah P.
Skokie IL. 60077
I lived in Italy for twenty-five years, and am completely fluent in Italian. I have taught Italian language and culture for ten years in two public school districts, as well as privately for seventeen years. I am a certified teacher in Illinois and possess a Master of Arts in Teaching. In addition to teaching Italian, I tutor middle school, high school, and college students needing help with their writing skills (including composition, grammar, syntax, vocabulary enrichment, and spelling, as... Read more
Vocabulary, Grammar, Reading, Writing, English, Italian, Proofreading, TOEFL, Spelling, ESL/ESOL
View Tutor
I am interested in helping students succeed. I think learning should be a pleasant experience, not a chore. Being able to enhance a student's reading and writing skills is very rewarding. I tutor students of all ages, from Pre-K to adult. I am ESL certified and have tutored numerous ESL students from countries all over the world. I have a Bachelor's Degree in English with two years' work towards a Master's. I also have a 2-year language certificate in Italian, and would welcome the opportun... Read more
American History, Vocabulary, Grammar, Reading, Music Theory, Writing, Geography, English, Italian, Proofreading, GED, SAT Reading, SAT Writing, TOEFL, Spelling, ACT Reading
View Tutor
Antonella R.
Princeton NJ. 08542
I have extensive experience in teaching Italian since many years. I have taught in different countries. and to students of all levels, background and age, in 2019 I was among the Top 5% tutors in Wyzant overall with highest feedback and by focusing only and exclusively on Italian language teaching. I love tutoring and teaching as I feel extremely fulfilled when I see progress in my students' skills and when I see in them the passion to continue and advance in their studies I have a Certific... Read more
Italian
View Tutor
Anthony D.
Upland CA. 91786
Seeing a student succeed is the best part about being a tutor. I have helped many students earn higher grades and better test scores than they ever thought possible. My method of teaching is geared towards complete comprehension and mastery of a topic; I will ensure that your student can work out test problems and employ critical thinking skills on their own. Every student has the potential to succeed in any subject; I am only here to fill in the gaps of knowledge and show them that learning ... Read more
Algebra 1, Algebra 2, Calculus, Chemistry, Grammar, Microsoft Excel, Geometry, Physics, Prealgebra, Precalculus, Trigonometry, Geography, English, SAT Math, Italian, GRE
View Tutor
Nicole C.
Addison IL. 60101
Hello! I am a registered nurse (RN) of 18 years. My background is in critical care, as well as pre and post-op (PACU). I would love to help you with your nursing education! I am ACLS certified, so the critical stuff is right up my alley! I live in Addison. I also have a certification in legal nursing. I speak Italian and some conversational Spanish.... Read more
English, Italian, Nursing, NCLEX, ESL/ESOL
View Tutor
Lisa B.
Greenwich CT. 06830
NYU Alumni - English, Math, Spanish tutor. Explore tutoring with an experienced, knowledgeable, caring tutor who has thousands of hours in many subjects. "The most precious gift you can give someone is your time." Whether you are a: parent who is concerned about your child, student who is struggling with a course, special needs student with ADD, Aspergers, Dyslexia, Autism, corporate executive that needs to learn a new language, someone who has to pass a course to keep your job, college,... Read more
Algebra 1, American History, Grammar, Prealgebra, Reading, Spanish, Writing, Geography, English, SAT Math, Italian, Proofreading, GED, TOEFL, ASVAB, Spelling

Enjoy All The Benefits
You don't pay your first hour unless you find it a good fit.
Only pay for the time you need.
No subscriptions or upfront payments.
Find Tutors Near You