Best Greek Tutors
Found 122 Greek Tutors near me:
View Tutor
Diana W.
Haymarket VA. 20169
I have taught Latin, English, and history in the private school setting for several years. I currently tutor middle school and high school students in Latin (including AP), English literature and composition, history, French, and German. I received my B.A. in Classics (i.e., Latin, Ancient Greek, ancient history and literature) and philosophy from Swarthmore College, where I graduated with highest honors and Phi Beta Kappa. I received an M.A. in Classics from the University of Chicago and ... Read more
Vocabulary, Grammar, European History, French, German, Latin, Reading, Writing, English, Literature, Proofreading, Greek, Classics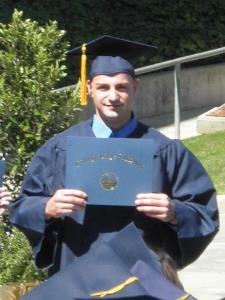 View Tutor
Ryan A.
Stevenson Ranch CA. 91381
Hi everyone, I have graduated from University of California Santa Cruz with a B.A. in Pure Mathematics! I also achieved an A.S.- T in Applied Mathematics from my former junior college 2015. To add, I am also the former president and founder of my college Mathematics Club. I have 9 years of tutoring experience. Some new news: I'll be studying AP Calculus rigorously until mastered for any of you who need it. Some more about my tutoring style: I have passion for math and tutoring, and I help... Read more
Algebra 1, Algebra 2, Calculus, Geometry, Prealgebra, Precalculus, Trigonometry, SAT Math, GRE, GED, GMAT, ASVAB, ACT Math, Elementary Math, Discrete Math, Greek
View Tutor
Lydia C.
Belmont MA. 02478
Greetings parents and students, I would be happy to tutor you or your students in biology, and also French or Greek. I have been teaching the science disciplines since 2007 in High school, college and certificate program settings. I have been teaching French since I was a college student. I am born and raised In Greece. I have a master's in education and a master's in science, and I have a teaching licence for Biology, and French. My goal is to help the students discover the marvels of life... Read more
Biology, French, Greek
View Tutor
Melina A.
Conway SC. 29526
Hello, my name is Melina. I have a bachelors Degree in Physical Education and Sport Sciences. I have worked with children since 2007 and I love it. I had the opportunity to coach swim teams for the past 10 years and worked with children between the ages of 4 through 16. I love teaching and making learning fun. I have taught middle school students science, biology match and English for a year and I am currently teaching ESL online with a Chinese company for the past year. I have worked with... Read more
ESL/ESOL, Anatomy, Elementary Science, Greek
View Tutor
Andy K.
Pearland TX. 77581
I'm an experienced Latin teacher and tutor and have worked with Latin students throughout the Houston area, ranging from elementary school all the way to adults studying Latin on their own, but mostly working with high school students. I have a BA in Classical Languages (Greek and Latin) from Trinity University in San Antonio, as well as an MA in Classics from UCLA. In addition to my tutoring, I have taught Greek and Latin at the university level. As a lover of language in all its forms, I en... Read more
Vocabulary, Grammar, Latin, English, Literature, Greek
View Tutor
Christopher G.
Arlington VA. 22202
I obtained a perfect SAT score in high school thanks to a self-designed study program, and I since have coached dozens of students to sizable score gains on their own standardized tests through precisely-targeted instruction. My recent students increased their scores up to 120 points per section on the SAT and up to 17 points per section on the ACT. One of those students obtained a SAT composite score of 1590, and another student obtained a 35.25 composite score on the ACT. Drawing upon a re... Read more
Algebra 1, Algebra 2, American History, Grammar, Microsoft Excel, European History, German, Microsoft PowerPoint, Latin, Spanish, Study Skills, Astronomy, Geography, English, Government & Politics, SAT Math
View Tutor
Peter C.
Milton MA. 02186
Most people don't notice it, but the world we live in is still very much a Greek and Roman world. Those two ancient languages are the best way to begin seeing how much we have inherited from that classical culture. They're hard, it's true; but I can help you do very well and enjoy it too! I'm a former Program Director for Classics at Boston Latin School (1999 to 2011) and I have a great deal of experience teaching at the collegiate level as well.... Read more
Grammar, Latin, Greek
View Tutor
Amelia W.
Highland Park IL. 60035
I'm currently an editor for a company that publishes Latin and Greek pedagogical texts; however, I love working with students and continue to offer tutoring in Latin and classical Greek to people of all ages! I received my MAT in Latin and Classical Humanities from the University of Massachusetts Amherst and my BA in Classical Civilizations from the University of Michigan. My experience includes eight years as a classical languages, writing, and literature tutor, teaching students ranging ... Read more
Algebra 1, Vocabulary, Grammar, European History, Prealgebra, Latin, Reading, Writing, English, Literature, World History, Proofreading, ACT Reading, ACT English, ACT Math, Elementary Math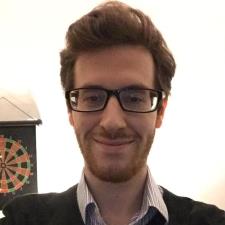 View Tutor
Joshua M.
Mundelein IL. 60060
My enthusiasm for teaching ancient languages comes from my passion for the languages themselves, in which I have thirteen years of formal training. I began my tutoring career by volunteering at a local middle school when I was still in high school studying for my own AP exams, but even as I worked to graduate magna cum laude and earn my Master's degree, I continued to tutor Latin and ancient Greek to high school, college, and even fellow graduate students. I have tutored students of all ages... Read more
Latin, Greek, Classics
View Tutor
Bill Vasilios F.
Dallas TX. 75225
I have been working as an ESL and Business English teacher in the United States and abroad since November 1998. I work with corporate executives who desire to improve their command of the language as well as with learners who prepare for various examinations such as the TOEFL, the Cambridge FCE and CPE, the Michigan ECCE and ECPE and the IELTS (my students' success rate is approximately 90%). In addition to teaching, I also work as an interpreter and translator. My translation work focuses pr... Read more
Vocabulary, ESL/ESOL, TOEFL, Greek, IELTS

Enjoy All The Benefits
You don't pay your first hour unless you find it a good fit.
Only pay for the time you need.
No subscriptions or upfront payments.
Find Tutors Near You