Best General Music Tutors
Found 561 General Music Tutors near me:
View Tutor
I am interested in helping students succeed. I think learning should be a pleasant experience, not a chore. Being able to enhance a student's reading and writing skills is very rewarding. I tutor students of all ages, from Pre-K to adult. I am ESL certified and have tutored numerous ESL students from countries all over the world. I have a Bachelor's Degree in English with two years' work towards a Master's. I also have a 2-year language certificate in Italian, and would welcome the opportun... Read more
American History, Vocabulary, Grammar, Reading, Music Theory, Writing, Geography, English, Italian, Proofreading, GED, SAT Reading, SAT Writing, TOEFL, Spelling, ACT Reading
View Tutor
Allison A.
Montgomry Village MD. 20886
I am a certified teacher with ten years of classroom teaching experience. It is important to me that I tap into students' interests as a springboard for learning new concepts. My own education is important to me. I have bachelor's degrees in music and history and a master's in education - PreK to Grade 12). I am available to reinforce, introduce and practice concepts. I am also available to offer homework help and study skills training for students of all ages. My students have all shown sign... Read more
Algebra 1, American History, Vocabulary, Grammar, European History, General Computer, Microsoft Word, Microsoft PowerPoint, Prealgebra, Reading, Music Theory, Writing, Geography, English, ESL/ESOL, Government & Politics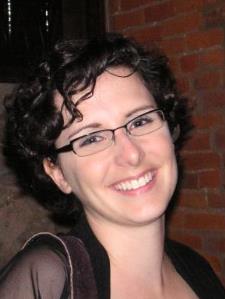 View Tutor
Genevieve L.
Malden MA. 02148
Take music lessons with a Berklee professor! I have 17 years of experience teaching general music, flute, recorder, theory, music history, ear training, tonal harmony and French in some of the best schools in Canada and the USA. I am also an active performer (conductor) on the world scene. I teach students of all ages and levels of proficiency. Lesson style is adapted to the goals of the student.... Read more
French, Music Theory, Ear Training, General Music
View Tutor
Dr. Beth S.
Atlanta GA. 30334
Dr. S tutors students for the AP MUSIC THEORY EXAM (and ABRSM exams) and they all have earned 4 & 5 passing scores! She has written the AP Music Theory Online Courses for the State of California, and State of Georgia. Dr. S has many content materials for your learning needs and will personalize the curriculum for you to deepen your comprehension and help you pass your exam! Dr. S. is also AP CollegeBoard Certified as a RATER and knows what is ON the exam and how it is SCORED. If you are taki... Read more
Music Theory, Ear Training, General Music, Trumpet, French Horn
View Tutor
Steven K.
Cedar Rapids IA. 52403
I hold a Doctor of Musical Arts Degree in Music?Conducting from the Butler School of Music at the University of Texas at Austin. My areas of specialization are music theory (common practice and set class theory), sight reading and aural skills, music history/musicology (specializing in 19th and 20th centuries), voice and opera, choral music, and conducting. I also tutor high school and college-level essay writing, and also academic and competitive speech and debate, which I taught and coached... Read more
Music Theory, Writing, LSAT, Ear Training, General Music, Voice (Music)
View Tutor
Raymond L.
Jacksonville FL. 32244
I completed musical studies at the Conservatory of Music of San Juan, Puerto Rico and graduated MAGNA CUM LAUDE, with Majors in Musical Education and as a Performing Artist. I am a qualified bilingual Music Instructor. I have performed as a guitarist with several orchestras, musical groups, bands and as classical guitar soloist I have given numerous recitals and concerts. I have worked as a Music Educator at the Social & Pedagogic Academic Institutes teaching pedagogic and didacti... Read more
Music Theory, General Music, Guitar, Piano
View Tutor
Thore D.
Madison WI. 53715
*At this time, I am only accepting ACT students. Please read my full bio for a description of how I approach preparing students for the exam. In his eighth year of tutoring, Thore has logged thousands of one-on-one hours with students. Named a National Merit Scholar in 2008, he holds a Bachelor of Music in vocal performance and a Bachelor of Arts in Norwegian from St. Olaf College, graduating summa cum laude and with distinction in both degrees. He is also a member of Phi Beta Kappa, an acad... Read more
Algebra 1, Algebra 2, Vocabulary, Grammar, Geometry, Prealgebra, Reading, Music Theory, Writing, SAT Math, SAT Reading, SAT Writing, PSAT, ACT Reading, ACT English, ACT Math
View Tutor
Doyle B.
Hobe Sound FL. 33455
I have had the privilege of teaching and tutoring for 24 years. I have 3 earned degrees, including a Bachelors in Education degree from Pensacola Christian College (1992), an Associate or Arts degree from Hobe Sound Bible College (1992), and a Masters Degree from The Southern Baptist Theological Seminary (1996). I am presently employed full time at Hobe Sound Bible College and Academy where I teach in a classroom and tutor over 30 students on a weekly basis. It is a highlight of mine to see... Read more
Algebra 1, Grammar, Prealgebra, English, Proofreading, Spelling, Elementary Math, General Music, Piano, Trombone, Trumpet, French Horn
View Tutor
Deanna V.
Chicago IL. 60647
Hello! Music is a great way to stimulate your mind and soul. I've been teaching piano since 1979 and expanded to other instruments from there. I started my training with my mother in a full pedagogical method: performance, but also theory, harmony, and ear training, After a few years of teaching and more education I began to play professionally with many different instruments; Piano, Cello, Alto & Baritone Sax, Voice, Keys, Percussion, Electronics, Mandolin and Banjo. I have had th... Read more
Music Theory, Ear Training, General Music, Guitar, Piano
View Tutor
Nancy R.
Irvington NY. 10533
Hi, I'm Nancy -- Whether you want to learn the basics of music, prepare for an audition or performance, or just want to hit those high notes in the shower, I would love to help you improve your voice. I'm a classically trained soprano with degrees from Brown University and the Manhattan School of Music. I've been teaching for 15 years. I've sung leading roles with the Caramoor Music Festival, Glimmerglass Opera and the Aspen Music Festival, and currently am a soloist with the Irvington Presb... Read more
Music Theory, General Music, Voice (Music)

Enjoy All The Benefits
You don't pay your first hour unless you find it a good fit.
Only pay for the time you need.
No subscriptions or upfront payments.
Find Tutors Near You