Best Film Tutors
Found 356 Film Tutors near me:
View Tutor
Evan W.
Valley Village CA. 91607
I am an experienced (3000+ hours) tutor certified in over 30 subjects. I'm a college graduate of Tufts University, Medford, MA and have passed my CBEST having worked with children for the past 15 years. I have taught in all environments in ratios of 1:1 to 8:1. Some examples have included home-schooling, tutoring part-time at Huntington Learning Center and teaching SAT Math and Geometry in classroom environments (Top Learning Center and Perfect Score Academy). I have taken SAT practice tests... Read more
Algebra 1, Algebra 2, American History, Biology, Vocabulary, Grammar, Microsoft Excel, General Computer, Geometry, Microsoft Word, Microsoft PowerPoint, Prealgebra, Reading, Writing, English, SAT Math
View Tutor
Mary Ann L.
Houston TX. 77019
I have been a private tutor for almost fifteen years. My students are often college or graduate students with English as their second language. For these students I have provided a cultural and conceptual bridge between cultures. I also have experience coaching community college students with all writing assignments, including applications for scholarships. If working on Art History papers or test preparation, I am open to museum visits for enrichment purposes as I have spent much of my ... Read more
American History, Vocabulary, Grammar, Reading, Writing, Geography, English, Literature, World History, Proofreading, SAT Reading, SAT Writing, Art History, ACT Reading, ACT English, Study Skills
View Tutor
Elizabeth B.
Los Angeles CA. 90066
Hello there! As a graduate of Brown University with a double major in Biology and Latin with Honors, I know from experience what it takes to make the grade. I thrive on helping my students excel in Latin and have a knack for teaching students how to actualize their potential by building an unshakable foundation in Latin grammar and translation (hello, perfect passive participles, I?m looking at you), adopting successful study strategies, and?having fun! Through my decade of Latin tutoring e... Read more
Grammar, Latin, Film
View Tutor
Garrett T.
El Paso TX. 79922
Hello! My name is Garrett and I am a recent graduate from Belmont University in Nashville, Tennessee. I graduated magna cum laude with a Bachelor of Arts in Motion Pictures and a minor in Music Composition. I started tutoring in middle school and have been doing so ever since. I strongly believe that the best part about learning is getting the opportunity to share that knowledge, and tutoring is a fantastic way to do that! It is always a unique challenge finding interesting and engaging ... Read more
Algebra 1, Algebra 2, Geometry, Prealgebra, Precalculus, Reading, Music Theory, SAT Math, ACT Math, ACT Science, Elementary Math, Elementary Science, Video Production, Film
View Tutor
Andrew M.
New York NY. 10038
I'm Andrew! I graduated Summa Cum Laude, Phi Beta Kappa with a degree in English and a minor in Film & Media Studies from Georgetown University. While there, I was a trained Writing Center tutor and consistently helped students excel in all varieties of writing assignments. I currently work as a producer in the New York film industry and am the managing editor of a website focused on New Media. I have continued to tutor on the side because I love sharing my passion for writing with others. I ... Read more
Writing, English, Literature, Film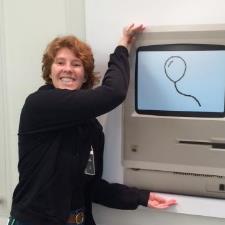 View Tutor
Isabelle M.
Houston TX. 77042
Feel overwhelmed by video editing, organizing your photos or just using your Mac? I train everyone from middle school to retirees. My students praise my patience and ability to explain concepts in a way that they can understand, no matter the topic. I fell in love with the Macintosh in 1986, after my dad brought one home from his technology classroom for the Summer. I have been a Mac user ever since. After graduating from film school, I worked on many union Film and TV sets, including spendi... Read more
Adobe Photoshop, Adobe Illustrator, Video Production, Macintosh, Film
View Tutor
Andrea S.
Santa Monica CA. 90405
My passion for tutoring comes from my passion for spreading knowledge of issues of gender, gender theories, feminist theories, feminist methodologies, and feminist philosophies. For my Masters, my coursework included looking at all of society through a gendered lens. As such, I explored topics such as the commodified female body, representations of women, the ways in which gender impacts caretaking, and how gender plays out in urban spaces. Key theories that I am drawn to include feminist nom... Read more
Writing, Theater, Video Production, Sociology, Film
View Tutor
Steven S.
Oakland CA. 94602
Steven is a highly experienced and creative digital producer. His work has been viewed by millions on broadcast television, in movie theaters and on the Internet. He has worked with the whole range of cameras: from 16mm film to DSLR, and is a veteran editor who works quickly to tell lean and disciplined story-lines. He was Director of Photography on what many consider to be the first digitally-shot feature film. He makes films with Stanford professors on leadership and high tech research, ... Read more
Video Production, Film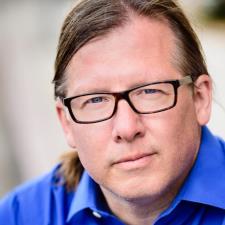 View Tutor
Marc I.
San Antonio TX. 78230
I bring a diverse background of writing experience into my tutoring sessions and teaching opportunities. I enjoy helping all students, both young people and adults, learn how to improve both their written and verbal storytelling skills. One of my favorite parts of tutoring is helping empower students to learn to tell their own stories. I have written professionally in a wide range of mediums, including radio, television, film, marketing, advertising, and merchandising. Much of my work is ... Read more
Reading, Writing, Video Production, Autism Spectrum Disorder (ASD), Film
View Tutor
Gary R.
Brooktondale NY. 14817
I spent most of my now longish life producing content for public broadcasting. In the course of that career, I have produced television programs on a vast array of subjects. Each of these programs gave me considerable knowledge of the subject matter of the program. My intent on going off to college was to be a music major, but I graduated with a degree in television production, spent many years as a television engineer before becoming a program producer director at the national level. I'm ... Read more
American History, Biology, Vocabulary, European History, Writing, English, Government & Politics, Anatomy, Literature, World History, Art History, Social Studies, Video Production, Film

Enjoy All The Benefits
You don't pay your first hour unless you find it a good fit.
Only pay for the time you need.
No subscriptions or upfront payments.
Find Tutors Near You