Best Css Tutors
Found 108 Css Tutors near me: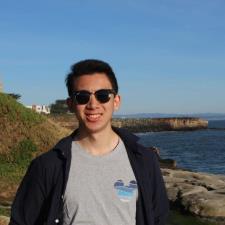 View Tutor
Edmund T.
Santa Cruz CA. 95064
I love children and have experience in teaching and would like to transition to tutoring. I am First Aid/CPR/AED instructor certified by the Red Cross. I have a huge interest for science and the medical field. Over the years, I have extensive experience in patient treatment and clinical work providing emergency care for small and large scale local events. Tutoring is a great opportunity for me to share my knowledge with others. It provides an environment for not only my students to learn ... Read more
Algebra 2, Biology, HTML, Anatomy, CSS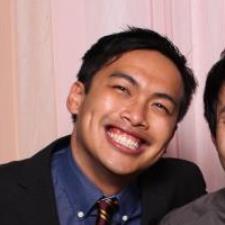 View Tutor
David I.
Redwood City CA. 94063
I'm honestly a little jealous of you. I wish that, like you, I could be learning computer science for the first time again. My name is David and I'm currently a software developer for an education technology company in the Bay Area. The only thing that I love more than building amazing/fun software applications is teaching others to do it too. I have 3 years of experience tutoring and being a TA for college computer science courses and 5 years of software engineering industry experienc... Read more
Java, HTML, JavaScript, Computer Science, CSS View Tutor
Alexis H.
Ashburn VA. 20147
I have a passion for Math. I have been teaching and tutoring part time for the last 25 years. While in college, I was on the Putnam Intercollegiate Math Competition team for 3 consecutive years, and won several math competitions. I had a 4.0 GPA in math as an undergraduate (graduating with more than twice the number of required credit hours in math). I also obtained a perfect score in Computer Science (20 out of 20) while a student at the University Pierre and Marie Curie, Paris, France. I en... Read more
Algebra 1, Algebra 2, Calculus, General Computer, Prealgebra, Precalculus, Trigonometry, Java, HTML, SAT Math, SQL, GRE, GED, GMAT, Probability, PSAT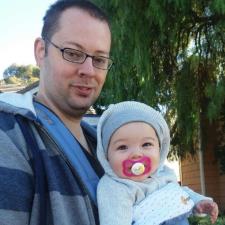 View Tutor
Steven M.
Stevenson Ranch CA. 91381
I have 15+ years of experience as a software developer, and 9+ years as a teacher. I am currently helping industry professionals, and college and high school students in C, C++, Java, JavaScript (and jQuery/AJAX), PHP, Python, SQL, C#, and ASP.NET. My career has been in web and video game design, and training and managing other programmers. I earned my CBEST and TEFL teaching certifications 9 years ago and have been teaching ever since. I am eager to work with students who are falling behi... Read more
General Computer, Java, HTML, SQL, Web Design, ASP.NET, C++, C, Computer Programming, Computer Science, DOS, Dreamweaver, Linux, Perl, PHP, UNIX
View Tutor
Myco P.
College Park MD. 20740
Hello! Do you have a web development or computer programming project and you don't know how to start? Or maybe you're struggling to understand why your code is not working? I would love to help you! My name is Myco and I'm a web developer with 6 years of professional experience specializing in HTML, CSS, jQuery, PHP, Python, Java, ASP.NET, C#, MySQL, and other web technologies. I also have 10 years of educational experience in computer science and web development. I graduated from the Unive... Read more
Java, HTML, SQL, Computer Programming, Python, Web Design, ASP.NET, C++, Computer Science, PHP, Visual Basic, C#, JavaScript, JQuery, CSS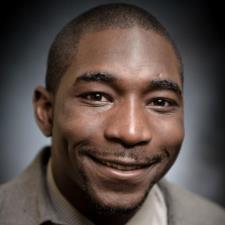 View Tutor
Akeme U.
Cumming GA. 30040
Hello everyone! My name is Akeme U. I am a current Mid-Level Software Engineer and Wyzant Tutor happily married to my wife with a sweet little baby daughter. Even though I have a very analytical career, however I have worked as a Spanish Medical and Business Interpreter and exercised much of my knowledge. Indeed, teaching is a blessing and allows me to expound my engineering and communication skills. And I have learned tremendous amounts of disciplines. For undergraduate, I studied Computer... Read more
Algebra 1, Algebra 2, Biology, Calculus, Chemistry, Vocabulary, Grammar, General Computer, Geometry, Physics, Microsoft PowerPoint, Prealgebra, Precalculus, Reading, Spanish, Trigonometry
View Tutor
Mohammad A.
Houston TX. 77075
I am a full-stack web and mobile developer with 12 years' experience. I have been tutoring web development and web design for 5 years. I have worked with many big brands like Tropicana, Asus, Ericsson, UNDP, UN Women. My teaching style reduces learning anxiety and programming anxiety, and helps students with long-term working memory so they keep what they learn, rather than forgetting it after the exam. I have glowing student reviews with the two other companies I teach with, showing my te... Read more
HTML, JavaScript, PHP, JQuery, CSS
View Tutor
Baibhav G.
Mountain View CA. 94040
As a software developer, I like learning about logic, and have self-taught and been trained in such languages as NodeJS, React, Redux, JavaScript, jQuery, HTML, and CSS. Writing, optimizing, and even debugging code is genuinely fun for me, especially when collaborating with others. I am drawn to teaching because of its collaborative nature of programming. I owe so much of my success to mentors, professional networks, and individuals who?ve given me life-long invaluable guidance. Through tuto... Read more
HTML, Computer Programming, JavaScript, Ruby, CSS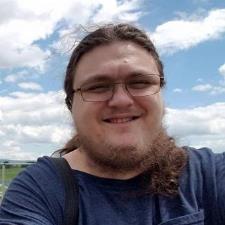 View Tutor
Christopher D.
Washington DC. 20016
I have been a professional tutor on Wyzant since fall 2012, and a teacher at Cyberninjaz since summer 2015. Prior to that, I had years of experience teaching both formally and informally my friends, classmates, and even a high school AP Computer Science class for a few months. During this time I have tutored countless students and peers of all ages, with many different goals, learning styles, and personalities. It has been an incredibly rewarding experience (and it has definitely kept me busy... Read more
Algebra 1, Algebra 2, Calculus, General Computer, Geometry, Prealgebra, Precalculus, Music Theory, Trigonometry, Java, HTML, SAT Math, C, ACT Math, Elementary Math, JavaScript
View Tutor
Lee M.
New York NY. 10003
I have extensive experience with HTML and CSS producing and developing interactive and digital projects ? from large websites (Sony, Haagen-Dazs) to integrated marketing campaigns involving websites and other online media (Be a Brit Different for Visit Britain) to Social Media (Visit London). I began working in HTML when Netscape Navigator and IE3.0 were cutting edge browsers. I have kept up as the language evolved and its capabilities grew. And I have come to appreciate the craft and beaut... Read more
HTML, Web Design, Dreamweaver, Microsoft Windows, CSS

Enjoy All The Benefits
You don't pay your first hour unless you find it a good fit.
Only pay for the time you need.
No subscriptions or upfront payments.
Find Tutors Near You