Best Computer Programming Tutors
Found 565 Computer Programming Tutors near me:
View Tutor
Roberto A.
Burke VA. 22015
Teaching is communication, and when you teach you have to communicate your way to do something: if your student learns "how to do" you win, if he doesn't you fail. The most important thing is the result: at the end of the course the student will be able to do what he studied for. I am Roberto, 55, I like teaching, and I combined the activity of teaching/training with my main job (software developer and general manager of the software company I set up and owned). I did it in Italy, where I liv... Read more
Microsoft Excel, General Computer, Microsoft Word, Microsoft PowerPoint, Java, Italian, COBOL, Computer Programming, DOS, Macintosh, UNIX, Visual Basic
View Tutor
James E.
San Jose CA. 95123
Math, Chem, Comp Sci: Experienced Tutor, High School Teacher, University Lecturer and Successful career in Industry. I am a patient and personable tutor for even those subjects that students find difficult. My students do well in class, on the AP exams and on their College Finals. We enjoy our lessons and they build confidence to continue their STEM education. I have been told, "Not only am I impressed with the depth of your knowledge but also how you can take something so difficult and make... Read more
Algebra 2, Calculus, Chemistry, General Computer, Geometry, Precalculus, Trigonometry, Java, C++, C, Computer Programming, Linear Algebra, Logic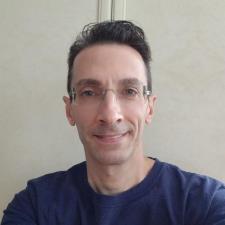 View Tutor
John C.
Westfield NJ. 07090
My experience with tutoring began in high school when I tutored my classmates in math and English. At that time, I discovered that I was able to simplify complex topics in a way that others find very helpful. Simplifying complex concepts has helped me and my clients both in software engineering and in learning the Italian language. I am a software engineer by trade and have worked in the industry for many years. I can help you learn general programming practices or specific skills such as ... Read more
Grammar, Java, SQL, Italian, Proofreading, JavaScript, Computer Programming, Computer Science, Linux, UNIX
View Tutor
Harold T.
Mckinney TX. 75071
I have tutored hundreds of students in science, technology, engineering, and math (STEM). I worked in the BYU Math Lab to pay my way through college where I earned a Master of Science degree in Electrical and Computer Engineering with a minor in mathematics. I have even published a book and software package used by several universities in numerical analysis and the C programming language. I tutor all levels of math through 3rd year college mathematics. I like to focus on calculus. I love t... Read more
Algebra 1, Algebra 2, Calculus, Chemistry, Microsoft Excel, Geometry, Microsoft Word, Physics, Microsoft PowerPoint, Prealgebra, Precalculus, Trigonometry, HTML, SAT Math, PSAT, Elementary Math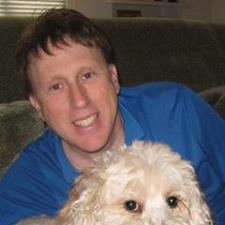 View Tutor
Mark B.
Los Angeles CA. 90035
I studied Engineering and Computer Science at UCLA, then worked full-time for Citibank as a Programmer and Designer for over 25 years before becoming an independent contractor. At my job I taught programming classes and mentored new employees. I traveled to several countries to install software and train users, so I have worked with a variety of cultures and personalities. I am patient and strive to see the world from the viewpoint of the student, and I never talk down to anyone. I am ... Read more
Algebra 1, Prealgebra, Java, C++, C, Computer Programming, Computer Science, DOS, Microsoft Windows, Visual Basic, JavaScript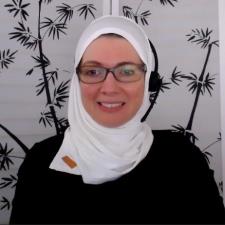 View Tutor
Neveen M.
Brighton MA. 02135
My name is Neveen, I graduated from biomedical engineering and earned a master's in electrical engineering with a 3.91 GPA. I earned more than 15 certifications in data science from Duke, Johns Hopkins, and San Diego University. I worked with different companies and used my software development skills in Java, Python, SQL,c, and R in these jobs. I also am a mother <3. I have been tutoring pre-health students for over a year and I love it. I enjoy the feedback I get when my students pass th... Read more
Algebra 1, Algebra 2, Chemistry, Geometry, Java, SQL, Computer Programming, Python
View Tutor
Fanit K.
Livingston NJ. 07039
I believe that every student is capable of learning. My goal is to allow them to reach their maximum potential by getting them interested in the subject, making them think, and teaching them in the style most comfortable for them. I enjoy helping students master the material and improve their grades. As a result, I was named a Top 5% tutor on Wyzant, out of a total of 17,575 active tutors. I have been educated in the top schools, have achieved great results, and I am committed to helping oth... Read more
Algebra 1, Algebra 2, Calculus, Geometry, Prealgebra, Precalculus, Trigonometry, Java, SAT Math, GRE, ACT Math, Elementary Math, Computer Programming, Computer Science
View Tutor
Brian S.
Rochester MI. 48309
I am a certified, full-time tutor, having tutored since 2004 (full-time since 2010). I was also a public tutor for one year at the local university. Tutoring is my passion in life. My specialty is advanced mathematics, through calculus and beyond, but I can tutor many other subjects, including physics, business, ACT/SAT, and English. I can also tutor in test taking, study skills, career development, and time management. During the school year, times fill up quickly. During the summer, times... Read more
Algebra 1, Algebra 2, American History, Biology, Calculus, Chemistry, Vocabulary, Grammar, Microsoft Excel, European History, General Computer, Geometry, Microsoft Word, Phonics, Physics, Microsoft PowerPoint
View Tutor
RUBEN S.
San Ramon CA. 94583
Hi, my name is Ruben, and I have been living in San Ramon for the past 20 years. While attending college, I became a tutor, and after graduating at the top of my class I worked from some of the most well known companies in the Bay Area, while continuing to help students gain an appreciation and reach their goals in Mathematics and other subjects. I am a college graduate with a double major in Mathematics and Computer Science, and I graduated at the top of my class after completing coursework... Read more
Algebra 1, Algebra 2, Calculus, Vocabulary, Grammar, Geometry, Prealgebra, Precalculus, Reading, Spanish, Trigonometry, Writing, Statistics, English, SAT Math, Proofreading
View Tutor
Walter U.
North Hollywood CA. 91605
Hi there! I am a computational physicist at USC, doing research in quantum optics and solid-state physics. I teach all levels of mathematics, as well as introductory and college-level physics and various programming languages, including Fortran, Mathematica, and MATLAB. My tutoring methods are patient and adaptive to all types of students. I have tutored students of nearly every age and educational level for several years now, and I am usually available for one-on-one tutoring during the we... Read more
Algebra 1, Algebra 2, Calculus, Chemistry, Vocabulary, Grammar, Microsoft Excel, General Computer, Geometry, Microsoft Word, Physics, Microsoft PowerPoint, Prealgebra, Precalculus, Reading, Trigonometry

Enjoy All The Benefits
You don't pay your first hour unless you find it a good fit.
Only pay for the time you need.
No subscriptions or upfront payments.
Find Tutors Near You