Best Biostatistics Tutors
Found 199 Biostatistics Tutors near me: View Tutor
Chuang Z.
Okemos MI. 48864
I have BS and MS degrees in Math and a PhD degree in Statistics. In the United States I have taught 6 years as a teaching assistant. Courses include Calculus, Elementary Statistics, Probability, Sampling, etc. I really enjoy working with students and answering their questions. It's my pleasure to work as a tutor and help students.... Read more
Algebra 1, Algebra 2, Calculus, Geometry, Prealgebra, Precalculus, Trigonometry, Statistics, SAT Math, GED, SPSS, Probability, ACT Math, Discrete Math, Differential Equations, Biostatistics
View Tutor
Stacy B.
Kansas City MO. 64133
I am a creator, connector, and translator by nature. I have always loved creating, from art to technology, to client and community change, change drives me. My love of technology started with a Commodore 64 computer at a young age continues, as I am always an ?early adopter? of technology. I teach others anything I learn. I have taught small and large groups about many topics, in community education, formal education, and in online and in-person presentations. I currently teach as an adjunct... Read more
Vocabulary, General Computer, Microsoft Word, Microsoft PowerPoint, Government & Politics, Psychology, Social Studies, ADHD, Biostatistics, Macintosh, Sociology, Epidemiology, Social Work
View Tutor
Robert W.
Saint Paul MN. 55105
So you're looking for someone to help you out with your upcoming test or project? No problem. I've got your back. I'm a professional biologist with ten years of international research experience. I've published in ecology, evolution, molecular biology, statistics, geography, public health, science philosophy and modeling. I have considerable experience in writing across genres (including scientific reports, journalism and essays). I've taught for three decades, from summer camp level throu... Read more
Biology, Writing, Statistics, Ecology, Zoology, Career Development, Biostatistics
View Tutor
Charles S.
Rochester NY. 14620
I am a PhD in biochemistry and an academic researcher at the university of Rochester with. My favorite aspect of working in academia is the access to cutting edge of scientific knowledge partnered with the ability to learn the fundamentals in multiple fields of study. I like to make learning fun and to find ways to make lessons applicable to my students. I have led lectures, labs and seminars as a teaching assistant for multiples classes in the biologic sciences, and have acted as a tutor and... Read more
Algebra 1, Biology, Microsoft Excel, Microsoft PowerPoint, Biochemistry, Elementary Math, Elementary Science, Biostatistics, Genetics
View Tutor
Carter A.
Columbus OH. 43201
Hello! My name is Carter. I tutor statistics and sometimes math and computer science. I graduated from the South Carolina Honors College at the University of South Carolina in 2017, where I majored in Statistics. I am currently working towards a PhD in Biomedical Informatics from Ohio State in Columbus. I have been tutoring since early in college, and have tutored all levels, from elementary to graduate school classes. My specialties are in math and statistics, but I have also tutored basic... Read more
Algebra 1, Algebra 2, Calculus, General Computer, Geometry, Prealgebra, Precalculus, Statistics, Java, HTML, SAT Math, GRE, Probability, Elementary Math, Discrete Math, SAS
View Tutor
Phoebe W.
Los Angeles CA. 90025
As an experienced academic tutor who has worked with a wide range of students, Phoebe is familiar with the various curriculums of a vicissitudes of schools and test preparations. This enables her to better comprehend and prepare lessons in accordance to the needs of her students. Phoebe?s anchoring philosophy rests upon the fact that while we may not start on a leveled field in this life; however, motivation, hard work and foremost the right tutor can go a long way in helping students reach t... Read more
Algebra 1, Algebra 2, Biology, Calculus, Chemistry, Vocabulary, Grammar, Geometry, Physics, Prealgebra, Precalculus, Reading, Trigonometry, Writing, Statistics, English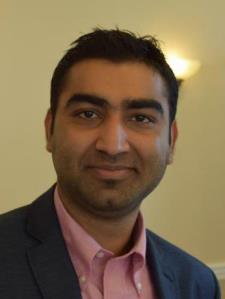 View Tutor
Bibhaw P.
Manassas VA. 20109
I graduated from George Mason University with a degree in Biology and I am currently pursuing my second graduate degree at Harvard University. I am a professionally trained tutor. I worked as a lead tutor at Northern Virginia Community College Tutoring Center for over 3 years. I have been a professional tutor for the last 8 years. Besides that I have also worked as a teaching assistant for various courses including University Physics, College Chemistry, College Biology and Precalculus at a co... Read more
Algebra 1, Algebra 2, Biology, Calculus, Chemistry, Geometry, Physics, Prealgebra, Precalculus, Trigonometry, Statistics, Psychology, Anatomy, Physiology, SAT Math, Ecology
View Tutor
Matthew B.
Atlanta GA. 30312
Hi I'm Matthew! I graduated from Washington and Lee University in 2018 with a major in neuroscience and a minor in classics. Now, I'm a PhD student in the Neuroscience program at Emory University. I have extensive experience in biology, genetics, data science, and chemistry, both in the classroom and in the lab. Having both classroom and practical experience has given me a unique perspective on these subjects. I hope to share this perspective with you and help you find value in what you're l... Read more
Biology, GRE, SAT Reading, SAT Writing, Biostatistics, Genetics View Tutor
Mary M.
Washington DC. 20059
I am a college professor and teach introductory level biostatistics and epidemiology course sequences. I absolutely enjoy it because I am able to assist students reach their goals-especially health professional students. Teaching is absolutely the one thing I am the most free doing-it is my calling PhD in Pharmcoepidemiology and Health Services Research. I currently teach basic biostatistics and research methods to pharmacy, nursing professional students as well as PhD students Contact ... Read more
Biostatistics, Epidemiology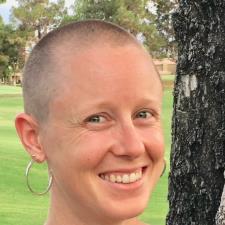 View Tutor
Kathryn S.
Mill Valley CA. 94941
Kathryn has discovered that compassion and academic performance are strongly positively correlated (and that the relationship is causal). It is on this foundation that she's built her success as a tutor and the successes of her students. Kathryn is a professional private tutor and Effective Altruist who, when she's not nerding out about gauge/gravity duality, spends her time helping people understand tough concepts in math, science, English, and critical reading. Too often, she finds that he... Read more
Algebra 1, Algebra 2, American History, Biology, Calculus, Chemistry, Grammar, European History, Geometry, Physics, Prealgebra, Precalculus, Reading, Study Skills, Music Theory, Trigonometry

Enjoy All The Benefits
You don't pay your first hour unless you find it a good fit.
Only pay for the time you need.
No subscriptions or upfront payments.
Find Tutors Near You