Best Art Theory Tutors
Found 316 Art Theory Tutors near me:
View Tutor
Brian S.
Rochester MI. 48309
I am a certified, full-time tutor, having tutored since 2004 (full-time since 2010). I was also a public tutor for one year at the local university. Tutoring is my passion in life. My specialty is advanced mathematics, through calculus and beyond, but I can tutor many other subjects, including physics, business, ACT/SAT, and English. I can also tutor in test taking, study skills, career development, and time management. During the school year, times fill up quickly. During the summer, times... Read more
Algebra 1, Algebra 2, American History, Biology, Calculus, Chemistry, Vocabulary, Grammar, Microsoft Excel, European History, General Computer, Geometry, Microsoft Word, Phonics, Physics, Microsoft PowerPoint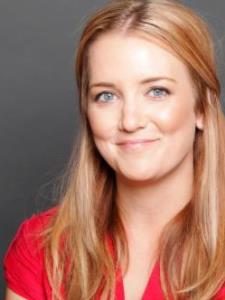 View Tutor
Bethany O.
Beverly Hills CA. 90210
A great tutor will make you a better student, but as a Certified Academic Manager I do more than that. My specialty is turning academic drudgery into discovery ? changing the way you think about your work. Along with your confidence, you'll see your grades go up. But more importantly, I'll show you how to transform yourself into a lifelong learner, a skill that pays dividends by shortening your learning curve and maximizing your growth no matter where life takes you. My approach is creative... Read more
Biology, Vocabulary, Grammar, Prealgebra, Reading, Writing, English, Psychology, Anatomy, Proofreading, Spelling, Art Theory, Elementary (K-6th), Study Skills, Special Needs
View Tutor
Mary R.
Fairport NY. 14450
Hello, I am an educator with over 20 years of experience. l have worked as a classroom teacher, a resource teacher, an educational consultant, and a tutor. My professional background includes teaching in all core subjects with particular expertise in special education, study skills, art, computer graphics, biology, math (k-9th) grade, writing, study skills, and exam preparation. I also have extensive education and experience in the fields of art and biology. If you are searching for a tutor w... Read more
Algebra 1, Biology, Vocabulary, Grammar, Geometry, Prealgebra, Reading, Writing, English, Psychology, Anatomy, Physiology, Literature, World History, Adobe Photoshop, Proofreading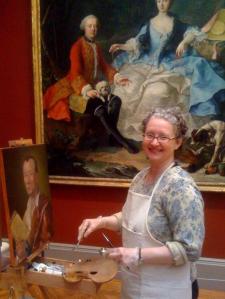 View Tutor
Frances S.
Irvington NY. 10533
As a Fine Art tutor I specialize in supporting the creative growth and unique self-expression of motivated students with lessons based on each student's particular interests and needs. Employing a lesson structure that is both systematic and success-oriented, I present technical strategies that bolster expressive competency, visual thinking and creative problem solving. Over twenty years of experience facilitating the creative process for individuals and groups informs my lessons allowing me... Read more
Art Theory, Special Needs, Career Development, College Counseling, Autism Spectrum Disorder (ASD), Dyslexia, Needlework, Homeschool
View Tutor
Richard D.
Bowie MD. 20720
I have over 20 years of experience teaching on the university level and advising students who are applying to arts based programs that require a portfolio. I?ve taught drawing, illustration, sculpture, portfolio development, design, architecture, interior design, product design and writing. My style of teaching is to help you find the strengths that you already have, and to show you how to build upon them. From basic high school assignments, to advanced college projects, I?m here to help.... Read more
Art Theory, College Counseling, Architecture
View Tutor
William L.
Houston TX. 77024
I am an experienced teacher (15+ years at the Art Institute of Houston), and a lifelong learner. I have been blessed with exceptional educational experiences, and my principal interest is to provide meaningful instruction to others. One of my talents is the ability to bring out the best in others. My technical areas of specialization are in the arts: art, architecture, and design. I am concerned with the four communication skills: speaking, listening, reading, and writing, and spend as much... Read more
Vocabulary, Microsoft Word, Reading, Writing, HTML, Adobe Photoshop, SAT Reading, SAT Writing, Adobe Illustrator, Art History, Spelling, Art Theory, Study Skills, Adobe InDesign, Architecture, Graphic Design
View Tutor
Patrick B.
Washington DC. 20011
My name is Patrick. I have over fifteen years experience teaching, mentoring, and tutoring students in upper levels of high school and college, with expertise in humanities subjects like history, culture, art, and religion, English writing, and even skills in the visual arts. I have a PhD in Religion and Culture with a focus on both Western and South Asian contexts, and I also have a Masters of Fine Arts in sculpture with three decades experience being a professional artist. I have taught cou... Read more
Vocabulary, Reading, Writing, English, Proofreading, Art History, Art Theory
View Tutor
My experience teaching and tutoring students of all ages in a wide variety of subjects can be your advantage! An experienced classroom teacher, I'm certified in Texas to teach all-levels English as a Second Language, general subjects in 4th through 8th grades, and I've successfully collaborated with special education colleagues on many occasions to assist students with learning disabilities and other needs. As Texas requires rigorous federal background checks for educator certification, you a... Read more
Algebra 1, Algebra 2, American History, Vocabulary, Grammar, Microsoft Excel, European History, General Computer, Geometry, Microsoft Word, Microsoft PowerPoint, Prealgebra, Precalculus, Reading, Music Theory, Writing
View Tutor
Michele S.
Port Townsend WA. 98368
I am a working artist, certified k-12 art teacher and math geek. My students learn to draw and paint with a foundation in elements and principles of art. My math students learn step by step problem solving that builds confidence. I teach because I enjoy empowering others with learned skills so that they may grow closer to their intended goals. I have a video camera for my laptop and can teach online.... Read more
Algebra 2, Geometry, Prealgebra, Elementary Math, Art Theory
View Tutor
Allison M.
Englewood CO. 80111
Create watercolor paintings, drawings, collage, acrylic paintings, printmaking, photography, sculpture, any and all art forms! Drawing is where it all began with me when I was in junior high. Printmaking was my major within my Art Studio degree from California State University Chico and has been my art form of choice for over 20 years. I received my Single Subject Teaching Credential in Art at San Francisco State University and became a member of The Graphic Arts Workshop, a printmaking co... Read more
Art Theory

Enjoy All The Benefits
You don't pay your first hour unless you find it a good fit.
Only pay for the time you need.
No subscriptions or upfront payments.
Find Tutors Near You