How to study for the GRE in a month
Are you planning to take the GRE? Are you short of time and are you wondering how to study for the GRE in a month? Here we will talk about everything you need to know to get ready for this important exam in just a month. We will help you set up a schedule that covers every subject included in the exam and will help you structure your time to successfully do the GRE.
Are you ready to take the first step towards success?
What is the GRE?
GRE stands for Graduate Record Examination. This multiple-choice, standardized and computer-based exam is a fundamental step in your application to a business school or graduate program (like an MBA).
ETS is the test maker that administrates the GRE. With this exam, they can ensure the level and preparation of students before they enter different business schools. In fact, admission committees consider the GRE scores, along with other requirements (like school records, essays, and general academic performance), in order to accept students into further education.
There is no doubt that a higher score on the GRE will positively impact your graduate or business school application, therefore granting you access to your dream career.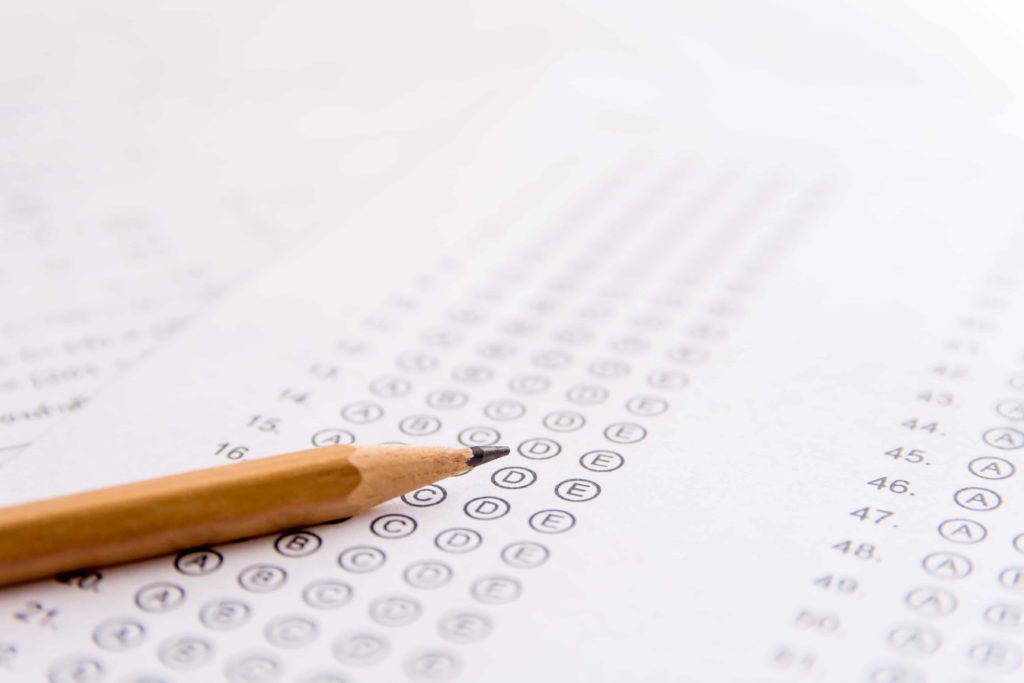 What does the GRE include and how is it scored?
The GRE will challenge your knowledge of arithmetic, algebra, geometry, and data analysis. In addition, it will test your skills in college-level vocabulary and writing, problem-solving, and critical thinking in academic exercises designed to test your level of preparation to enter a business school.
The results for the GRE are divided into three sections: analytical writing, verbal reasoning, and quantitative reasoning. There is a section in the exam for each one of these skills. But, in addition, the GRE has one of the following sections: an unscored section (that could be verbal reasoning or quantitative reasoning) and a research section.
The scores for the GRE are different depending on the section. For the Qualitative Reasoning and Verbal Reasoning sections, the score goes from 130 to 170, being the average score for the first 153 and 152 for the second. The Analytical Writing Section is scored from 0 to 6, being 4 the average score.
The test takes about 4 hours counting each section and breaks in between.
Structure of the GRE exam
– Analytical Writing Assessment: this task is an essay that offers you the possibility of articulating your thoughts and presenting your opinions in an articulate way. There are two tasks, one to analyze a topic, the other to analyze an issue. For each case you will be given instructions you must follow to respond to each part.
Students are given 30 minutes per part, which results in a total of 1 hour for both tasks.
– Verbal Reasoning: This section is designed to test your abilities to analyze written material. This part is divided into different exercises (with a total of 20 questions) of the following kind: Text Completion, Sentence Equivalence, and Reading Comprehension questions.
Students have 60 minutes to complete these tasks.
– Quantitative Reasoning: this part of the GRE exam is designed to assess your abilities to reasons and solver problems. In this part, students have to deal with basic arithmetic, algebra, geometry, and data analysis questions. The general level is the Math abilities covered in High School. This section is divided into two parts with 20 questions in each part.
The total time for the Quantitative Reasoning is 35 minutes per section.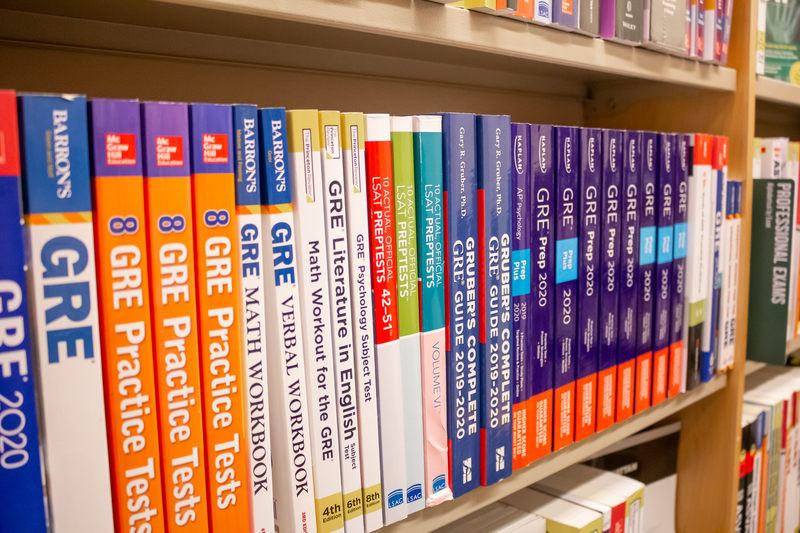 When and where take the GRE?
The GRE is a very popular exam around the world, present in 160 countries with more than 1.000 centers. The test is available throughout the year.
What institutions accept the GRE?
The GRE is accepted internationally by many business schools. For a complete list, you can check this website (https://www.ets.org/gre/revised_general/scores/send/aidi_fellowships).
Best practices to succeed on the GRE:
Are you wondering how to prepare for the GRE in a month while juggling your work, hobbies, studies, and family chores? If you're not sure how to deal with it all, the first step to effectively prepare for the GRE is to make a schedule and stick to it!
The first thing you need to know is that preparing for the GRE in a month is ambitious. The best way to do it is following the plan we propose below and paying attention to the tips we share with you here!
The most effective start to our month of preparation is to take a practice exam. This will give you a clear idea of what are your strengths and weaknesses and in which areas you have to work harder. Your practice exam results will give you a clear view of your priorities for the month ahead.
Another important aspect that you should get sorted from the go, is the need of being familiar with the exam, its different parts, and how the scoring system works. Most of this information we have shared in this article.
Now, it's time to set up a schedule! Make sure you have time every day to practice all different sections. Making a schedule means setting up times during the day that are exclusively dedicated to preparing for the test. This means reorganizing priorities (don't worry…. It's only for a month!), so try to decide if there is anything you can sacrifice for the time you prepare for the exam.
The month of preparation for the GRE will include a lot of exercises like the exam so you can practice in real conditions, as well as mock exams.
Finally, it's very important to physically and mentally prepare for the day of the exam. Eating well and sleeping around 7 or 8 hours a day will help you get to the day of the exam feeling aware and healthy. Don't forget to do exercises that boost your self-confidence, which is very important to succeed in whatever you decide to do!
How to prepare for the GRE in a month?
Verbal Reasoning Section
Get relevant and reliable material to prepare the GRE. Some recommended sources are the Word Power Made Easy, a book that will help you build up your vocabulary. You should try to cover at least a chapter per day (40 to 60 words). If you follow their recommended mnemotechnics you will be able to have a wider vocabulary quite fast!
Manhattan 5lb is another book that we can recommend to get ready to pass your GRE.
Official Guide (EST) (https://www.ets.org/gre/revised_general/prepare/): while costly, these materials are very useful to prepare for the exam. Using this bundle consistently every day will help you familiarize yourself with the exam and be (and feel!) more prepared.
Online materials and preparation bundles: Magoosh (https://gre.magoosh.com/) is one of the best preparation sites you can find online. Their preparation materials are paid, but when it comes to the verbal part it's a very useful resource. Use their flashcards daily to learn new words and review difficult vocabulary.
Quantitative Reasoning Section
Since you've done the practice test before starting your preparation, you should know what parts of the test are more difficult for you. Concentrating on those is the best strategy since you only have one month.
The mentioned official guide of EST is useful to understand what type of questions you are dealing with. You should work on the parts that you find harder at least once a day.
Using practice tests
We have already mentioned how important is to do practice tests. Not only they will help you clearly see what areas you need to work harder and therefore set up your priorities better in the month you have to prepare, but they will allow you to be more familiar with the test format (and more confident!).
The official guide offers 2 full practice tests and there are also two Powerprep Software tests (https://www.ets.org/gre/revised_general/prepare/powerprep/). The later ones should be used at the beginning and at the end of your month preparation.
If you get the Manhattan 5lb book you will have access to another mock exam.
When doing the exams you should always recreate the exam conditions as close as possible, so don't forget to respect the times for each section.
Preparing for the GRE in a month is ambitious and it will require consistency and a serious commitment from your part. Keep your goals clear in your mind to boost your motivation. And good luck!

Enjoy All The Benefits
You don't pay your first hour unless you find it a good fit.
Only pay for the time you need.
No subscriptions or upfront payments.
Find Tutors Near You