The TOEFL test is one that tests and evaluates a person's English. It's accepted by over 9,000 institutions across the world including almost all the top universities in the United States. The exam is particularly important for those who are applying to English speaking universities from foreign countries.
How is a university, company, or program supposed to judge your fluency and ability to read and write English? The TOEFL is arguably the best method available.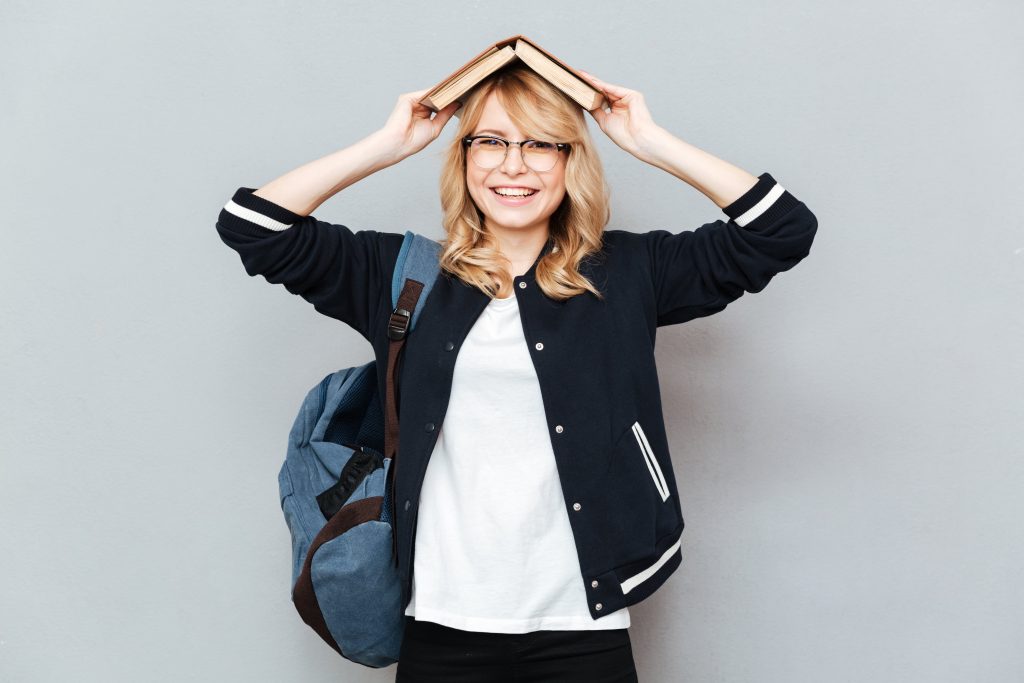 The United States isn't the only country that relies on the TOEFL to assess the English of students and applicants. Here are some other countries that do so:
Canada
United Kingdom
Germany
France
New Zealand
Numerous more countries in Europe and Asia
TOEFL scoring is fair and completely unbiased. All tests are scored via a centralized scoring network. As for the speaking section, it's scored by people. The identity of the examinee is hidden to avoid any potential bias.
Get Help With Private TOEFL Tutoring
Get help from our TOEFL Tutors.
What Does TOEFL Stand for?
TOEFL stands for Test of English as a Foreign Language. It's mostly taken by those coming from countries that don't speak English as a first language, but wish to apply to English speaking universities and institutions.
The most widely used version of the test is TOEFL IBT. IBT stands for Internet Based Test. The entire exam from A to Z is on a computer with no paper based sections. Paper based TOEFL tests are still in use, but only in countries and regions where Internet testing isn't possible.
How Long is the TOELF Test?
The length of the TOEFL test has varied over the years. As of August 2019 it became 3 hours long. If you heard from a friend or colleague that it's 4 hours, they're not lying to you. It used to be 4 hours, but was shortened in August.
Here's a list of the sections and their lengths:
Reading: 54 to 72 minutes
Listening: 41 to 57 minutes
Speaking: 17 minutes
Writing: 50 minutes
One 10-minute break after the reading and listening sections
The lengths of the reading and listening sections is variable because so is the number of questions in each one. Some versions of the test have more reading questions than listening ones and vice versa. You'll notice this when solving TOEFL preparation books and mock exams.
There's no way to find out which version you'll get beforehand. You'll need to prepare for both and feel comfortable with both sections if you want to do well.
The speaking and writing sections are constants. For the speaking section, you'll talk into a microphone which will record your answers. You'll have a certain amount of seconds to answer each question. The countdown timer will be on the screen so don't worry about estimating the time yourself.
You'll need to write two essays in the writing section and both are graded. To get a high score, your essay should be clear and the number of words in it should be within a certain range. Again, there's a word counter on the test so you won't have to count the words manually.

What is a Good TOEFL Test Score?
TOEFL IBT is scored out of 120. Each section has a total score of 30. A good TOEFL score is one that's above 90. Here's a breakdown of how scores are usually viewed by schools and universities:
90 to 100: good
100 to 110: very good
110-120: excellent
Don't stress too much about scoring over 110 though. Try to get above 90 first, and if that's easily achievable then you can aim higher.
Your primary goal should be to ask the schools you're interested in applying to about their minimum requirements. Some institutions will ask for particularly high scores on certain sections of the exam.
By knowing the requirements of each of the schools you want to apply to, your studying will be more goal-oriented.
Test results come out in 10 working days and are valid for 2 years.
How to Prepare for TOEFL
Studying for the TOEFL test can require a couple of weeks at least. If you're trying to find out how to prepare for TOEFL in a week, you might be disappointed. The length of your study period will be determined by how well you speak, read, understand, and write English. The better you are, the less time you'll need to prepare.
You can start by looking online for a TOEFL practice test pdf to help you determine where you stand. Lots of online sources provide free assessments. Based on your score and weaknesses, you can set a study plan.
TOEFL tests a variety of skills. Each section will need separate preparation. The following advice is for everyone and can even help those who speak English fluently.
Reading
Read English texts, books, and passages at least 30 minutes each day
Any new or unfamiliar words should be looked up and added to your vocabulary
Analyze the text you're reading and understand the insinuations hidden in it
Listening and Speaking
Watch English speaking movies, shows, and videos
Talk to friends in English or try to find a study partner you can communicate with in English over video chat
Familiarize yourself with different American accents
Writing
Your writing should get better as you read more
Write passages and articles and get other's opinions on them
Check your writings for grammar and spelling mistakes
Practice, practice, and practice
There are plenty of TOEFL study guides and books with hundreds of practice questions that represent the exam
Time yourself in each section and make sure you finish with time to spare
Popular TOEFL Sources
TOEFL Tips
The important thing is to relax while taking the test. You've done your studying and you're already familiar with the exam's format. You know what to expect and how to deal with it.
Take care of time, but don't stress about it. There will always be a counter on the screen letting you know how much time you have to complete a question or section. Keep an eye on it, but don't answer questions in a rush to avoid making silly mistakes.
There are no model answers for the speaking and writing sections, but there will be certain items that you'll need to fulfill to get a good score. Review these requirements in your study sources and read model answers carefully.

Enjoy All The Benefits
You don't pay your first hour unless you find it a good fit.
Only pay for the time you need.
No subscriptions or upfront payments.
Find Tutors Near You