Best Sarasota Tutors
Found 61 Sarasota Tutors near me:
View Tutor
Donna M.
Sarasota FL. 34240
Learning can be daunting when we feel stuck and confused. It has been my joy for almost twenty-five years to help students develop clarity, understanding and confidence in their use of concepts & skills necessary for success in school and on tests. We start our session with an informal assessment, as needed, and maintain communication about progress throughout our tutoring process. Our work is collaborative and designed to meet the individual needs and style of each student. For Math, we us... Read more
Algebra 1, Algebra 2, Grammar, Geometry, Prealgebra, Reading, Writing, English, SAT Math, SAT Reading, Spelling, ACT Reading, ACT English, ACT Math, Elementary Math, Elementary (K-6th) View Tutor
Judith H.
Sarasota FL. 34238
My name is Judy. Clinically trained as a speech-language pathologist, I also have experience tutoring in English literacy, ESL, and foreign accent modification. My diverse education (B.A. in French, M.S. in Linguistics, M.A. in Speech-Language-Hearing) enables me to provide a unique, practical, and personalized approach to tutoring students. My education and work experience enable me to tutor students in areas related to speech, language, speech articulation, voice production, and fore... Read more
Grammar, ESL/ESOL
View Tutor
Jessica B.
Sarasota FL. 34239
I am a graduate of Florida Southern College with a Bachelor's degree in Biology and a minor in Chemistry plus a minor in Psychology; in addition, to having obtained a medical degree from Edward Via Virginia College of Osteopathic Medicine. The approach I utilize towards tutoring is based on understanding knowledge and not just memorizing the information. When I was a student, I took countless exams and realize how overwhelming and frustrating learning can be. I tutored students while I att... Read more
Algebra 1, Biology, Prealgebra, English, Psychology, Anatomy, Physiology, Physical Science, Nursing, Elementary (K-6th), Study Skills, Botany, MCAT, Genetics, Microsoft Outlook, Nutrition
View Tutor
Daniel H.
Sarasota FL. 34239
I have been tutoring at least part-time for over 30 years, and it is now all I do. After all, it is what I enjoy. Currently, I am working towards Florida certification renewal in middle and high school math. I have two undergraduate degrees from the University of Florida, and have scored a perfect 800 in math on the Graduate Record Examination. I am available for all math through calculus, as well as for math/quantitative test preparation (SAT, ACT, GRE, FTCE, PERT, etc.). I am also a ra... Read more
Algebra 1, Algebra 2, Calculus, General Computer, Geometry, Physics, Prealgebra, Precalculus, Statistics, SAT Math, GRE, GED, ASVAB, Probability, PSAT, ACT Math
View Tutor
Dianna L.
Sarasota FL. 34240
Hello! Thank you for considering me for your tutoring needs in Accounting, QuickBooks or general business concepts. I am a licensed CPA (Hawaii and California) with over 25 years of accounting experience. I began in Accounts Payable and worked my way through the ranks to the Controller level. I have worked for various companies ranging in sales from $50 K up to $3 B. In addition to working as a financial controller, I have also taught for Hawaii Community College as an adjunct faculty me... Read more
Managerial Accounting, Financial Accounting, Business, QuickBooks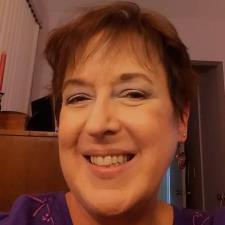 View Tutor
Laura S.
Sarasota FL. 34235
Do you want an experienced, patient and passionate teacher? Of course you do! That's me! I've been teaching for 30 years and currently run my own music studio with students ranging in age from six to seventy something. I teach piano, voice, sight singing, theory and ear training. Beginners are most welcome. My Bachelor's degree was in Music Education K-12. I taught in Middle and High Schools for over 15 years. Subjects included chorus, general music, keyboard, class voice and music theory... Read more
Vocabulary, Grammar, Reading, Writing, Ear Training, Piano, Voice (Music) View Tutor
KATHERINE S.
Sarasota FL. 34238
I am a highly qualified and experienced retired Elementary Teacher from New York State. As a Highly Effective Teacher, I have over 27 years of experience teaching all Elementary subjects including reading, phonics, grammar, spelling, writing, math, science, social studies and technology. I have worked with students of all abilities from gifted to learning challenged students with ADHD, autism spectrum disorders and more. I also have extensive experience with English Language Learners. I ... Read more
Vocabulary, Grammar, Phonics, Reading, Writing, Spelling, Elementary Math, Elementary Science, Handwriting, Elementary (K-6th) View Tutor
Robert F.
Sarasota FL. 34241
I am currently teaching High School Algebra, with previous experience in Middle School Math including remedial. I entered my later in life teaching profession because of my life long desire to see children succeed. I am patient as a person but despite my belief in my sense of humor, I am reminded constantly by my students that my stories and answers are only funny if I will give them extra credit for laughing.... Read more
Algebra 1, Prealgebra, Elementary Math, Elementary (K-6th)
View Tutor
Iliana M.
Sarasota FL. 34242
I am 22 years old and have a Bachelor?s degree in biology (focused on entomology) from New College of Florida. I have about 6 years of experience tutoring biology and English reading/writing at elementary, high school and college levels, chemistry up to high school level, and elementary math. I adore one-on-one teaching and always love to see students take fresh interest in subjects as I help them understand the material! I have also been playing the violin for about 12 years, and am offe... Read more
Biology, Vocabulary, Grammar, English, Proofreading, Ecology, Elementary Science, Violin, Zoology
View Tutor
Vanessa R.
Sarasota FL. 34241
Hello! I am a recent graduate of Cornell University with a B.S. in Biology and Society. I grew up in Sarasota and graduated from Pine View School in 2014. I have nearly 10 years of experience tutoring, and I have worked with students of all ages ranging from elementary through high school. Last year, I started on Wyzant and it has given me the opportunity to grow in my experience. 2018-2019 I tutored local students in all math levels, English and chemistry. I am currently tutoring middle ... Read more
Algebra 1, Algebra 2, Biology, Calculus, Chemistry, Geometry, Prealgebra, Precalculus, English, SAT Math

Enjoy All The Benefits
You don't pay your first hour unless you find it a good fit.
Only pay for the time you need.
No subscriptions or upfront payments.
Find Tutors Near You