Best Paterson Tutors
Found 5 Paterson Tutors near me:
Mariela L.
Paterson NJ. 07502
I was born in Santo Domingo, Dominican Republic, Spanish is my original language and I have the knowledge necessarily about grammar and pronunciation. I guarantee that you will learn with me! In the Dominican Republic I ran an Institute for teaching English. I have 6 years as a teacher, and I love what I do. My real strength is my attention to the details, my passion for work. I am very organized, I love to work with teams, I always look more for the things that are good for others. I can ... Read more
Spanish, English
Jinette R.
Paterson NJ. 07514
Hi! I?m Jinette. I came to New Jersey from Puerto Rico when I was 3 years old, Spanish is my native language. I love the language and I have taught my children and friends to speak and read Spanish. I live in an area where I can speak Spanish on a daily basis and interact with people from many Latino countries, with different dialects and cultures. I can teach you how to understand Spanish from South America and The Caribbean. I have been speaking, writing and reading in Spanish and Engl... Read more
Vocabulary, Grammar, Reading, Spanish, English, ESL/ESOL, Proofreading, SAT Reading, TOEFL
Elizabeth B.
Paterson NJ. 07504
I have experience as a writing tutor and will help with paper writing, grammar and all elements of the writing process. I am also certified to teach elementary school grades K-5 so I am able to help with all subjects. I have a degree in English literature and am well versed in American literature as well. Please contact me for more subject areas.... Read more
Vocabulary
View Tutor
George S.
Paterson NJ. 07513
I?m George, a graphic designer, web designer, and web developer working in the greater New York Area. I am a certified K-12 art teacher of 7 years, with skills in illustration, acrylic and watercolor painting, and graphic design. In addition to my K-12 experience, I have worked with adults needing specialized instruction in graphic design, web design, web development, and acrylic painting. My passion for design starting in elementary school, where I was known to sketch and doodle in my notebo... Read more
HTML, Adobe Photoshop, Adobe Illustrator, Web Design, Adobe InDesign, Dreamweaver, Graphic Design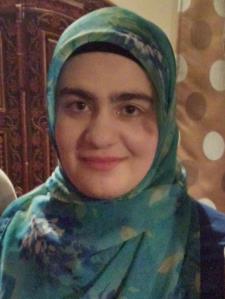 View Tutor
Heyam I.
Paterson NJ. 07522
I currently work as a math teacher at a high school in Newark. I also have my own office in Clifton where I hold SAT classes. I'm currently finishing my masters degree in Pharmaceutical Engineering at the New Jersey Institute of Technology. I specialize in tutoring Math, Chemistry and Physics for schoolwork and SAT exams. I look forward to hearing from you and helping you achieve success in your studies. Good Luck!... Read more
Algebra 1, Algebra 2, Calculus, Chemistry, Geometry, Physics, Precalculus, SAT Math, SAT Reading, ACT English, ACT Math, Elementary Math, Macroeconomics, Microeconomics, MATLAB

Enjoy All The Benefits
You don't pay your first hour unless you find it a good fit.
Only pay for the time you need.
No subscriptions or upfront payments.
Find Tutors Near You