Best Park Ridge Tutors
Found 6 Park Ridge Tutors near me:
Chad P.
Park Ridge IL. 60068
Former high school science instructor at Leo Catholic High School with three years experience. Responsible for creating lessons for four different subject areas: Chemistry, Biology, Physics, and Environmental Science. Also have two years tutoring experience in Chemistry. Tutoring is a vital component to student success due to the challenges of comprehending esoteric concepts in the classroom environment of concise time restraints and large student/teacher ratios. As a tutor, I can provide dir... Read more
Chemistry
View Tutor
Maureen H.
Park Ridge NJ. 07656
I have been a teacher for 29 years. I have been a LLD teacher for 22 years. I have 20 years experience working with grades 1 to 3 in small group settings. I am a certified Wilson reading teacher. I love teaching and especially love teaching reading. I work with various reading programs within my classroom to make sure I meet the needs of my students. I like the challenge of working with special needs children. I use a multi-sensory approach to learning. I understand that children have dif... Read more
Reading, Elementary (K-6th), Phonics, Special Needs, ADHD, Dyslexia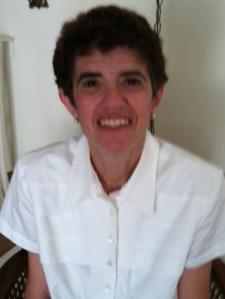 View Tutor
Sheila K.
Park Ridge IL. 60068
I spent many years tutoring conversational English as a Second Language to students at a reputable language center. Initially, I was trained in the method that was used there, and continued to participate in follow-up training sessions occurring periodically thereafter. I tutored students from many different countries, and at varying proficiency levels. The clientele included business and engineering students who were sponsored by their companies abroad to work in the U.S. for a limited amou... Read more
Reading, ESL/ESOL, Proofreading, Spelling
Jennifer P.
Park Ridge IL. 60068
Hi, my name is Jennifer and I graduated from the University of Illinois at Urbana-Champaign. I majored in Elementary Education and am a certified teacher. I am currently a 2nd grade teacher in Niles. One of my priorities is to inspire all students to embrace the endless possibilities of learning. I truly believe that all students have the potential to learn and succeed; therefore, it is my goal to help students reach their personal best by giving them the tools and resources that they need... Read more
Reading, Spelling, Elementary Math, Elementary Science
Kela M.
Park Ridge IL. 60068
Hello my name is Kela and I am currently in the Master's program at Mississippi Valley State University. My major is Social Work, but I find myself teaching younger children and tutoring peers. I am also a peer tutor tutoring English. My tutoring methods are using flash cards, gathering practice tests for my students, going over subjects that needs to be address and making sure each student has full understanding of their lesson before the session is done, while improving study habits. My tu... Read more
Vocabulary, Microsoft Word, Microsoft PowerPoint, Proofreading, Spelling, Elementary Science View Tutor
Dee B.
Park Ridge IL. 60068
I have 20 years' experience teaching Italian at a variety of levels and ages. It is my passion, and I bring much knowledge and experience to my work. Whether you need extra help with a class you are taking, wish to work on conversational skills, or just want to start at the beginning, I am eager to help. I can tailor the approach to suit you. Impariamo l'italiano insieme! Avanti!... Read more
Vocabulary, English, Literature, Italian, Proofreading, Spelling, Elementary (K-6th), Phonics, Study Skills, ESL/ESOL

Enjoy All The Benefits
You don't pay your first hour unless you find it a good fit.
Only pay for the time you need.
No subscriptions or upfront payments.
Find Tutors Near You