Best Paramus Tutors
Found 12 Paramus Tutors near me: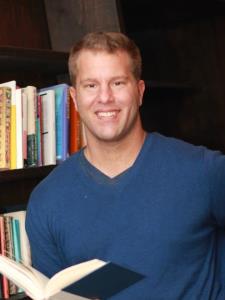 View Tutor
I'm exclusively an SAT/ACT tutor. For years, I've been providing value to parents by consistently outperforming even the highest-priced tutors. I draw on both years of experience as a course instructor for a premier test prep company and my background in cognitive psychology to personalize my approach for each new student. I weave cutting-edge test-taking strategies into individualized lessons. With every student, I begin by carefully observing how the student naturally proceeds as a test-t... Read more
Algebra 1, Algebra 2, Prealgebra, Precalculus, Writing, Statistics, SAT Math, GRE, SPSS, SAT Reading, SAT Writing, ACT Reading, ACT English, ACT Math, ACT Science, Special Needs
Julian S.
Paramus NJ. 07652
I've always been really interested in the sciences ? biology, chemistry, anatomy and physiology, and others - and I have spent time mentoring students in college and in med school. I have been through the process of applying to college, applying and being accepted to medical school, and will soon be graduating from medical school with high test scores in my classes. I love mentoring students and helping others reach their individual goals, and try to do my best to understand my students' goal... Read more
Biology, Psychology, Anatomy, Microbiology, Elementary Science, USMLE
View Tutor
Irina M.
Paramus NJ. 07652
I am a teacher and professor with 12 years of experience in NJ schools and 6 years at NYU and Montclair State University. As a high school teacher, I taught various sections of high school Mathematics and Science. I have passed the Praxis Mathematics Teacher certification exams with a Certificate of Excellence (top 15%) and hold two NJ valid standard teacher's certificates. I have also been awarded the Geraldine R. Dodge Fellowship Award for alternate route teachers. I have been tutoring for... Read more
Algebra 1, Algebra 2, Vocabulary, Grammar, Geometry, Prealgebra, Reading, Writing, ESL/ESOL, SAT Math, GRE, GED, SAT Reading, SAT Writing, TOEFL, SSAT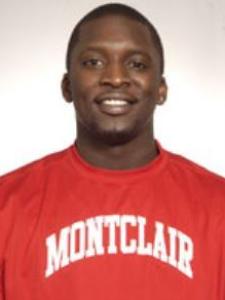 View Tutor
Abibou G.
Paramus NJ. 07652
Hi, my name is Abib. I am Montclair State University Alumni. I played basketball and received a Bachelor's degree of Arts in Psychology with a GPA of 3.5. I am actively involved in the field of education. I believe a tutor can be a great help in mastering any subject as well as acquiring the confidence for future accomplishments. As an educator, I have experience in the school environment. I have worked At Memorial Elementary School in Montvale, N.J, while working as a teacher assistant which... Read more
Algebra 1, Biology, Vocabulary, Grammar, Microsoft Excel, Reading, Geography, Psychology, Anatomy, World History, Elementary Science, Elementary (K-6th), Microsoft Access, Phonics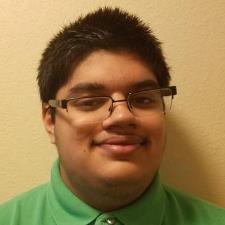 View Tutor
Akash G.
Paramus NJ. 07652
I am a high school graduate from a public magnet high school rated in the top five in the country, who is beginning freshman year at Purdue University in the fall for chemical engineering. Tutoring allows me to share the knowledge I have gained with other people. At Bergen County Academies (BCA), I have taken extensive courses in math, chemistry, and physics. In mathematics, I have taken the most advanced courses offered at BCA, everywhere from precalculus to multivariate calculus, linear alg... Read more
Algebra 1, Algebra 2, Chemistry, Geometry, Prealgebra, Reading, Java, Psychology, SAT Math, ACT Math, Elementary Math, Elementary Science, College Counseling
Katie B.
Paramus NJ. 07652
Professional School Counselor with 7 years of College Counseling Experience. I have experience supporting students in college list development, essay development, common application support and general college counseling. Additionally, I have experience with Naviance and can help you master all of its features. I have the skills and experience necessary to help students with every step of the college process! My experience working with students of different educational backgrounds has given ... Read more
Career Development, College Counseling
Brant C.
Paramus NJ. 07652
Yes, you CAN survive this subject. I can help. I have a PhD in Organic Chemistry, 20 years experience as a chemistry professor and have tutored chemistry at every level from high school through graduate school. Whether you want to clear up minor questions, or learn entire courses, I can help you do it. I write and give exams for a living, so I know how to prepare you for them. I've spent my entire professional life bringing these subjects to life for students. I take great pride in th... Read more
Chemistry, Organic Chemistry, Elementary Science
View Tutor
FRANK K.
Paramus NJ. 07652
As a native speaker of the Korean and almost the same level of Japanese, I've been interested in teaching languages to those who have strong interests in Asian culture and way of thinking as well. I was born in Korea and educated until my university graduation in Seoul, capital of Korea and then, I went to Tokyo, Japan for study and graduated three schools over there including language institute, professional college, and undergraduate school as well. After enjoying campus life, I joined the... Read more
Japanese
View Tutor
Alan C.
Paramus NJ. 07652
Ivy League Educated tutor located in Bergen County (NJ) specializing in: +HIGH IMPACT WRITING INSTRUCTION for 2nd - 8th Grade Students who want to significantly improve their ability to express their ideas and write syntactically varied sentences which connect and express ideas powerfully. This instruction will be embedded within your child's school assignments to teach him/her to think more critically and express ideas in a more sophisticated manner. +RESEARCH BASED READING INSTRUCTION (Or... Read more
Algebra 1, American History, Vocabulary, Reading, Writing, Geography, English, Elementary (K-6th), Special Needs
View Tutor
Simone S.
Paramus NJ. 07652
I have been tutoring French for 30 years at all levels--beginners, intermediate, to advanced. I concentrate on reading, comprehension, grammar, and correct pronunciation with a perfect accent. I have taught at Berlitz, Inlingua, and now tutor privately. I have worked for 25 years using my fluent French skills for many companies, most notably Cantor Fitzgerald, helping in the translation of the Rodin Collection book for the Metropolitan Museum. I grew up overseas and had a French education. A... Read more
French

Enjoy All The Benefits
You don't pay your first hour unless you find it a good fit.
Only pay for the time you need.
No subscriptions or upfront payments.
Find Tutors Near You