Best Palo Alto Tutors
Found 31 Palo Alto Tutors near me:
View Tutor
Joo Young P.
Palo Alto CA. 94306
I have extensive experience in teaching elementary (k-6) students for the last ten years in small groups and on an individual basis. In addition to my PhD and MSEd degree in special education, I also obtained a BA in elementary education by completing a teacher preparation program at Purdue University. I hold a preliminary Multiple Subject Teaching Credential. My background in general and special education allows me to understand the impact of differentiated instructions on students? academic... Read more
Geometry, Prealgebra, Elementary Math, Elementary (K-6th), Special Needs, Autism Spectrum Disorder (ASD)
View Tutor
John T.
Palo Alto CA. 94303
I moved to Sunnyvale after accepting a job at a startup here developing new battery materials. I came up here from Pasadena where I worked as a post doc and staff scientist at the California Institute of Technology. I have a PhD in Physics from Dalhousie University with more than five years (1000's of hours) of experience teaching high school and university level physics in a one-on-one or group setting. I am here to help with physics and calculus assignments or test prep and have experienc... Read more
Physics
Raphael L.
Palo Alto CA. 94303
I majored in math and physics at Yale, and received a PhD in statistical physics at Harvard. I have also worked in scientific areas throughout my career. As such, I have very deep expertise in math and science, and I enjoy passing that on to students. While I am new to Wyzant, I am not new to tutoring and teaching. I first began tutoring 30 years ago and have continued to do so over the years, with a mixture of formalized tutoring, classroom teaching, and job-based training. I enjoy he... Read more
Algebra 1, Algebra 2, Calculus, Chemistry, Geometry, Physics, Prealgebra, Precalculus, Trigonometry, Statistics, SAT Math, Differential Equations, LSAT, GRE, GED, SAT Reading
View Tutor
Peter T.
Palo Alto CA. 94306
I have an MA in math from State University of New York and an MS in computers from Case Institute of Technology. Besides 25 years of software experience, I have taught part-time in the math and computer science department at San Jose State University. I love to see my students understand the principles and apply them to solving problems and will try different ways to make these clear to them, depending on their ability and background. I am teaching subjects from prealgebra, algebra, geometry... Read more
Algebra 1, Algebra 2, Calculus, Geometry, Physics, Prealgebra, Precalculus, Trigonometry, SAT Math, Probability, ACT Math
View Tutor
Nosheen G.
Palo Alto CA. 94306
Please read my unsolicited reviews and contact me for in-person chemistry lessons. Dear Perspective Student, I am an adjunct professor of Chemistry and I am currently accepting students to tutor in general, AP, SAT II and organic chemistry. I received my Ph.D. from Northwestern University and completed a post-doc at University of Chicago. My teaching experience includes 5 years as an instructor and tutor at all levels of chemistry. I am particular good at explaining complex concepts in eas... Read more
Chemistry, ACT Science, Organic Chemistry
View Tutor
Zachi B.
Palo Alto CA. 94303
Focused on Math competitions, and advanced topics. Also available for College/HS level Math/CS/EE. AP-CS-A for High School. Offers year-round coaching and on demand lessons. Background: I've worked for many years in the High-tech industry and then as a professor (Dean of Engineering). After retiring, I am now teaching (4 years) in a local High School, and enjoy seeing the growth of my students. My main focus is you, the student! How can we help you achieve your goals? Should we work more ... Read more
Algebra 1, Algebra 2, Calculus, Geometry, Precalculus, Trigonometry, SAT Math, Linear Algebra, ACT Math, Computer Science
Linyi L.
Palo Alto CA. 94306
With a Masters degree of East Asian Literature and Culture at Stanford University, I have developed strong literary skills with earnest belief on the power of ideas. Coupled with my passion for writing, I also have sharp analytical abilities and well-developed communication skills. In addition to my academic background, I possess real-life experience that pertains directly to teaching. Now, I am an online instructor at a Beijing education company where I give lectures and help student acc... Read more
Chinese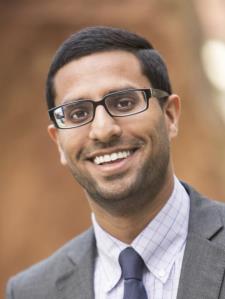 View Tutor
Raza P.
Palo Alto CA. 94304
I love teaching for two basic reasons. It helps you understand the material while helping me stay refreshed on the material. In the past, I've been a tutor with Kumon Math and Reading for over two years and this past summer I worked with Duke TIP to instruct Spacecraft Mission Design at Georgia Tech University. I am quite flexible and can meet at a location of your choice or at a local coffee shop or library. I am very comfortable online and can accommodate your preferences for virtual tuto... Read more
Macintosh, Swift
Chris C.
Palo Alto CA. 94301
Hi, I'm Chris! How do computers work? I've spent decades studying this, and every time I learn something else cool I find there is even more to learn. I've worked in jobs building robots, compilers, operating systems, databases, search engines, MapReduce, and more. I've built both hardware and software. I spent over 10 years working at Google as a Software Engineer, both as an individual contributor and as a manager. I have a PhD from Carnegie Mellon in CS (with a thesis on computer ar... Read more
C, Computer Programming, Python, C++, Computer Science
Sonia B.
Palo Alto CA. 94303
Hi Everyone, Currently, I work as a teacher with Speak Debate in the Bay area, which is a confidence building enrichment programme. My experience so far has led me to teach in various countries and schools. I have worked as a substitute teacher for a period of two years with the American School of The Hague (Netherlands) for Elementary middle school and high school. In April 2015, I graduated as an Early Childhood Educator from Sheridan College of Applied Technology and Advanced... Read more
Vocabulary, Reading, Writing, English, ESL/ESOL, SAT Reading, Spelling, Handwriting, Elementary (K-6th), IELTS

Enjoy All The Benefits
You don't pay your first hour unless you find it a good fit.
Only pay for the time you need.
No subscriptions or upfront payments.
Find Tutors Near You