Best Palm Beach Tutors
Found 131 Palm Beach Tutors near me:
View Tutor
Rick H.
West Palm Beach FL. 33401
For 11 years I have tutored English, writing, and US culture to over 350 Microsoft international transfers and their family members, and in the past three of those 11, to dozens of middle and high school students as well. ACCURATE COMPREHENSION AND EFFECTIVE COMMUNICATION ARE KEY TO TOP PERFORMANCE AT BOTH WORK AND SCHOOL. Therefore, I carefully coach listening/reading comprehension and writing/speaking skills using a variety of techniques to teach and inspire my client-students to learn an... Read more
American History, Grammar, Writing, English, ESL/ESOL View Tutor
Debbie B.
West Palm Beach FL. 33404
I have taught first grade, second grade and third grade throughout my 31 years of teaching! I have experience in teaching ESE students in an inclusion setting. I have taught students with various learning disabilities including several Autistic students. My areas of expertise are the Reading and Writing areas. I believe strongly in the phoenetic approach to teaching a child to read.I utilize a variety of techniques . I have experience in tutoring students in the FSA Reading Test. I enjoyed ... Read more
Vocabulary, Reading, Elementary (K-6th), Phonics
View Tutor
Clarence J.
West Palm Beach FL. 33411
My experience with Autodesk REVIT as a software program began back in 2002. It was easy to realize at that time, this program would revolutionize the practice of Architecture. I began to share my knowledge and enthusiasm of the program with co-workers and I have completed several formal training classes over the years to improve my own skills. I specialize in tutoring Revit Architecture. As a licensed Architect , I have my own architectural practice here in Florida. My goal for each student ... Read more
Revit, Architecture
View Tutor
Abbygail R.
West Palm Beach FL. 33409
Ranked Top 10% of all Wyzant tutors for the year 2019. Who am I? I'm a Cum Laude graduate from the University of Central Florida, 2019. I earned a double degree in Biomedical Sciences BS and Psychology Neuroscience Track BS. Before then I graduated top 1% from Wellington High School. At 23 years old I have 10 years of tutoring experiences in the STEM area. Just a major nerd with a knack for teaching! I find that most students feel more comfortable and relaxed learning from someone in th... Read more
Algebra 1, Algebra 2, Biology, Calculus, Chemistry, Prealgebra, Precalculus, Psychology, SAT Math, ACT Math, Elementary Math, Elementary Science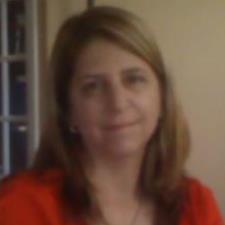 View Tutor
Laurie C.
West Palm Beach FL. 33411
I have been a tutor since 2005 and thoroughly enjoy it! My specialties are SAT and ACT prep, as well as algebra and geometry. I have experience working with homeschool students from pre-K to college in a variety of subjects. I also have experience with college applications and essay writing. I enjoy helping kids overcome their fear of math and realize that they can do it! My students tell me that I have a way of making math seem easy for them. It makes my day when students bring home an... Read more
Algebra 1, Algebra 2, Vocabulary, Grammar, Geometry, Prealgebra, Reading, Writing, English, SAT Math, Proofreading, GED, SAT Reading, SAT Writing, PSAT, SSAT
View Tutor
Ken A.
West Palm Beach FL. 33414
I am passionate and excited to encourage students in the learning process, fostering academic growth and potential, and assisting students succeed, in a relaxed atmosphere. I realize that students have "multiple intelligences", and I implement critical thinking/problem solving skills, a detail oriented approach, positive reinforcement, and constructive feedback with students. I enjoy working with students of all capabilities and want each student to have a "can do" attitude. I utilize proven ... Read more
Finance, Managerial Accounting, Financial Accounting, Macroeconomics, Microeconomics, Business, Tax Accounting
View Tutor
Lucas M.
West Palm Beach FL. 33407
My name is Lucas M. and I am a senior in High School. I have taken a myriad of advanced placement, AICE, and dual enrollment courses. My general science courses I've passed with excellent grades include biology (Honors and AP), anatomy and physiology, chemistry, AICE marine science, and AP environmental science. I have also completed high level courses through a nearby college via dual enrollment, including literature, art appreciation, and art history. In addition to these, I have passed mul... Read more
American History, Biology, Vocabulary, Reading, Geography, English, Anatomy, Physical Science, Ecology, ACT English, Elementary Math, Elementary Science View Tutor
Marilee M.
West Palm Beach FL. 33401
I am a Research Specialist at the University of Illinois School of Public Health involved with the Chicago Health Environmental Exposure and Recreation Study as a research specialist and water sampler. In addition I manage the daily activities of students enrolled in allied health programs by preparing students for externships, create resumes, offer career preparation workshops, and assist in job searches prior to graduation. This includes identifying and securing externship partnerships wi... Read more
Vocabulary, Grammar, Geography, ESL/ESOL, Proofreading, TOEFL
View Tutor
LaSean H.
West Palm Beach FL. 33413
Hi! My name is La?Sean. I hold a master?s degree in Education. I have worked in education for 10+ years. I taught Language Arts, reading, writing and social studies to students in grades 6 ? 8 for several years before moving into elementary education. Now, I mostly work with the state tested grade levels (3 -5) in elementary education. I specialize in Florida State Assessment (FSA) writing, reading and math preparation. I also work with students who are not on grade level to help them meet ... Read more
Vocabulary, Reading, Writing, Spelling, Elementary Math, Elementary (K-6th), Common Core
View Tutor
Audrey B.
West Palm Beach FL. 33414
Dear potential student, I absolutely love tutoring. I tutor full time from Elementary all the way through College Algebra, including SAT, ACT math, GRE and speech. I have been tutoring Home schooled and traditional students for over 15 years. Mostly math but also some English and speech as well. I have a Bachelor of Science Degree in Actuarial Science from Drake University. Therefore, I have studied quite a bit of math and statistics in addition to passing several Actuarial exams. Becaus... Read more
Algebra 1, Algebra 2, Geometry, Prealgebra, Precalculus, Trigonometry, SAT Math, GRE, GED, ACT Math, Elementary Math

Enjoy All The Benefits
You don't pay your first hour unless you find it a good fit.
Only pay for the time you need.
No subscriptions or upfront payments.
Find Tutors Near You