Best Malden Tutors
Found 11 Malden Tutors near me: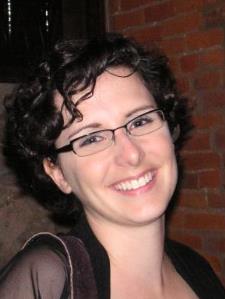 View Tutor
Genevieve L.
Malden MA. 02148
Take music lessons with a Berklee professor! I have 17 years of experience teaching general music, flute, recorder, theory, music history, ear training, tonal harmony and French in some of the best schools in Canada and the USA. I am also an active performer (conductor) on the world scene. I teach students of all ages and levels of proficiency. Lesson style is adapted to the goals of the student.... Read more
French, Music Theory, Ear Training, General Music
View Tutor
My name is Don. I'm a Math tutor for over 16 years. I have Mathematics and Geology degrees. i develop some strategies to help children to understand and hopefully have passion in learning. I can teach Elementary level, Algebra I & II, Trigonometry, Pre-Calculus, Calculus I & II, MCAS, PARCC, SAT Math, SAT 2 Math, PSAT, SSAT, GRE, Elementary-Middle School Science, Earth Science, etc. I have a tutoring office in Malden that can use for teaching. Also, I can meet and teach at a public place such... Read more
Algebra 1, Algebra 2, Calculus, Chemistry, Grammar, Geometry, Microsoft Word, Physics, Microsoft PowerPoint, Prealgebra, Precalculus, Reading, Trigonometry, SAT Math, GRE, GED View Tutor
Ahmed D.
Malden MA. 02148
My name is Ahmed. I am currently a junior level engineering student studying at the University of Massachusetts in Lowell. I currently work as a tutor at a community college. I have been tutoring there for over three years now, and my focus includes Pre-Algebra, Algebra 1, Algebra 2, and college algebra, Pre-Calculus, Calculus 1 and Calculus 2. I can also help students taking differential equations. I am a very patient individual, who is willing to give back knowledge that I have obtained. ... Read more
Algebra 1, Algebra 2, Calculus, Prealgebra, Precalculus, Statistics
View Tutor
Sarah H.
Malden MA. 02148
I have a master's degree in Education with a specialization in English as a Second Language (ESL). I have been a teacher for eight years, most of which has been for adult students in college preparatory programs. I have taught courses at MCPHS and Northeastern University and was invited to join the team at CELOP at Boston University. I designed and taught university preparation programs at the YMCA International Learning Center and EC Boston. After completing the program at the YMCA, many... Read more
Grammar, Microsoft Excel, General Computer, Microsoft Word, Microsoft PowerPoint, Reading, Writing, English, ESL/ESOL, Literature, Proofreading, GED, TOEFL, Microsoft Outlook, Microsoft Windows
View Tutor
Hello! My name is Ryan and I am a professional librarian who loves teaching and helping connect people with the information resources they need. I am also a language-lover! My native language is English and I am fully fluent in German and Brazilian Portuguese. I have been fluent in German for over 15 years. I have a deep appreciation for German language and culture and have lots of experience tutoring the language to other English speakers. I have deep insight into common problem areas and pi... Read more
Vocabulary, Grammar, German, Portuguese, ESL/ESOL View Tutor
Brandy L.
Malden MA. 02148
My Name is Brandy and teaching is my passion. I am an understanding and easygoing person and I get along great with just about everyone. Aside from teaching, I love to travel. While in college I studied abroad in Bilbao, Spain. Shortly after graduating I decided to combine my two passions and set out to travel to Santiago, Chile where I taught English at a technical university for an academic year. While working at the University, I also did some tutoring jobs on the side. English is becoming... Read more
Grammar, English, ESL/ESOL, Literature, Proofreading
View Tutor
Timothy K.
Malden MA. 02148
I have been tutoring for over 20 years and have worked in China, Japan, S. Korea, and the US. I mainly work with international students but also tutor Americans in all areas but math. I have tutored most in English, History, Writing, Theology, and test prep (SAT, TOEFL, etc). My students, from grade school through college and beyond, have benefited greatly from the help I provide with their school assignments, professional projects, and basic skills development.... Read more
American History, European History, English, Proofreading, ESL/ESOL, College Counseling, Sociology, Writing, Government & Politics, Literature, World History View Tutor
I'm an independent, highly experienced tutor. I earned my PhD in Structural Engineering at Northeastern University. I was teaching assistant (TA) at Northeastern with great comments from my students. I also was a lecturer for over 10 years and taught a variety of Civil/Structural engineering courses. I also tutored Math courses for 10+ years. I specialize in academic tutoring, enrichment, and test prep for highly motivated graduate, undergraduate, college, and high school students. I am very... Read more
Civil Engineering View Tutor
Ethan M.
Malden MA. 02148
My teaching career over the past fourteen years has given me?extensive experience in working?rigorously, both one-on-one and in classrooms,?with students of highly diverse abilities and backgrounds. I hold a PhD from Rutgers University. I am skilled at?mastering new curricula quickly and effectively, and am qualified to tutor students in English, History/Politics and SAT/LSAT preparation, as well as Biology, Chemistry, Physics, and Math through Pre-Calculus. I am very good at helping st... Read more
Vocabulary, Grammar, European History, Reading, Writing, English, ESL/ESOL, Government & Politics, Literature, World History, LSAT, GRE, Proofreading, SAT Reading, SAT Writing, Architecture
View Tutor
Hello, prospective students and parents! Who am I? I'm a Phi Beta Kappa graduate of a top ten liberal arts college, where I studied International Relations and Middle Eastern Studies. I spent two years working as a Research Assistant at an international law firm in Washington, DC, and one year on a Fulbright Scholarship in Bahrain. This Fall, I will matriculate at UC Berkeley School of Law, where I plan to concentrate in international human rights. I've been published widely, most notably... Read more
Vocabulary, Grammar, Prealgebra, Reading, Writing, English, Government & Politics, Literature, Proofreading, SAT Reading, SAT Writing, PSAT, College Counseling

Enjoy All The Benefits
You don't pay your first hour unless you find it a good fit.
Only pay for the time you need.
No subscriptions or upfront payments.
Find Tutors Near You