Best Madison Tutors
Found 151 Madison Tutors near me:
View Tutor
Kate W.
Madison Lake MN. 56063
As a teacher for the past 13 years, my experience is very broad. I earned my undergraduate degree in Elementary Education from Morningside College in Sioux City, IA. I obtained my first teaching job in Phoenix, Arizona at a 6-12 grade charter school, servicing at-risk students. I worked here for three years before moving on to the public school system as a 4th, and later a 5th, grade classroom teacher. Then, the charter school that I originally worked for sought me out and asked me to come ba... Read more
Algebra 1, Vocabulary, Grammar, Geometry, Microsoft Word, Prealgebra, Reading, Writing, English, Proofreading, ASVAB, Spelling, ACT Reading, ACT English, ACT Math, ACT Science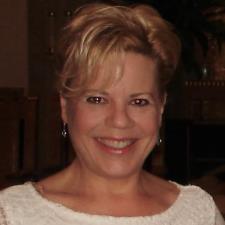 View Tutor
Karen H.
Madison CT. 06443
I have the following active licenses: series 6, 7, 65, 66, 3, 4, 24, 8 and 53. I have tutored for the SIE and new Top Off series 6 and 7 exams. I know what it takes to study and pass an exam. I am currently working in the securities industry. I have a BS in Finance from Quinnipiac University and an MBA in Finance from University of New Haven. Tutoring allows me to share my years of investment experiences and offer guidance to a student. I also maintain an active CT insurance license. My ... Read more
Grammar, Microsoft Excel, Microsoft Word, Reading, ESL/ESOL, Finance, Proofreading, Macroeconomics, Microeconomics, Study Skills, Career Development, Series 63, Series 7, Series 3, Series 6, Series 65
View Tutor
Thore D.
Madison WI. 53715
*At this time, I am only accepting ACT students. Please read my full bio for a description of how I approach preparing students for the exam. In his eighth year of tutoring, Thore has logged thousands of one-on-one hours with students. Named a National Merit Scholar in 2008, he holds a Bachelor of Music in vocal performance and a Bachelor of Arts in Norwegian from St. Olaf College, graduating summa cum laude and with distinction in both degrees. He is also a member of Phi Beta Kappa, an acad... Read more
Algebra 1, Algebra 2, Vocabulary, Grammar, Geometry, Prealgebra, Reading, Music Theory, Writing, SAT Math, SAT Reading, SAT Writing, PSAT, ACT Reading, ACT English, ACT Math
Jeremy T.
Madison WI. 53715
Hola! While I'm a marketer during the day, I've always had a passion for teaching - especially Spanish. It all started in high school when I hosted a foreign exchange student from Costa Rica for a semester. I loved the experience and learning the language. As a result, I took Spanish all through high school, scored a 5 on the AP exam and majored in it in college. I lived and studied in both Costa Rica and Spain where I perfected my acumen and broadened my cultural horizons. I graduated ... Read more
Spanish
Kira Z.
Madison WI. 53705
I'm a Madison native, returning to the city after graduating with Honors in History from Oberlin College. I attended Hamilton Middle School and West High School, where I most enjoyed learning English, Spanish, and History. I'm a fun young adult who understands what it's like to struggle in a fast-paced learning environment, and how much an academic support can help elevate both course grades and confidence. I've worked extensively with kids ages 5-15, and would love to support high school stu... Read more
American History, European History, English
View Tutor
Nathan S.
Madison AL. 35758
Hello I'm Nathan! I graduated cum laude with a BS in Aerospace Engineering from University of Maryland, College Park, a top-ten ranked institution for Aerospace Engineering. I also have a minor in Philosophy. I pursued Aerospace due to an early love of math and physics I found in high school, and have been working since high school to spread this love with others! In high school I worked for 2 years as a tutor for Aristotle Circle, tutoring middle and high school students in math; I helped on... Read more
Algebra 1, Algebra 2, Biology, Calculus, Chemistry, Physics, Precalculus, Trigonometry, Java, SAT Math, Differential Equations, Linear Algebra, Probability, ACT Math, MATLAB
View Tutor
Kevin B.
Madison WI. 53713
I'm a young adult and longtime native of the Madison area, graduated from the University of Wisconsin Madison with a Bachelor's of Science degree in both physics and philosophy, as well as a certificate in applied mathematics. I have some tutoring experience with students K-12 both independently and through after-school enrichment program facilities. I currently work for a company in Middleton that designs and manufactures electrostatic particle accelerators for use in the medical, histori... Read more
Algebra 1, Physics, Prealgebra, English, ACT Math, Elementary Math
View Tutor
Jason L.
Madison NJ. 07940
I am a 30 year old professional tutor and attorney. I have over 1000 hours of tutoring experience in both private and classroom settings. I would love to use my experience to assist your child in reaching his or her full potential. Students often do not want to be tutored or do the work. I use humor to turn the prep into an (as much as it can be) enjoyable experience. Blending jokes into my teaching content actively engages students and makes the lessons more memorable. Furthermore, each s... Read more
American History, SAT Math, Law, SAT Reading, SAT Writing, ACT Reading, ACT English, ACT Math, ACT Science
Echo B.
Madison Heights MI. 48071
Hello/Nihao/Konichiwa, I'm Echo. Thanks for visiting my profile. (Native Chinese; Advanced Japanese JLPT-N1) You can level up your Mandarin through clear, full understanding communication with a native Mandarin speaker: Born, raised in China, graduated from a top-tier university with major in Japanese. Later, I studied abroad for a MBA degree. Teaching experience: I have taught Mandarin as well as proofread written materials for college students and businessmen for more than one year. The... Read more
Chinese, Japanese
View Tutor
Amanda T.
Madison AL. 35756
Hello, I have been teaching elementary school for the past seven years. I have taught overseas in the UAE, Kuwait, Bahrain and in the USA in North Carolina, Hawaii and Texas. Along with teaching, I am private tutor for elementary to high school aged students. The students I work with improve over time. I work with students all on a one on one basis, to meet all their needs. I hold a BA in Elementary Education and a Master's in Education.... Read more
Vocabulary, Geography, TOEFL, Spelling, Elementary (K-6th), Phonics, Special Needs, ADHD, Dyslexia, Social Studies, Common Core

Enjoy All The Benefits
You don't pay your first hour unless you find it a good fit.
Only pay for the time you need.
No subscriptions or upfront payments.
Find Tutors Near You