Best Lynnwood Tutors
Found 17 Lynnwood Tutors near me:
View Tutor
McKenzey B.
Lynnwood WA. 98036
CORPORATE CONTENT DEVELOPERS Need a virtual teammate to help with your workload? I have a strong background in graphic design, project management, training and editing. I can help you keep up with deadlines and upgrade your team's content as you learn how to give your documents professional polish that stands out. * PowerPoint Presentations * Templates * Process documents and job aids * Excel spreadsheets with pivot tables, graphic charts, forms * Visio diagrams ... Read more
Grammar, Microsoft Excel, Microsoft Word, Microsoft PowerPoint, Reading, Writing, English, SAT Math, Proofreading, SAT Reading, SAT Writing, Adobe Illustrator, ACT Reading, ACT English, Elementary Math, Elementary Science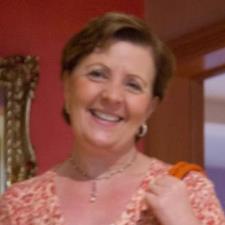 View Tutor
Marianne S.
Lynnwood WA. 98087
I am a native Spanish and German teacher. I teach all levels and ages. I personalize my teaching to the needs of every student and master the diverse cultural background of both languages by differentiating their wide regional spectrum. I graduated as a Special Education Teacher in Mexico and worked as such for 15 years. Over the last 14 years I taught Spanish and German successfully in Minneapolis, MN, teaching groups, homeschooling children and adults. I have also tutored extensively childr... Read more
German, Spanish
View Tutor
Margarita G.
Lynnwood WA. 98036
As a tutor, my goal is to provide assistance in a cultural and sensitive way; convey thoughts and ideas clearly expressed in the language matter of the study. With more than 20 years of experience as professional interpreter, and Spanish being my native language, I feel confident that I can walk through the studying process with the person in request of this service. My favorite method of teaching/studying is English in English - Spanish in Spanish, and with practice, for instance, hands-... Read more
Spanish, English
View Tutor
Terri M.
Lynnwood WA. 98087
Hello students! My name is Terri and I've been helping students just like you improve their English language skills for over 7 years. I have a TESOL certification and have worked mainly in Japan. I can tutor you for EIKEN or TOEIC test preparation, as well as general English conversation, grammar, writing, or even cross-cultural communications. For business students, I can assist with business terminology, conversation, and business writing. For TOEIC students, I can help you prepare for t... Read more
Reading, Writing, English, ESL/ESOL, SAT Reading, SAT Writing, TOEFL, ACT Reading, ACT English
Ashley E.
Lynnwood WA. 98036
I love children and youth. I have worked with all ages in nonprofit organizations and tutoring programs. You cannot imagine what a joy it is to see a child's face light up with pride when they start to understand a concept! I have several years experience as a reading and writing tutor. My second favorite subject is math. I would love to tutor both with the main emphasis in writing. I have experience working with a 13-year-old girl with severe Autism as well as with other children with spe... Read more
Study Skills, Writing, Elementary Math, Handwriting
View Tutor
Megumi O.
Lynnwood WA. 98036
Hello! I'm a native Japanese speaker who has experience in teaching languages for over 10 years. My experience includes teaching English to Japanese speakers in language schools and in corporations as part of employee training, and tutoring Japanese to non-native speakers. I have passed Japanese Language Teaching Competency Test. I have a bachelor's degree in English literature. Over the years I have seen my students improve their language skills and achieve their goals, which is what I m... Read more
Japanese
Eun J.
Lynnwood WA. 98087
Hello, I mostly have experience with ESL students because I tutored English and worked at English academies in Korea. I worked mostly with adults learning business English or English speaking tests. I worked at major companies such as Samsung, LG, Kolon Investments, Hanhwa Insurance, and Daewoo. I also have experience teaching English to Elementary, Middle School, High School, and College students. I taught essay classes and AP Psychology classes. I was also recruited to teach AP Psycho... Read more
Reading, English, ESL/ESOL, Elementary Math
Maya A.
Lynnwood WA. 98036
Hi! My name is Maya. I am currently a Second Grade Teacher at a small private school in Seattle. This is my first year as a Second Grade Teacher. The past few years, I have been working in education but in Pre-K classrooms. I have a passion for education and learning. I want to share my passion for learning in and out of the classroom. From teaching in the classroom to individual tutoring, I can't get enough of sharing my knowledge and passion. I love to teach because it is a great way to... Read more
ESL/ESOL, TOEFL
Subrina T.
Lynnwood WA. 98036
I am here to make your learning experience enjoyable. Teaching Profile: 1) Adjunct Professor: ?Engineering Fluid Mechanics? and ?Hydraulics? at University of Central Florida 2) Instructor: GIS at Florida International University 3) Teaching Instructor: Introduction to Environmental Science, ant at Florida International University My teaching philosophy evolved in combination through my experience as an instructor and from my perspective as a student. When my students do better than ... Read more
Microsoft Excel, Ecology, AutoCAD, MATLAB, Sociology, Civil Engineering, STATA, GIS
Shawn N.
Lynnwood WA. 98087
I graduated from UCLA with a major in biology, I have experience with all high school level maths including statistics, as well as biology, chemistry, physical science, and physics. I look forward to working with motivated students and helping them improve their grades or just increase their confidence. I am currently a tutor at a local learning center but I am looking to reach out and work with students closer to where I live. My math qualification go all the way back to high school, I h... Read more
Algebra 1, Algebra 2, ACT Math

Enjoy All The Benefits
You don't pay your first hour unless you find it a good fit.
Only pay for the time you need.
No subscriptions or upfront payments.
Find Tutors Near You