Best Lynn Tutors
Found 32 Lynn Tutors near me:
View Tutor
McKenzey B.
Lynnwood WA. 98036
CORPORATE CONTENT DEVELOPERS Need a virtual teammate to help with your workload? I have a strong background in graphic design, project management, training and editing. I can help you keep up with deadlines and upgrade your team's content as you learn how to give your documents professional polish that stands out. * PowerPoint Presentations * Templates * Process documents and job aids * Excel spreadsheets with pivot tables, graphic charts, forms * Visio diagrams ... Read more
Grammar, Microsoft Excel, Microsoft Word, Microsoft PowerPoint, Reading, Writing, English, SAT Math, Proofreading, SAT Reading, SAT Writing, Adobe Illustrator, ACT Reading, ACT English, Elementary Math, Elementary Science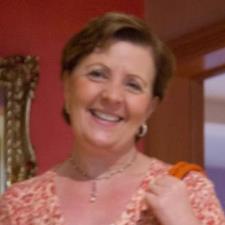 View Tutor
Marianne S.
Lynnwood WA. 98087
I am a native Spanish and German teacher. I teach all levels and ages. I personalize my teaching to the needs of every student and master the diverse cultural background of both languages by differentiating their wide regional spectrum. I graduated as a Special Education Teacher in Mexico and worked as such for 15 years. Over the last 14 years I taught Spanish and German successfully in Minneapolis, MN, teaching groups, homeschooling children and adults. I have also tutored extensively childr... Read more
German, Spanish
View Tutor
Shawn W.
Lynn Haven FL. 32444
In the last seven years I have professionally taught astronomy, calculus, calculus-based physics and privately tutored for physics topics such as algebra, electromagnetism and classical and quantum mechanics. I also have graduate experience in education research and a Ph.D. in physics. I prefer tutoring more advanced courses, such as calculus, differential equations, linear algebra and physics and helping others develop an appreciation for them as well. Advanced courses are broadly connect... Read more
Calculus, Physics, Astronomy, Differential Equations, Linear Algebra
View Tutor
Margarita G.
Lynnwood WA. 98036
As a tutor, my goal is to provide assistance in a cultural and sensitive way; convey thoughts and ideas clearly expressed in the language matter of the study. With more than 20 years of experience as professional interpreter, and Spanish being my native language, I feel confident that I can walk through the studying process with the person in request of this service. My favorite method of teaching/studying is English in English - Spanish in Spanish, and with practice, for instance, hands-... Read more
Spanish, English View Tutor
Linda P.
Lynnfield MA. 01940
I have taught French and Spanish in an Inner City High School, from which I retired in 2009 with 47 years experience. I am currently teaching a French 1 and French 2 class at North Shore Community College in Danvers. These were non-credit classes for only 8 weeks with mainly adults. I taught grades 9 through 12 in high school. Prior to that I taught in the Middle School. At the end of January I will begin French 1 and French 2 at North Shore for another 8 weeks, 2 hours per session. ... Read more
French, Spanish
Being interested in a variety of subjects, I have taught English to grade school children, written about trials of the 18th century, told stories professionally about the Civil War, helped put together an annual on science in the news for several years, as well as teach singing and swimming. In my judgment, clarity is paramount in teaching. That means: knowing how to break skills and information down into component parts; understanding differentiated instruction, i.e. adapting to the learn... Read more
Grammar, Reading, Writing, English, Elementary (K-6th)
View Tutor
Terri M.
Lynnwood WA. 98087
Hello students! My name is Terri and I've been helping students just like you improve their English language skills for over 7 years. I have a TESOL certification and have worked mainly in Japan. I can tutor you for EIKEN or TOEIC test preparation, as well as general English conversation, grammar, writing, or even cross-cultural communications. For business students, I can assist with business terminology, conversation, and business writing. For TOEIC students, I can help you prepare for t... Read more
Reading, Writing, English, ESL/ESOL, SAT Reading, SAT Writing, TOEFL, ACT Reading, ACT English
Kristen H.
Lynn MA. 01902
I am in my second year of teaching at a local Middle School. I teach 6th grade science and 7th grade STEM. I am a licensed teacher in elementary education grades 1-6 and general science grades 5-8. I am also currently working on my masters in special education at Salem State University. Although science is my passion I would be happy to tutor in any subject. I love working one on one with students so they can receive that specialized attention that they need to be successful. The key to te... Read more
Reading, Writing, Elementary Math, Elementary Science
Ashley E.
Lynnwood WA. 98036
I love children and youth. I have worked with all ages in nonprofit organizations and tutoring programs. You cannot imagine what a joy it is to see a child's face light up with pride when they start to understand a concept! I have several years experience as a reading and writing tutor. My second favorite subject is math. I would love to tutor both with the main emphasis in writing. I have experience working with a 13-year-old girl with severe Autism as well as with other children with spe... Read more
Study Skills, Writing, Elementary Math, Handwriting
View Tutor
Megumi O.
Lynnwood WA. 98036
Hello! I'm a native Japanese speaker who has experience in teaching languages for over 10 years. My experience includes teaching English to Japanese speakers in language schools and in corporations as part of employee training, and tutoring Japanese to non-native speakers. I have passed Japanese Language Teaching Competency Test. I have a bachelor's degree in English literature. Over the years I have seen my students improve their language skills and achieve their goals, which is what I m... Read more
Japanese

Enjoy All The Benefits
You don't pay your first hour unless you find it a good fit.
Only pay for the time you need.
No subscriptions or upfront payments.
Find Tutors Near You