Best Lutz Tutors
Found 15 Lutz Tutors near me: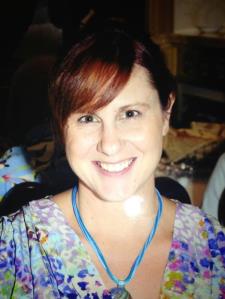 View Tutor
I love learning and helping students develop a life long love for learning. As a middle and high school science and math teacher for the past 14 years, I have helped hundreds of students overcome a dislike of math and science. I believe that if students can begin to gain confidence in their skills and see improvement, it can make a difference in their attitudes towards school. The best part of my job as a teacher was seeing kids who once struggled overcome their fear and anxiety and realize ... Read more
Algebra 1, Algebra 2, Biology, Chemistry, Geometry, Prealgebra, Precalculus, Anatomy, Physiology, SAT Math, GED, Physical Science, ASVAB, ACT Math, Regents
Richard Y.
Lutz FL. 33559
My name is Rich and I am a native English speaker. I am fluent in Spanish and am a current ESL volunteer tutor with Hillsborough Literacy Council. In addition to ESL tutor training I received through the Hillsborough Literacy Council I am currently enrolled in I am currently enrolled in Arizona State University's Teaching English to Speakers of Other Languages (TESOL) certification program. I have a Master's in International Relations and have spent over ten years living abroad. In addition t... Read more
ESL/ESOL
View Tutor
Hello! My name is Serene. I graduated summa cum laude with a Bachelor?s degree in Psychology and Criminology, as well as my Master?s degree in Rehabilitation and Mental Health Counseling. I also have my certification as a College Level I Tutor. I have always been passionate about tutoring and helping students succeed from volunteering as a tutor in high school to working as a tutor throughout college. School can be challenging, and we all need a little help, sometimes. I love being able to in... Read more
Algebra 1, American History, Vocabulary, Grammar, Study Skills, Geography, English, Government & Politics, Psychology, World History, Proofreading, Social Studies, Spelling, Elementary Science, Handwriting, Career Development
Claudia D.
Lutz FL. 33558
I am an Assistant Teacher for an elementary school in Hillsborough County. While my degree is in Applied Physiology and Kinesiolgy, specializing in Exercise Physiology, I have always been passionate about education. As a child, I was never without a book in my hands and would even drag my mother to the bookstore to purchase educational workbooks to do for fun. I have always enjoyed learning and sharing my knowledge with others. I spent my early childhood in Ecuador and grew up in a bil... Read more
Spanish
Kathleen E.
Lutz FL. 33559
I am person who loves language. I know there are some other people out there like me who would like to improve their skills. I also know that language learning, speaking, and writing is not everyone's forte. I have been a high school teacher of Spanish for 9 years. I like to find alternative ways for student to learn Spanish according to their learning styles. I have taught from Novice Spanish all the up to level 4 Spanish. I have a lot of experience with honors students, special education st... Read more
Spanish, Writing, ESL/ESOL, Proofreading
Michael H.
Lutz FL. 33549
I am highly qualified, licensed, and a seasoned veteran teacher. With over nine years of experience of teaching and tutoring in various subjects of the Social Sciences --including History and Political Science at both the secondary and post-secondary levels-I have had the opportunity to teach in a variety of educational settings making it easy to adapt to new situations. In my teaching career, I have found that learning needs to be creative to hold interest so I incorporate many different ... Read more
American History, Geography, World History
Hello! I have been tutoring children for the last 5 years. I have tutored children from PreK- 3rd grade in math and reading. I am a certified teacher and have taught second grade. This upcoming school year, I will teach kindergarten. I have also worked as a reading interventionist. I love math and have a passion for helping those who struggle in math. I am fluent in English and Spanish. Spanish was my first language and I have many ESOL level one students. If you have any questio... Read more
Vocabulary, Spanish, Elementary Math
Kimberly M.
Lutz FL. 33558
I am an experienced, certified teacher. While looking for a full time position in the Columbus area, I have been tutoring. I enjoy working with the children and didn't want to give that up while looking for a position. I am an elementary school teacher with endorsements in TESOL and working towards my endorsement in Gifted Education. I have also been tutoring for many years in Florida and this year here in Ohio. I am able to tutor kindergarten - 6th grade for remedial assistance, extra hel... Read more
Vocabulary, Grammar, Reading, Elementary Math, Elementary Science
JesIsrael A.
Lutz FL. 33558
I'm 24 years old and was born and raised in Tampa, Florida. Before my start in college I was homeschooled by my parents until I started high school. It was then that I enrolled into Hillsborough Virtual School where I participated in the inaugural graduation ceremony. I am looking to gain experience tutoring while I pursue my studies. Currently I do not have any experience tutoring or teaching, but I see this as a stepping stone to a bright future. I am hope to achieve my Ph.D in History i... Read more
European History, World History, Spelling, Microsoft Windows
Hello, I have been tutoring middle school and high school students and focusing on engaging them in health care and science professions while enhancing their academics, writing and speaking since 2005. I have a Bachelor's of Science degree in Microbiology from the University of Ife, Nigeria, and a masters? degree in Clinical Pathology from The University of Sheffield Medial School, Sheffield, England. Let me help you or your child with my intense, interactive, comprehensive, science en... Read more
Biology, Microbiology

Enjoy All The Benefits
You don't pay your first hour unless you find it a good fit.
Only pay for the time you need.
No subscriptions or upfront payments.
Find Tutors Near You