Best Loma Linda Tutors
Found 10 Loma Linda Tutors near me: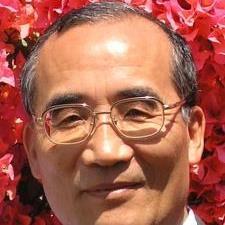 View Tutor
Seiji M.
Loma Linda CA. 92354
I have been teaching statistics for both adults and youths for over twenty years. My method is intuitive for easy grasp of the concepts of each topic. I believe a theory can be learned more intuitively by a beginner or a student who has difficulty with statistics. Also I try to use several examples for introducing a concept so that a student can see the problem from different angles. I take a step-by-step approach especially on a difficult topic in organized manner. I describe myself with a f... Read more
General Computer, Statistics, SPSS
View Tutor
Gary A.
Loma Linda CA. 92354
I am retired from a County government position and am looking to assist individuals in meeting their educational goals through tutoring. I did well in school and would like to share what I have learned with others. I graduated high school as a salutatorian. I attended Harvard College and graduated with a major in history. My graduate degree is a Master's in Public Administration from CA State University, Fullerton. I earned a secondary teaching credential in Social Science from CA State... Read more
American History, Reading, Writing, Government & Politics, Proofreading, Spelling, Elementary Math, Study Skills, Social Studies
Reham H.
Loma Linda CA. 92354
I recently earned my doctoral degree in Nutrition from School of Public Health at Loma Linda University. My master's degree was issued by California State University of Northridge in Nutrition and Dietetics. My undergraduate degree was obtained in Saudi Arabia with a major of Nutrition and Food Science. I am also the owner and founder of a Nutritional Center, a mobile in-home meal preparation service that promotes healthy eating habits. My goal is to inspire others to be the best version ... Read more
Nutrition
Sereena S.
Loma Linda CA. 92354
Hi. I was an English teacher for 6 years before I got married. My life changed completely after the arrival of my children. I have tutored kids and understand the importance of the extra help needed by students who want to achieve more. All the children I've taught are now doctors, teachers, entrepreneurs, lawyers or journalists. There is a certain satisfaction in knowing your students have achieved so much in life and remember you fondly. I feel pride in the fact I've played an important ... Read more
Vocabulary, Grammar, Reading, Literature, Handwriting
View Tutor
Kevin H.
Loma Linda CA. 92354
Hello, there! My name is Kevin and I am currently a medical student, a couple months away from becoming a full-blown physician! I love tutoring and teaching and have experience teaching peers and children. I will work hard to teach you in ways that you learn best. I treat all students as individuals and understand that people learn differently. I will put in a lot of time and effort to make sure you reach your goals in the subject. In high school, I scored well on all high school math tests:... Read more
Algebra 1, Algebra 2, Geometry, Prealgebra, Precalculus, Trigonometry, SAT Math, ACT Math, Elementary Math
Constance R.
Loma Linda CA. 92354
I have 40 years of experience in education. I have a valid California Teaching Credential. My academic credentials include an undergraduate degree in social science, a Master's degree in Education, and a doctorate degree in curriculum and change process. I taught for 31 years at schools in Germany for children of American military personal. In addition to teaching, I was a school administrator and an educational technologist. Currently I teach online for the University of Phoenix (UOPX). I su... Read more
Vocabulary, Microsoft Word, Microsoft PowerPoint, Geography, World History, Spelling
Ricky C.
Loma Linda CA. 92354
Hi there! Ricky here! You?re probably wondering who is this guy, ya? Well, I am currently in School of Business getting my Masters and will be finishing medical school in July. A little more about me: I graduated summa cum laude with a Bachelor?s degree in Human Biology from Kettering College--yes, in Ohio, the land of corn. I am an avid fan of learning and continuously try to get a hold of books to read from a variety of topics. My appreciation for education originated from my par... Read more
Prealgebra, Reading, Spanish, Psychology, Anatomy, Physiology, Elementary Math
Francisco G.
Loma Linda CA. 92350
Hello fellow Scholars! I am currently an English tutor and a student at Crafton Hills College. My majors are Political Science and Spanish. As of right now, I have obtained 20 units towards my degrees and am currently enrolled in 15 units. As someone who has found a way to write eloquent and informative essays at the collegiate level, I find it fitting to tutor other students on the skills I have developed. I know that my skills can help any student excel in both English 101 and English 102. ... Read more
English
View Tutor
Uneeb Q.
Loma Linda CA. 92354
I received my MD at Uniformed Services University as an active duty officer in 2018. I was also honored to be awarded the Presidential Unit Citation for a Corps Deployment to Monrovia, Liberia to treat Ebola patients in 2015. I am currently a resident training for head and neck surgery. I have just returned from several years of travel and work at military health facilities to resume tutoring. In college I have tutored for undergraduate courses and have been a teaching assistant in introdu... Read more
Algebra 1, Algebra 2, Biology, Calculus, Chemistry, Vocabulary, Grammar, Microsoft Excel, General Computer, Geometry, Microsoft Word, Physics, Microsoft PowerPoint, Prealgebra, Precalculus, Reading
View Tutor
Polly N.
Loma Linda CA. 92354
Growing up asking for help or tutoring from teachers was kinda of intimidating for me. I found it easier and less intimidating when it was someone around my age group. I recently graduated with a Chemistry BS Degree at California State University of Long Beach. Throughout my school years, my colleagues and classmates always told me that I was great at explaining the problem in a simpler way for them to understand, and that I should try and become a tutor. Well, here I am! Ready to help studen... Read more
Algebra 1, Algebra 2, Biology, Calculus, Chemistry, Geometry, Prealgebra, Precalculus, Trigonometry, SAT Math, Physical Science, ACT Math, ACT Science, Elementary Math, Elementary Science

Enjoy All The Benefits
You don't pay your first hour unless you find it a good fit.
Only pay for the time you need.
No subscriptions or upfront payments.
Find Tutors Near You