Best Logan Tutors
Found 19 Logan Tutors near me:
View Tutor
Anetta F.
Loganville GA. 30052
I'm happy to be here and proud to serve! My entire adult life has been invested in early childhood education. I truly can't see myself doing anything different in life. I've worked most of my years in the Hamilton County School District as a Teacher in grades 2, 3, and 5, Assistant Principal and Principal. I didn't look at this as work, because it's my passion to have a leading role in helping our youth of today to become leaders of tomorrow. I would describe myself as dedicated, patient, a... Read more
Grammar, Reading, Elementary Math
View Tutor
My name is Sarah H., and I from the small town of Perry, UT. I am currently attending Utah State University with a major in Communication Disorders and Deaf Education. I hope to go on and get a Master's degree in Speech Language Pathology. During my college career I have learned how important it is to have educators who care about their students and who are willing to provide what they need. I have experience tutoring students in English as a second language, as well as teaching piano for ... Read more
Spanish, English, ESL/ESOL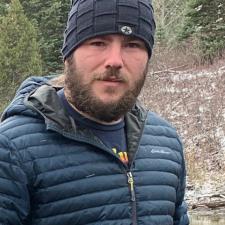 View Tutor
Taylor D.
Logan UT. 84322
Hello! My name is Taylor and I'm a second-year Ph.D. student in Organic Chemistry at Utah State University. I decided to pursue my doctorate after graduating with a Bachelor's in Biochemistry due to my love for organic chemistry research. I'm the product of truly caring professors who chose to pursue careers in academia to exclusively teach, instead of focusing mainly on research. What that provided for me were professors who had a full-time focus on teaching, tutoring, and mentoring. This ha... Read more
Chemistry, Organic Chemistry
View Tutor
Recaldo F.
Loganville GA. 30052
I believe that Math is one of the easier subjects and if taught correctly and the student and the parent understand that the work has to be put in, great things can be achieved. As a tutor I focus on making math problems fun, for the simple reason that you want to keep the student interested and at the same time focus. I also like to relate math problems to everyday situations (miles driven, taxes, eating, drinking water or juice, etc). Also, I communicate to students the importance of a st... Read more
Algebra 1, Prealgebra, Elementary Math, Elementary (K-6th)
LILLIE M.
Loganville GA. 30052
I have 8 years experience in the field of training and development. My most recent area of training has been English language (ESL) training. I have worked in a company environment training employees who have English as a second language. My training style is conversational with a focus on current events, family and life styles. An initial assessment is given to determine each participant's proficiency level. My participants receive the opportunity to speak, read and write in conversatio... Read more
Reading
View Tutor
Joshua M.
Loganville GA. 30052
Hello! I am a recent Master?s student from San Diego State University, with a BA from UC Irvine. I studied and pursued degrees in both US (BA) and World (MA) histories with minors in Political Science and Creative writing. I have journeyed for roughly ten years as a tutor and even obtained more recent experience as an educator at the university level. I have primarily taught in the fields of history and writing, but have experience in a wide array of disciplines and levels. I have educated st... Read more
Algebra 1, American History, European History, Prealgebra, Reading, Spanish, Writing, English, Literature, World History, Proofreading, GED, SAT Reading, TOEFL, SSAT, Social Studies
Howard W.
Loganville GA. 30052
I'm Howard! I graduated from Albany State University with a B.S. in Mathematics. Mathematics has been one of my strong subjects since high school. I was on the accelerated track and I took A.P. calculus. I chose to dive deeper into the field and became a math major in college. I received numerous awards for my academic achievements (departmental honors and Dean's List) along with participating in two summer research internships at the University of California- Irvine. I have an interest in pu... Read more
Algebra 1, Algebra 2, Precalculus, Trigonometry
Matthew S.
Logan UT. 84321
As a whole, education is what I enjoy most. I teach at Utah State University for a living. I love helping people learn more about the things I love doing. I love to speak Spanish and I love the Theatre. As far as the Spanish goes I have lived in Honduras where I learned to speak Spanish. Often I would receive comments that I could speak better than the locals because I knew the rules of grammar. It wasn't that I was making that my goal, I just didn't want to sound bad when speak... Read more
Spanish, Theater
Heather Y.
Loganville GA. 30052
I have over 20 years in the education business. I taught high school Spanish for 12 years along with ESOL and journalism. Currently I am a school leader and have been for a decade. I grew up in Miami and studied in Spain as part of my education. I hold a doctorate in educational leadership. I truly enjoy teaching people how to do new things and expanding their thinking. I have a passion to help people learn to communicate clearly and appropriately in English. I love the challenge of ... Read more
Spanish, Writing, English, ESL/ESOL, Proofreading
Amanda D.
Loganville GA. 30052
I have a degree in Middle Grades Education with concentration areas in Language Arts and Reading. I have been working as a special education teacher for the past 4 years and have worked in various grades including: 2nd, 3rd, 4th, and 5th grades. I have also worked with 6th, 7th, and 8th grades. I am enthusiastic and love to see students learn. I use various types of learning techniques from written to oral and visual. Technology is a great way to get students interested in learning. ... Read more
Vocabulary, Grammar, Reading, Writing, Literature, Spelling

Enjoy All The Benefits
You don't pay your first hour unless you find it a good fit.
Only pay for the time you need.
No subscriptions or upfront payments.
Find Tutors Near You