Best Little Rock Tutors
Found 22 Little Rock Tutors near me:
View Tutor
Courtney B.
North Little Rock AR. 72117
I have experience as a teacher in all subjects at the junior high level and Algebra 1 and 2, Pre-Algebra, Advanced Mathematics, Biology, Chemistry, and Physical Science at the high school level. Not only have I had experiences teaching these subjects, I have also tutored students in all grades in many different subjects. I earned my B.S. in Biology and a minor in Chemistry from Geneva College and have earned my Master's in Secondary Education from Liberty University.... Read more
Algebra 1, Algebra 2, Biology, Geometry, Microsoft Word, Prealgebra, Precalculus, Reading, Trigonometry, English, ESL/ESOL, Anatomy, SAT Math, Literature, GRE, GED
View Tutor
A. T. B.
North Little Rock AR. 72114
Both my bachelor's and master's degrees in physics included many math courses. I started majoring in chemistry before switching to physics at Hendrix. Except for 6 years helping the Corps of Engineers with their first microcomputers, I've been a classroom teacher/tutor since I finished college. Even at the Corps, I was teaching employees how to best utilize their new computers. I love teaching! The Socratic method is my favorite. That means I ask a lot of questions. ... Read more
Algebra 1, Algebra 2, Chemistry, General Computer, Geometry, Physics, Precalculus, Trigonometry, Physical Science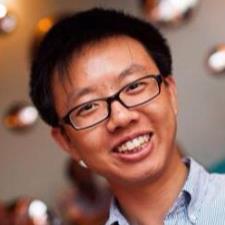 View Tutor
Aaron H.
Little Rock AR. 72212
I graduated from University of Arkansas at Little Rock with my B.S. in System Engineering and Minor in Mathematics. I received my M.S. in Management Information System as well. I'm currently working as Data integration Manager at a private Marketing firm in Downtown Little Rock. I have been tutoring for 3 and half years now, I've successfully tutored number of students with their ACT math, helped improved their score to be where they wanted. I always evaluate my students at the first ... Read more
Algebra 1, Algebra 2, Calculus, Precalculus, Trigonometry, SAT Math, ACT Math
Lakeisha F.
Little Rock AR. 72211
I am in graduate school working to obtain my doctoral degree as a family nurse practitioner. I am a clinical instructor in Arkansas and I have experience tutoring fundamentals, peds, OB, and critical care. I have also tutored students who successfully passed the NCLEX. I have a BSN and in May of 2020, I will have my DNP, FNP I did extremely well on the NCLEX And I have studied the nclex material extensively. If you?re having trouble understanding concepts or problems with test taki... Read more
Nursing, NCLEX
View Tutor
Patricia P.
Little Rock AR. 72212
I am the mother of a Penn State Architectural Engineering graduate who is now working in the DC area. I was born in the Midwest and received my Bachelors degree in Microbiology from the University of Kansas. I have worked in medical research for over 30 years, and most of these thirty years were spent training students in the lab. I currently supervise two post-docs. I feel that I have good communication and teaching skills. I have published in science journals and can assist with your m... Read more
Proofreading
View Tutor
Kiara F.
Little Rock AR. 72205
I have served as a tutor for elementary, middle school, and high school students in mainly the areas of math and science. I have also helped my peers throughout my matriculation through high school and college. I am graduated with a BS in Chemistry with a minor in Math and graduated with an MS in Biological Sciences. After working for a few years, I decided to go back to school in pursuit of a Doctor of Pharmacy. I am looking forward to helping young students become excited about science and ... Read more
Algebra 1, Algebra 2, Biology, Chemistry, Grammar, Microsoft Excel, Geometry, Microsoft Word, Microsoft PowerPoint, Prealgebra, Precalculus, Trigonometry, Anatomy, GRE, Proofreading, Physical Science View Tutor
Everett R.
Little Rock AR. 72211
Hey everyone, I'm Everett. I love helping people make sense out of complicated problems. If you're struggling with basic concepts in math, I'm sure I can help you. I've taught and tutored college algebra and got my master's in math. I've also worked with students from middle school to college. I'll meet at your level of understanding and teach you step by step so you can independently solve problems. ... Read more
Algebra 1, Algebra 2, Precalculus, GRE, Physical Science, Probability, Chinese
Laura H.
Little Rock AR. 72223
I have previously worked at a learning center (as a page/assistant) and as an independent contractor for A+ Education and Training (working with small groups of Kindergarten students in Bellevue). I also volunteered for a Big Buddy program working with a 1st grade student one-on-one weekly. Additionally, I worked as a Teaching Assistant this past semester, actually teaching at a Nashville university. My areas of interest/expertise are: history, religion, French (beginners), music history and ... Read more
American History, Vocabulary, Grammar, Reading, Geography, English, Literature, Proofreading, SAT Writing, ACT English
Cathi C.
Little Rock AR. 72223
I am someone who enjoys reading. I can't imagine what life would be like if reading were a struggle or a dislike. Reading is something we all need in our daily lives. It is always a pleasure to see someone become a better and happy reader. You shouldn't have to struggle to read. My primary training is as a speech pathologist. I have been a practicing speech pathologist since 1985. I have done reading groups with elementary age students. However, I prefer working with one student at ... Read more
Reading, Spelling, Phonics
Robyn N.
Little Rock AR. 72207
I have 7 years of classroom teaching experience. Currently, I am a certified 6th grade language arts teacher in the Little Rock School District. Prior to that, I was a 5th grade classroom teacher. Working with small groups or helping students individually is a dream! I've tutored students in my home, and I provide assistance to my students at lunch or after school. I work extremely hard planning my instruction. My goal is to create engaging, rigorous lessons. Also, I like to incorporate g... Read more
American History, Vocabulary, Grammar, Reading, Writing, English, Literature, GED, Elementary (K-6th)

Enjoy All The Benefits
You don't pay your first hour unless you find it a good fit.
Only pay for the time you need.
No subscriptions or upfront payments.
Find Tutors Near You