Best Gainesville Tutors
Found 130 Gainesville Tutors near me:
View Tutor
Kathy N.
Gainesville FL. 32606
My Bachelor of Arts degree from F.A.U. is in Elementary Education. I've attended graduate courses through the years to remain current. My certifications have included, Reading and Math K-12, Elementary K-6, with work in special education. Working over 20 years in the Florida school system in Broward, Brevard, Palm Beach, and Alachua counties, has given me rich and varied experiences. My full-time teaching has included 2nd, 3rd, and 4th grades, 6th-grade reading, and 7th and 8th grade rem... Read more
Vocabulary, Grammar, Reading, Writing, English, Spelling, Elementary Math, Elementary (K-6th), Phonics, Handwriting, Common Core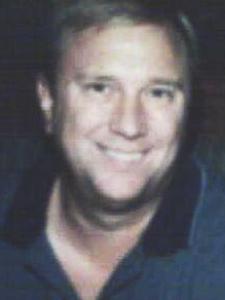 View Tutor
Tom L.
Gainesville GA. 30504
In addition to decades of business experience, I have over 20 years of experience teaching, tutoring, and coaching students from age 5 to adults primarily in the subjects of Math (including Algebra, Geometry, Trigonometry, and Statistics among others) and SAT/ACT test prep. I am currently a college Math instructor, and I am a former member of MENSA and a published author, including a recent book published on advanced test taking techniques for the SAT and ACT. I have tutored and coached bas... Read more
Algebra 1, Algebra 2, Geometry, Precalculus, Trigonometry, SAT Math, GED, SAT Reading, SAT Writing, ACT Reading, ACT English, ACT Math, Business View Tutor
Bill S.
Gainesville FL. 32605
I have been an elementary and middle school teacher for 39 years. I grew up in New York City and taught for 13 years at the Fleming School in Manhattan. I moved to Gainesville, Florida in 1992 and have been employed at a developmental research school in Gainesville since then. I have taught 3rd, 4th, 5th, and 6th grades there in the time I have worked there. I established a mathematics enrichment class called FUNctional Mathematics while there for students in grades 1 - 7 which meets weekly ... Read more
Prealgebra, Writing, English, Elementary Math, Elementary (K-6th)
View Tutor
Patricia B.
Gainesville GA. 30504
I'm a Learning Specialist for primary aged students with extensive skills in teaching students who learn differently. I have Level 5 certification in Learning Disabilities, Early Childhood Education, Special Education, P-5. and am skilled in using many multi-sensory approaches to meet individual children's needs. I have a proven track record of success with struggling students in reading, organization, math, and language arts. My rates vary according to the needs of the students and may rang... Read more
Vocabulary, Grammar, Reading, English, Elementary (K-6th), Phonics, Study Skills, Special Needs, ADHD, Autism Spectrum Disorder (ASD), Dyslexia
View Tutor
Andres Z.
Gainesville FL. 32608
I'm a graduate student at the University of Florida pursuing my PhD in mathematics with many years of experience tutoring and participating in math competitions. I recently graduated from UF with my BSc in Mathematics and am currently a calculus TA for the math department. I love teaching and can help with just about any undergraduate level math class, up to and including calculus, differential equations, sets and logic, linear algebra, abstract algebra, discrete math, and analysis.... Read more
Algebra 1, Algebra 2, Calculus, Prealgebra, Precalculus, Trigonometry, SAT Math
View Tutor
Ashliegh A.
Gainesville FL. 32608
I started tutoring organic chemistry when I became a supplemental instruction (SI) leader at FAU in Fall of 2016. I became passionate about tutoring orgo because I, myself, failed the class on my first attempt. When I retook it a year later, I passed orgo I, II, and the lab with A's. As a CRLA-certified tutor, I've currently helped over a thousand others with similar struggles. In those 2 years of group tutoring experiences, I have worked with various professors and honed my organic chemi... Read more
Biology, Organic Chemistry
View Tutor
Michael R.
Gainesville FL. 32607
I not only have a love of teaching but a general thirst for knowledge. I was the student in undergraduate who wanted to take as many classes as I could. My first love is biology, and with that comes the general fascination with life. I believe learning is a constant process, and I not only seek to assist students in their learning endeavors but learn something about my teaching skills in the process. Everyone learns differently and at their own pace. Therefore, it's my job to facilitate the l... Read more
Algebra 1, Biology, Calculus, Prealgebra, Precalculus, Finance, Microbiology, Managerial Accounting, Financial Accounting
View Tutor
Rachel M.
Gainesville FL. 32609
I am a FL certified instructor (English 6-12) with well over 10 years of classroom experience, who has earned Teacher of the Year distinction. I possess reading endorsement, TESOL/TOEFL certification, and ESOL endorsement. With experience teaching in both physical and virtual environments, I have taught English and reading courses from the remedial levels through Advanced Placement. I have also worked as a credit retrieval and adult ed. instructor, as well as advisor for varied creative wr... Read more
Algebra 1, Algebra 2, Vocabulary, General Computer, Microsoft Word, Prealgebra, Reading, Spanish, Writing, English, ESL/ESOL, Psychology, SAT Math, Literature, Proofreading, GED
View Tutor
Jose C.
Gainesville FL. 32608
First of all, I'd like to say that I love math and it gives a great satisfaction to help other students to succeed with the subject. I'm currently enrolled at Miami Dade College and I'm almost done with my A.A in Electrical Engineering. I'm studying to be an engineering and hopefully in the spring semester 2018 I'll be transferring to Georgia Tech University to pursue my dream. When it comes to my personality I love being talkative and inspirational in order to transmit confidence to my stude... Read more
Algebra 1, Algebra 2, Prealgebra, Precalculus, Spanish, Trigonometry, Elementary Math
View Tutor
Bruce H.
Gainesville FL. 32609
Recently I have been in graduate school and/or teaching at Clark Atlanta University and the University of Florida. During this time I have tutored, TA-ed, and have been an instructor and adjunct lecturer. Most of my experience has been teaching mathematics to college students. However I have taught English as a second language, GED classes for all 4 of the subjects, ACT/SAT prep to students of all ages and backgrounds, in a variety of environments. I have tutored mathematics for the past 10+ ... Read more
Algebra 1, Algebra 2, Calculus, Geometry, Prealgebra, Precalculus, Trigonometry, Statistics, Probability, Elementary Math, Discrete Math, Logic

Enjoy All The Benefits
You don't pay your first hour unless you find it a good fit.
Only pay for the time you need.
No subscriptions or upfront payments.
Find Tutors Near You