Best Elmwood Tutors
Found 10 Elmwood Tutors near me:
View Tutor
Robert P.
Elmwood Park NJ. 07407
If you're struggling with the CPA, ohhhhhhhhhhh do I understand your pain. Passing all 4 parts of the CPA exam in an 8-week window myself, I learned and acquired certain study and test-taking strategies that allowed me to pass the exams. I share these strategies during our tutoring sessions, which include... - mental organization of the tremendous amount of material - to memorize or really understand specific subject matter - effective use of your time - reading/understanding questions th... Read more
Managerial Accounting, Financial Accounting, Tax Accounting
Natosha W.
Elmwood Park IL. 60707
Hi, I am a certified public school teacher. I have a Masters in Business Administration and Elementary Education. I have experience teaching English Language Arts and Math to students in grades K-12. I have worked with students with a variety of learning needs and have been recognized for my creativity within the classroom. I believe all students are able to excel, but learning must be fun. I create my lessons to meet the needs of my students. I provide the tools and resources my students ... Read more
Vocabulary, Reading, Elementary Math, Elementary (K-6th), Common Core
View Tutor
Alex C.
Elmwood IL. 61529
I have taught full-time in a high school setting for the past three years. I teach Biology to all freshmen at the school. I also teach Anatomy and Physiology and Earth Science to the upperclassmen. I greatly enjoy what I get to do every day. I am able to interact and help so many young minds on a daily basis. I am married with four children. My children have given me a deeper understanding of the learning process. Throughout these first few years of their lives, I have watched them unl... Read more
Algebra 1, Algebra 2, Biology, Chemistry, Geometry, Prealgebra, Precalculus, GED, Physical Science, Elementary Math, Elementary Science
Julie B.
Elmwood Park IL. 60707
I'm a certified teacher, able to teach grades K-9. I also have a concentration in Language Arts, so I can teach middle school and high school English. I attended Loyola University Chicago, and achieved a GPA of 3.68. I received straight A's from my Sophomore year on. I'm an excellent writer, and I also excel at math and science. I have a calm, patient demeanor -- I'm accustomed to working with small children. Everyone learns differently, so I use a variety of teaching methods -- if my... Read more
Vocabulary, Grammar, Reading, Spelling, Elementary Math, Elementary (K-6th)
Clara W.
Elmwood Park IL. 60707
Hello, I am a reading specialist who teaches students from first to 8th grades. My love of teaching comes from a lifelong love of learning. I have been teaching for over twenty years and I am a master teacher. I come from a long line of teachers. My grandmother and mother were also teachers. I specialize in teaching 1-8 reading and language arts as well as first through 6th grade math. I am basically available to teach every day from 9:00 am to 9:00 pm. My base rate is 90.00/hou... Read more
Reading, English
View Tutor
Mais S.
Elmwood Park IL. 60707
I?was born and raised in Palestine, and moved to the United States approximately five years ago. I majored in English Literature Linguistics and Translations in college at my homeland. After I earned my degree I worked as a UN interpreter and personal tutor for foreign employees from all over the world prior to my arrival to the United States. I have been tutoring Arabic for over eight years, and while living here I have been tutoring as a freelancer. I also took on positions as an interprete... Read more
English
View Tutor
Gerry B.
Elmwood Park NJ. 07407
My degree is a B.S.B.A. with a major in Computers. My initial experience as an instructor was with Chubb Computer Services in Parsippany where I taught their TopGun program, including three computer programming languages. Since then my experience in instructing consisted of corporate training, Passaic Community College, Eastwick College and Bergen Community College as well as, adult schools, GED and substitute teaching. I have been teaching, instructing and educating in these areas for 20 y... Read more
Algebra 1, Microsoft Excel, Microsoft Word, Microsoft PowerPoint, GED, COBOL, Computer Science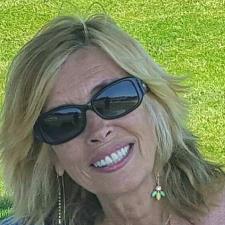 View Tutor
Jackie D.
Elmwood Park IL. 60707
I was born and raised in Tuscany, so Italian was my first language. I am perfectly bi-lingual and have taught English to Italians, and have been teaching and tutoring Italian both privately and for business for many years in the Chicagoland area. I have tutored High School children, adults, people traveling to Italy for pleasure or business, and have interpreted and translated professionally. I LOVE Italy and the language, so my enthusiasm for teaching this magnificent language shines throug... Read more
Italian
View Tutor
Nyarai P.
Elmwood Park IL. 60707
Hello! I'm Nyarai and have extensive background tutoring students in a variety of subjects. I have a sincere love for learning and teaching others. I am patient, creative in exploring ways to learn students learn. I'm eager to see students succeed and at the same time have a good sense of humor. I look forward to working with you soon! Please do not hesitate to contact me. I'd love to help you reach your academic and career goals. Talk soon!... Read more
Biology, Vocabulary, Microsoft Excel, General Computer, Microsoft Word, Microsoft PowerPoint, Reading, Writing, English, Anatomy, Proofreading, TOEFL, Study Skills, ESL/ESOL, Business, Career Development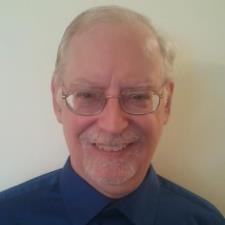 View Tutor
Paul J.
Elmwood Park NJ. 07407
I graduated Montclair State University with a B.A. in Speech and Theater and an M.A. in Social Sciences. I have been a successful teacher for the last 15 years teaching various subjects (primarily Language Arts and Social Studies) to elementary and middle school students. While these subjects are my specialties I have no problem teaching elementary school math as well. To me tutoring is very rewarding when I can tell that I have helped my students gain a greater grasp of any material wi... Read more
American History, Vocabulary, Grammar, European History, Reading, Writing, Geography, English, ESL/ESOL, Government & Politics, Literature, World History, Proofreading, SAT Writing, Social Studies, Spelling

Enjoy All The Benefits
You don't pay your first hour unless you find it a good fit.
Only pay for the time you need.
No subscriptions or upfront payments.
Find Tutors Near You