Best Elkins Park Tutors
Found 5 Elkins Park Tutors near me:
View Tutor
George S.
Elkins Park PA. 19027
I have two teaching degrees (one in elementary education, the other in secondary education), a year of elementary classroom experience, and several years of experience in adult education. I recently retired from a long career in government service, in which I distinguished myself by developing computer applications and in training others to use those and commercial software (e.g.: Microsoft Word). During my 32 year career with the Pennsylvania Department of Corrections, I used Outlook to ... Read more
American History, Grammar, European History, General Computer, Microsoft Word, Writing, Geography, English, Government & Politics, World History, Elementary Science, Microsoft Outlook, Microsoft Windows, Criminal Justice, Social Studies View Tutor
Larry M.
Elkins Park PA. 19027
Two teaching areas are listed below; these are math instructions and tennis lessons. Specifically, I am an experienced former math teacher with more than 15 years of proven success for Elementary, Middle & High School students. In addition, I am a former National Tennis Player with certification in officiating/umpiring professional tennis. I have umpired at numerous professional tournaments including USOPEN, Olympics, Davis and Fed Cups. I specialize in beginning to intermediate tennis ins... Read more
Algebra 1, Geometry
View Tutor
Patsy G.
Elkins Park PA. 19027
I am certified in Spanish K-12, and have been teaching at Elkins Park Middle School in the Cheltenham School District for 11 years. I have also been tutoring for the same amount of time. I adore helping each student find his/her particular learning style, and have been quite successful in making our sessions fun and productive. I work with students in all levels of Spanish, from elementary to college. In addition to tutoring Spanish, I also work with students of all levels to improve writing,... Read more
Vocabulary, Grammar, General Computer, Reading, Spanish, Writing, English, ESL/ESOL, Proofreading, SAT Reading, SAT Writing, PSAT, SSAT, Spelling, Elementary Math, Elementary (K-6th)
View Tutor
Moises E.
Elkins Park PA. 19027
Hello, my name is Moises and I love teaching and tutoring Spanish to students from different backgrounds. My first experience tutoring students was as a volunteer at the high school where I attended. I worked there for one summer helping students in improving their writing assignments as well as helping them to revise their homework and classwork. I also worked as a student peer mentor at the college where I obtained my baccalaureate degree. Working as a mentor helped me develop listening ... Read more
Spanish, ESL/ESOL, World History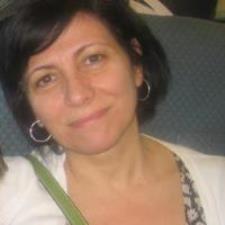 View Tutor
Anna Maria L.
Elkins Park PA. 19027
I'm Italian! I am a mother of 2 beautiful children. I would love to pass on my knowledge and passion for the language and the sciences. I have a master's degree in Biology and worked at the University of Pennsylvania in the research field. I tutored students in Biochemistry and Molecular Biology. I have experience working with students of all ages. I enjoy helping others learn. My passion for tutoring comes from working with students and professionals during my academic career. If ... Read more
Italian

Enjoy All The Benefits
You don't pay your first hour unless you find it a good fit.
Only pay for the time you need.
No subscriptions or upfront payments.
Find Tutors Near You