Best Elkin Tutors
Found 10 Elkin Tutors near me:
George S.
Elkins Park PA. 19027
I have two teaching degrees (one in elementary education, the other in secondary education), a year of elementary classroom experience, and several years of experience in adult education. I recently retired from a long career in government service, in which I distinguished myself by developing computer applications and in training others to use those and commercial software (e.g.: Microsoft Word). During my 32 year career with the Pennsylvania Department of Corrections, I used Outlook to ... Read more
American History, Grammar, European History, General Computer, Microsoft Word, Writing, Geography, English, Government & Politics, World History, Elementary Science, Microsoft Outlook, Microsoft Windows, Criminal Justice, Social Studies
View Tutor
Cornelia T.
Elkins WV. 26241
I am a former Texas credentialed 5th grade teacher as well as a CA credentialed counselor. I have taught 5th graders for 5 years in Texas and then continued in my career as a school counselor for 30+years. I possess a WV Teaching Certificate as well as a Counseling Certificate. I enjoy substitute teaching in the schools, all levels from Kindergarten to High School. Additionally, I began an Elkins Writing Group that meets on a monthly basis. I enjoy reading, writing, as well as inspirin... Read more
Vocabulary, Grammar, Microsoft Word, Reading, Spanish, Writing, ESL/ESOL, Proofreading, Spelling, Elementary (K-6th), Study Skills, Microsoft Windows, Handwriting
Patrick G.
Elkins WV. 26241
Hola estudiantes! My experience with the Spanish language began when I was 9 years old with trips to Mexico, Venezuela and Puerto Rico with my dad. Later, I graduated from West Virginia University, majoring in Spanish. I then went to Honduras as a Peace Corps Volunteer for two and a half years, and gained a higher level of fluency. I have attained an Advanced level in spoken Spanish after testing from the American Council of Teachers of Foreign Languages (ACTFL). While attending graduate sch... Read more
Spanish
Theresa R.
Elkin NC. 28621
My teaching experience is as a substitute teacher for Surry County Schools. The first time I was able to help children learn I felt as if I would explode with excitement. Seeing the look in their face when things start to come together for them is unbelievable. I have mostly worked with pre-k through first grade but also subbed for an early college class. Both are rewarding and something I wish I had pursued years ago. I am most knowledgeable in reading, writing, spelling and punctuat... Read more
Vocabulary, Reading
Scott W.
Elkins WV. 26241
I am going into my third year at Glenville State College with a major in biology and a minor in chemistry and phycology. I tutor the developmental algebra classes here five days a week. I plan to go to WVSOM, a medical school in Lewisburg, West Virginia. I tutor the developmental algebra class at college. Majoring in Biology and minoring in chemistry, requires two college level anatomy and physiology classes. The highest score on my ACT was achieved on the reading section. Shown i... Read more
Vocabulary, Anatomy
Larry M.
Elkins Park PA. 19027
Two teaching areas are listed below; these are math instructions and tennis lessons. Specifically, I am an experienced former math teacher with more than 15 years of proven success for Elementary, Middle & High School students. In addition, I am a former National Tennis Player with certification in officiating/umpiring professional tennis. I have umpired at numerous professional tournaments including USOPEN, Olympics, Davis and Fed Cups. I specialize in beginning to intermediate tennis ins... Read more
Algebra 1, Geometry
View Tutor
Patsy G.
Elkins Park PA. 19027
I am certified in Spanish K-12, and have been teaching at Elkins Park Middle School in the Cheltenham School District for 11 years. I have also been tutoring for the same amount of time. I adore helping each student find his/her particular learning style, and have been quite successful in making our sessions fun and productive. I work with students in all levels of Spanish, from elementary to college. In addition to tutoring Spanish, I also work with students of all levels to improve writing,... Read more
Vocabulary, Grammar, General Computer, Reading, Spanish, Writing, English, ESL/ESOL, Proofreading, SAT Reading, SAT Writing, PSAT, SSAT, Spelling, Elementary Math, Elementary (K-6th)
View Tutor
Moises E.
Elkins Park PA. 19027
Hello, my name is Moises and I love teaching and tutoring Spanish to students from different backgrounds. My first experience tutoring students was as a volunteer at the high school where I attended. I worked there for one summer helping students in improving their writing assignments as well as helping them to revise their homework and classwork. I also worked as a student peer mentor at the college where I obtained my baccalaureate degree. Working as a mentor helped me develop listening ... Read more
Spanish, ESL/ESOL, World History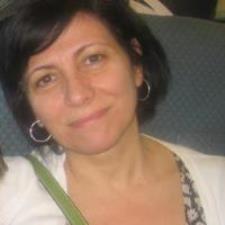 View Tutor
Anna Maria L.
Elkins Park PA. 19027
I'm Italian! I am a mother of 2 beautiful children. I would love to pass on my knowledge and passion for the language and the sciences. I have a master's degree in Biology and worked at the University of Pennsylvania in the research field. I tutored students in Biochemistry and Molecular Biology. I have experience working with students of all ages. I enjoy helping others learn. My passion for tutoring comes from working with students and professionals during my academic career. If ... Read more
Italian
Leigh Ann R.
Elkins WV. 26241
Hi! I'm an inspiring teacher with 12 years' experience in the elementary education field. I enjoy working with children having special needs, especially on the autism spectrum, as each one is different and unique. I have a strong background in applied behavioral analysis and early childhood. I am creative in developing ways for a child to learn in ways that best suite him/her. I can develop games, strategies for memory, and assist in finding resources that would benefit children. With a... Read more
Vocabulary, Grammar, Reading, English, Psychology, Anatomy, Proofreading, Elementary Math, Elementary Science, Elementary (K-6th), Special Needs, ADHD, Autism Spectrum Disorder (ASD)

Enjoy All The Benefits
You don't pay your first hour unless you find it a good fit.
Only pay for the time you need.
No subscriptions or upfront payments.
Find Tutors Near You