Best El Dorado Tutors
Found 10 El Dorado Tutors near me: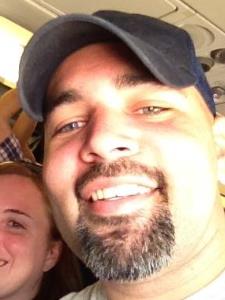 View Tutor
David J.
El Dorado KS. 67042
My name is David. I am currently a math instructor for Butler County Community College at their El Dorado, Andover, and McConnell Air Force Base branches. I am a graduate of Emporia State University in Emporia, KS. I have taught math at the middle and high school levels as well as the college level. My area of particular emphasis is Algebra. I consider myself to be a patient teacher and I enjoy making these concepts as clear as possible to students. ... Read more
Algebra 1, Algebra 2, Geometry, Prealgebra
Douglas S.
El Dorado Hills CA. 95762
In my senior year of undergraduate studies, I tutored full scholarship basketball players in statistics and cognitive psychology. The course material was a complex mix of math, science, biology, psychology, and physiology. I felt a rush when the guys passed. I also felt good around the process of teaching, especially finding ways to communicate sometimes highly complex material in ways understandable and comprehensible to the particular student. I also found out that I prefer a loose, fri... Read more
Law
Ed C.
El Dorado Hills CA. 95762
I am the President of a media company. The award winning journalist, who has worked for CBS News, and The Wall Street Journal, has long been a familiar voice to Sacramento Radio listeners. My his unique perspective on California and The World can be heard weekdays on the radio. My work has been published in Comstock?s Magazine, Golf and Lifestyle and on various blog sites. I have written and delivered more than 2000 ?Crane?s Corner? radio essays and is a recipient of Sigma Delta Chi and ... Read more
Vocabulary, Grammar, Reading, Writing, Proofreading
Aretha Z.
El Dorado Hills CA. 95762
I have been tutoring since high school. I currently volunteer at the nonprofit Young Scholars Institute in Trenton, which provides tutoring services to K-12 students. In addition, I tutor at my school's tutoring center, specializing in biology and chemistry classes. My past students describe me as patient and encouraging. I hope to help my students find the optimal studying methods that allow them to understand and retain information efficiently and successfully. Tutoring allows me to help... Read more
Algebra 1, Biology, Grammar, Proofreading, SAT Reading, SAT Writing, Ecology, PSAT, MCAT
Britt W.
El Dorado Springs MO. 64744
Hello, I am offering personal currently of non-business math courses ranging from elementary arithmetic concepts through concepts found in Pre-Algebra, Algebra I and II, Geometry, and ACT Math. I do this by instructing students to work problems on paper or on a word processor, on graphing calculators (such as, but not limited to, the TI-84 Plus, the Casio CFX-9850G, etc.), online applets, or many other technologies that are available on the internet, as well. I am a fully trained profes... Read more
Algebra 1, Algebra 2, Geometry, Prealgebra, SAT Math, ASVAB, ACT Math
Marcia T.
El Dorado AR. 71730
I currently reside in Arkansas, however, growing up in California gave me the opportunity to learn a variety of priceless lessons, of which I learned to overcome many challenges. Returning to school to receive a degree is part of my continued professional growth and another aspect of priceless lessons learned. My current occupation is an Employment Training Assistant with Experience Works, Inc. We help older people retrain in computer and job search skills for employment. My earnest desire i... Read more
Grammar, English, GED
Violet T.
El Dorado Springs MO. 64744
After teaching English for two years in Gravette, Arkansas, twenty-two years in Fort Scott, Kansas, and nine years in El Dorado Springs, Missouri, I have retired. I love teaching and helping students understand grammar. I have tutored for one hour after school each Monday for a number of years, and also have tutored grammar classes at my home during the summer. I would love to help those who are struggling with grammar or those who would like to learn to play an instrument.... Read more
Grammar
Rebekah W.
El Dorado AR. 71730
Elementary education has been a life long career for me. I started substituting with pay my senior year in high school (1992). I received a BSE in May 1997. My first teaching job was first grade. Since then, I have taught third, fourth and fifth grades in Arkansas public schools. I taught for 11 years. I went back to school and received a Master's in education administration. In 2008, I became an elementary principal. I was a pricipal for seven years. Now, I am a district level admin... Read more
Dyslexia
Patricia R.
El Dorado Hills CA. 95762
Hi Students and Parents! I am experienced with tutoring students in English and ESL writing, reading, listening and speaking. I tutored adults in ESL for two years with the Diablo Valley Literacy Council in Concord, California and I am a masters candidate in English. I have earned my Teaching English to Speakers of Other Languages/Teaching English as a Foreign Language (TESOL/TEFL) certification. I love tutoring because my students direct the class. You tell me what you want to know or impro... Read more
General Computer, Writing, ESL/ESOL, Proofreading, TOEFL, Microsoft Windows, Political Science
View Tutor
Bob C.
El Dorado Hills CA. 95762
For over seven years as a professional tutor, I have been passionate and committed to seeing students develop their academic potential and grow confident in their abilities. My advanced degrees in chemical engineering (B.S. at University of Pennsylvania and M.S at University of California, Berkeley) and business (MBA at San Jose State University) have provided academic training. While, a variety of industrial environmental engineering and financial positions have added valuable practical expe... Read more
Algebra 1, Algebra 2, Calculus, Chemistry, Grammar, Geometry, Trigonometry

Enjoy All The Benefits
You don't pay your first hour unless you find it a good fit.
Only pay for the time you need.
No subscriptions or upfront payments.
Find Tutors Near You