Best Edmond Tutors
Found 46 Edmond Tutors near me: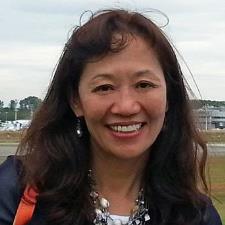 View Tutor
Tokie B.
Redmond WA. 98052
My name is Tokie. I was born and raised in Nagoya Japan. I graduated college with a degree in International Business and a minor in Education. After college, I worked in a foreign exchange department at a bank in Nagoya. At the same time, I started teaching Japanese to non-native speakers. After working and teaching in Japan for 10 years, I moved to the West Coast of America. Since then I have been teaching all levels of Japanese at a local college for over 25 years and have received many gre... Read more
Japanese
View Tutor
Alan P.
Redmond WA. 98053
I was a licensed 7-12 Math and Physics teacher in Ohio. I am educated and experienced in teaching/tutoring 3-12 Math through Algebra II, Science, Reading (Phonics K-6), and general Physics. I have also tutored Chem and Bio. My tutored students improve their grades at school. My Home Schooled students discover success in their subjects. Tutoring offers me the opportunity to help students by assessing each one's strengths and using those to overcome any deficiencies. They learn to relate ... Read more
Algebra 1, Algebra 2, Geometry, Prealgebra, Reading, SAT Math, SAT Reading, Physical Science, Elementary Math, Elementary Science, Elementary (K-6th), Phonics, ACT Reading, ACT English, ACT Math, ACT Science
View Tutor
I was born in Moscow, Russia, in the previous century. I have lived in the USA since 1994. I have a Master's Degree in language teaching from the Moscow State Linguistic University. My teaching process is accompanied by a lot of visual and audio materials and cultural explanations. History, food and drinks, customs and traditions will come along with grammar and vocabulary. Never boring! I got my other degree in Psychology, and that allows me to develop an accurate individual ap... Read more
Writing, Geography, ESL/ESOL, Russian
View Tutor
16+ years experience teaching and tutoring 1-on-1. I graduated summa cum laude with a degree in English. I then put my degree to work homeschooling my children from kindergarten through high school. At the same time, I taught English literature and writing to middle school and high school classes designed for homeschoolers. I love seeing students grow more comfortable in their writing and begin to fall in love with literature. In order to find more opportunities to teach and tutor, I earned ... Read more
Vocabulary, Grammar, Reading, Writing, English, ESL/ESOL, Literature, Proofreading
View Tutor
Stephanie M.
Redmond WA. 98052
My name is Stephanie M., and I am a 28-year-old female who loves reading, writing, and math. I was the valedictorian of my high school class and graduated from Rice University in May of 2011 with bachelor's degrees in mathematics, English, and French Studies. I currently reside in the beautiful state of Washington. I've been tutoring students for years, starting in high school as part of the National Honor Society and as the president of our school's literary club, Writers' Circle. As a memb... Read more
Algebra 1, Algebra 2, Calculus, Vocabulary, Grammar, European History, Geometry, Prealgebra, Precalculus, Reading, Study Skills, Trigonometry, Writing, Statistics, Geography, English
View Tutor
Hi, my name is Jan! I am passionate about computer programming, business intelligence and data science, and I like to share my 40+ years experience with others. I have mentored many people in these topics in the corporate world, always with an unqualified success. My tutoring philosophy is to show my students that learning is a rewarding experience and to stir life long interest in these fields. I have used R professionally for over 2 years as my primary tool for machine learning applicat... Read more
World History, SQL, C#
View Tutor
Nancy W.
Redmond WA. 98053
Dear Students and Parents, Thank you for your inquiry. I am the best tutor, ever! I truly enjoy teaching and watching my students succeed. I am highly qualified in several subjects. MY APPROACH: Study, organization, and executive functioning skills are very important and are part of my plan for every student. The lessons are also individually designed. I use positive reinforcement to motivate my students so that they may feel accomplished about subjects that are difficult for them. I... Read more
Algebra 1, Algebra 2, Biology, Calculus, Vocabulary, Grammar, Microsoft Excel, Geometry, Microsoft Word, Physics, Microsoft PowerPoint, Prealgebra, Precalculus, Reading, Trigonometry, Writing
View Tutor
Gabriela R.
Edmonds WA. 98020
Hi, I?m Gabriela! I?m a bilingual (English/Spanish) writer, poet, translator, and editor with ten years of experience. I began tutoring in 2010 as a 17-year-old undergraduate at Cal State Long Beach?s writing center. In 2013, I was named the top graduating senior in English Literature and Creative Writing with multiple awards, conference presentations, honors, and publications already under my belt (4.0 GPA, Ronald E. McNair Scholar, Phi Beta Kappa inductee). Two months later, after being ac... Read more
Vocabulary, Grammar, Microsoft Word, Reading, Spanish, Writing, English, Literature, Proofreading
View Tutor
Veronique B.
Redmond WA. 98052
As a French native speaker, I have a passion for sharing my language and my culture and for helping others to learn and succeed. French is a difficult language that can be fun to learn if taught with dedication and creativity. I graduated from one of the most famous French university and I have a MBA from Strayer University, FL. I also have 12 years of experience of working in Human Resources for global companies. For two years I have been teaching French to students as young as 7 years old ... Read more
French, Career Development
View Tutor
Tyler A.
Edmonds WA. 98026
I currently teach all levels of chemistry full time at a Private High School. I have over 10 years experience in the field of science education and am a certified educator with a Masters Degree. I am passionate about my field of study and am highly capable, with multiple years experience teaching chemistry to students of all backgrounds and abilities. I am patient, thorough, and flexible. I am committed to helping students become more confident and successful in their understanding of mat... Read more
Chemistry

Enjoy All The Benefits
You don't pay your first hour unless you find it a good fit.
Only pay for the time you need.
No subscriptions or upfront payments.
Find Tutors Near You