Best Berkeley Tutors
Found 78 Berkeley Tutors near me:
View Tutor
Alexander P.
Berkeley CA. 94702
I have two years of teaching experience at the university level and four years of tutoring experience. I graduated with a Bachelor of Science in Physics with a minor in Mathematics and later pursued a Master of Science in Applied Mathematics. I've taught classes for high school students and freshman college students so I know what content is needed to bridge the gap between the two. I've tutored the following subjects in mathematics: algebra 1, algebra 2, trigonometry, single variable cal... Read more
Algebra 1, Algebra 2, Calculus, Physics, Prealgebra, Precalculus, SAT Math, Differential Equations, GED, Linear Algebra, ACT Math, Elementary Math
View Tutor
John M.
Berkeley CA. 94704
I hold a PhD in Anthropology from Columbia University. I have a lot of teaching experience, from lecturing in 300 student classes to one-on-one tutoring. I've taught children with reading problems in Holt Michigan, and taught English as a second language to children in Hong Kong, where I also worked as a private tutor. I have taught archaeology and anthropology classes at Columbia University in New York City and at Community College in Baltimore. In sum, I have taught a variety of subjects t... Read more
American History, Vocabulary, European History, Geography, Government & Politics, World History, ACT Reading, ACT English, ACT Science, College Counseling, Anthropology, Archaeology, Regents, Sociology, Social Studies, Classics
View Tutor
Joe M.
Berkeley CA. 94702
Hello! I am a teacher and tutor that specializes in math and science. I have studied math and science my whole life. I completed a PhD at UC Berkeley in 2018, where I taught biology and chemistry classes. I have also recently taught lessons for high school anatomy and geometry classes. I have extensive one on one tutoring experience, and I always create a personalized plan for learning. I truly believe that everyone can improve their skills in math and science. With good tutoring, that improv... Read more
Algebra 1, Biology, Chemistry, Geometry, Biochemistry
View Tutor
Fred W.
Berkeley CA. 94704
I have helped students pass courses and standardized tests for the past 15 years, tutoring students in suburban private schools, urban public schools, Ivy League college students and everyone in between. In addition to tutoring, I have been teaching middle and high school math and science full-time for 14 years, and before grad school at Cornell, I taught in Bolivia as a Peace Corps Volunteer. If you are concerned about passing a test or a course in any of the following subjects or would ju... Read more
Algebra 1, Algebra 2, Biology, Chemistry, Vocabulary, Microsoft Excel, General Computer, Geometry, Microsoft Word, Microsoft PowerPoint, Prealgebra, Precalculus, Spanish, Trigonometry, Astronomy, ESL/ESOL
View Tutor
Lindsay P.
Berkeley CA. 94703
I believe strongly in the power of one-on-one tutoring to boost confidence and identify where students have missing fundamental knowledge. I particularly enjoy teaching math and SAT and ACT test prep and have 10+ years experience with one-on-one and small group lessons. I've tutored in-home, in schools, in tutoring centers, and as a Teaching Assistant at UC Davis. I have been particularly effective with high school students and adult learners who are struggling with interest in math and confi... Read more
Algebra 1, Algebra 2, Vocabulary, Geometry, Precalculus, SAT Math, Proofreading, SAT Writing, PSAT, ACT Math
View Tutor
Benjamin R.
Berkeley CA. 94705
I am a recent graduate from the Master's program in Physiology and Biophysics at Stony Brook University. I completed my undergraduate education at the University of Michigan in Materials Science and Engineering. I worked as an engineer in Alcoa Inc. before deciding to change careers to the medical field, which brought me to Stony Brook. In the Master's Program, I was a Teacher's Assistant for the graduate level physiology course and tutored a number of graduate students so that they were ab... Read more
Algebra 1, Algebra 2, Biology, Chemistry, Geometry, Physics, Prealgebra, Precalculus, Physiology, SAT Math, GRE, Physical Science, GMAT, ACT Math, ACT Science, MCAT
View Tutor
Mariela H.
Berkeley CA. 94720
I am currently working on earning a teaching credential for General Science and Earth and Space Science. I love being able to help students feel confident and proud of themselves when they are able to grasp the content. I really enjoy being a part of their learning. On the math component of the CBEST, I got a scaled score of 74/80. I love science, I majored in Environmental Earth Science at UC Berkeley. I have also passed both the General Science and Earth and Space Science CSETS. ... Read more
Phonics, Elementary Math, Elementary Science, Elementary (K-6th)
View Tutor
Johnny W.
Berkeley CA. 94704
I major in Bioengineering and minor in Electrical Engineering and Computer Science at UC Berkeley. I've been tutoring all levels of math up to SAT level Calculus for 3 years. I also have a strong Physics and Biology background (second round International Biology Olympiad contestant (top 5% nationwide)). I enjoy breaking down hard concepts into simple pieces so that my students can understand them and ace tests. Contact me if you'd like to make progress and have a solid understanding in any of... Read more
Algebra 1, Algebra 2, Precalculus, Trigonometry, GRE, Python
View Tutor
Josephine L.
Berkeley CA. 94704
Hi I am Josephine! I am currently a junior majoring in Cognitive Science at UC Berkeley. My other academic interests include Business, Sociology, Linguistics, and Computer Science. When I was in high school, I used to tutor middle school students on a variety of subjects including Literature, Mathematics, and Physical Sciences. Throughout my college years, I have also been mentoring for a college preparatory program under the Haas School of Business at UC Berkeley to assist high school studen... Read more
SAT Math, ACT Math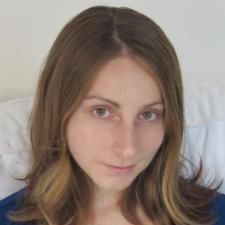 View Tutor
Inessa L.
Berkeley CA. 94708
I'm a recent PhD in Russian and Comparative Literature from the University of Southern California. At USC, I taught Russian language and literature. I enjoyed my time in the classroom, but I enjoyed working directly with students the most. During my office hours, I would help students develop the writing skills they needed to succeed in the class and throughout their academic careers. I currently work as a graduate student advisor at UC Berkeley's School of Information where I continue to pur... Read more
Writing, English, Literature, Russian

Enjoy All The Benefits
You don't pay your first hour unless you find it a good fit.
Only pay for the time you need.
No subscriptions or upfront payments.
Find Tutors Near You