Are MCAT Prep Courses Worth It?
Are MCAT prep courses worth it? Well, like so many things in life, that depends. It depends on you and your motivation as well as the type and quality of the course that you choose to take. The MCAT, or Medical College Admission Test, is one of the most grueling standardized tests a student will come across.
The Best MCAT Prep Course Review
What is the MCAT?
The exam is required to gain access into virtually every medical school in the United States and most medical schools in Canada, therefore it may come as no surprise that prepping for the MCAT should be your top priority. Enrolling in an MCAT course is one way to ensure you adequately prepared and ready for whatever may be on the exam this year.
The problem is, there are many types of courses available, how do you know which one is the best. And at quite a price, are MCAT prep courses worth it? This article will help you understand the MCAT and why enrolling in a prep course may be a good idea for you.
While most standardized tests are know for their uniqueness and difficulty, the MCAT is on anther level above the rest! The test itself is administered over 7.5 hours, making it physically exhausting and extremely mentally draining. It is a multiple choice test (this doesn't make it any easier) that tests applicants on the skills and knowledge required in medical school and when practicing medicine.
The content of the tests covers four sections;
Biological and Biochemical Foundations of Living Systems
Chemical and Physical Foundations of Biological Systems
Psychological, Social, and Biological Foundations of Behavior
Critical Analysis and Reasoning Skills
A score is given for each section, and the scores are added together to provide a total score that is reported around six or seven weeks after completion of the test.

Test Preparation Resources
There are many test preparation tools available to students to help get ready for the MCAT, some are free and some come at a cost. Naturally, you want to prepare the best way possible, so how do you know if the free resources are reliable or if the paid MCAT prep courses are worth it?
Some high quality, legitimate resources include;
Official MCAT practice exams, section bank, flashcards, and sample tests. These are available from the AAMC website, produced by the Association of American Medical Colleges.
The Khan Academy MCAT Collection is free and easily accessible to use.
Speaking with students who have sat the MCAT is also worthwhile. It will give you an indication of how much time you need to prepare and you can learn from other people's mistakes! In addition, some of those that have taken it already might be willing to spend a little time with you preparing for your exam. It certainly doesn't hurt to ask!
Using a qualified MCAT tutor. Private Tutoring at Home is an easy way to find a certified tutor in your area, one that can tailor-make study sessions to suit your needs and help you achieve your goals. While a tutor isn't free, they usually cost a lot less than courses and can offer personalized sessions geared towards what and where you need the help and to spend the time.
MCAT prep courses are often detailed and high quality. Some of the popular ones are Kaplan MCAT course and the Princeton Review MCAT prep course. They vary in delivery and cost, but there are plenty of options out there. Keep reading to find out more about these courses.
MCAT Prep Courses: The Details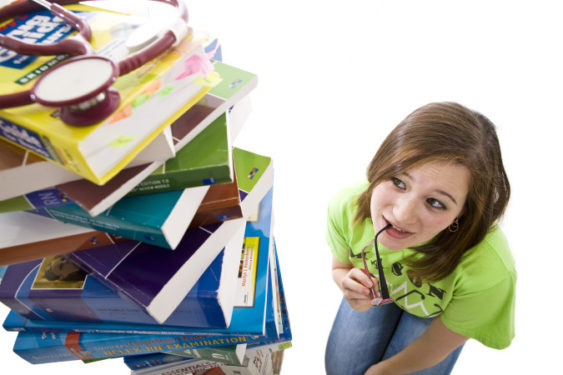 There are many, many, many MCAT Prep courses available to prospective test takers. Naturally, the people that create these courses would like students to participate and will happily give a ton of reasons and reviews as to why theirs is the best.
This guide takes an objective view on the types of courses available, allowing you to make an informed decision and get the best results possible.
Let's look at the type and style of MCAT Prep courses that are available;
Self-Paced Prep Courses – these are ideal if you need flexibility! Students are given an array of materials and a rough agenda to follow. The course is completed at a pace that suits the individual. The down side to self-paced prep courses is that they require a high level of independent motivation and the ability to manage time effectively. While the structure and content of the course is provided, each student will have to identify their own weaknesses – something that can be difficult to do for even the most dedicated students. Some self-paced courses offer customized content to help cater for individual needs, so if you choose this kind of course, look out for adaptable ones.
Live Online Prep Courses – if you like the idea of guided classes, but are unable to attend a physical class, then live online courses are a great option. You still have to commit to the set study schedule, but can do so from the comfort of your own home. This saves time traveling to and from class, as well as needing to carry books and resources with you. The key to a good live online MCAT prep course lies with the quality of teaching. They must be engaging and offer help and guidance both in and out of set class times, as well as providing resources and extra materials to help you make the most of your 'out-of-class' study time.
In-Person Prep Courses – for a more traditional approach to MCAT prep, opt for in-person courses. These allow for plenty of interaction and discussion with not only instructors, but with fellow test-takers as well. The teacher should offer direct guidance and provide assistance when and where it is needed. The fact that you have allocated and structured study time is a bonus, especially if you lack the internal motivation to get studying, but you also need to spend time outside of class studying too. Make sure your course instructor is able to provide extra study materials as well as being on hand to answer questions and queries in between classes.
Intensive Prep Courses – intensive courses are great for those with limited study time and the ability to work well under pressure and time constraints. These courses are also great for those who want a strong boost of knowledge and skills. They are often of incredibly high quality, but are so time consuming that you won't be able to fit much more into your schedule. Intensive prep courses can also be expensive, but if you have the time and the money, they may just be worth it.
The best MCAT prep course for you will depend on several factors:
Your individual learning style
Available time
Budget
And strengths and weaknesses all play a part in deciding what approach will suit you best.
So… Are MCAT Prep Courses Worth It?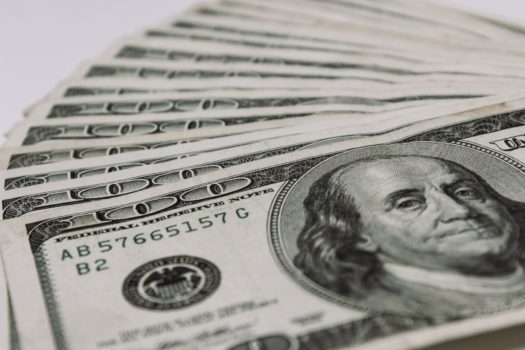 MCAT prep courses are costly, there's no way around that fact. For some, the cost may be just too much to bear, with time and money better spent using free tools (there are plenty of them), spending a small sum on prep books and official practice tests, or enlisting the help of a tutor at a fraction of the cost.
If you are basically motivated and organized, you may not need to invest your cash in these courses. However, if you need structure in your study schedule and allocated class time to ensure you prepare, then MCAT prep courses will be incredibly useful. Equally, if you can spare the funds, you have nothing to lose. The large sum is a small drop in the ocean in order to give yourself the best preparation possible, ensuring academic success and the results on the test that you need this year.
The best MCAT prep course is only going to make sense if you're willing to put the time and energy into it. Nothing beats good 'ole fashioned effort and that's what getting good scores on tests like this require. If you are willing to put the time in, then it's likely that you'll get a score that makes you happy and be one step closer to getting into medical school. Good luck!

Enjoy All The Benefits
You don't pay your first hour unless you find it a good fit.
Only pay for the time you need.
No subscriptions or upfront payments.
Find Tutors Near You