Welcome to Our Precalculus Tutors! Find a Tutor Near You Today ~
Are you starting to look for a Pre-calculus tutor near you?  Precalculus has caused many students to seek out a private precalculus tutor!  This level of math is not an easy subject for many to understand with the theorems and analysis that is required.  That's why students and parents turn to precalculus tutors for assistance.  If rational equations, conic sections equations, and graphing parametric equations are all starting to blend together, a pre-calc tutor will help get them straight.  Each of our tutors are able to help make sense of it all and assist you in coursework, homework and exam prep.
Nathanael A.
Sympathetic Math and Statistics Tutor
San Francisco, CA
view tutor
I am currently a Masters student studying math and computer science at San Francisco state. I have been tutoring students in both math and computer science subjects for the last two years. For college-level students I try to meet the students needs - whether its completing homework assignments or working through conceptual difficulties. I try to help students gain an intuition about math techniques but I know in some circumstances one just needs to memorize the methods. In either case, I l...
5 stars
(5 ratings)
Frank G.
Enjoy Helping Inquiring Minds!
Austin, TX
view tutor
I am a retired senior computer professional! Among my accomplishments is that of being the Project Manager for the State of Michigan's successful year 2000 computer conversion! I was also the most senior computer professional and manager for the State of Texas' State Board Of Insurance! My first degree is in Mathematics with post-graduate accomplishments in Computer Sciences! Recently, in my retirement, for 2 years, I tutored Mathematics for Catapult at Lanier High School in Austin Texas! ...
0 stars
(0 ratings)
Nathan Y.
Nathan! Math, Science, and Engineering fanatic!
Madison, MS
view tutor
Hi! I'm Nathan. I recently graduated high school from Madison Central, and I will be attending Duke University in the fall under an engineering scholarship! Math and science have always been my favorite subjects. Throughout high school, I've tutored many students from elementary to middle schoolers and my own peers. As VP of our school's Mu Alpha Theta Club, I scheduled and ran tutoring sessions early in the morning for students seeking help. With all the available tutors and tutees. We accum...
0 stars
(0 ratings)
Rachel H.
Knowledgeable and Passionate Math Tutor
Las Cruces, NM
view tutor
I graduated from New Mexico State University in the Fall of 2016 with a Bachelor's of Science in Applied Mathematics, a minor in economics, and a minor in dance. I graduated with a 3.5 GPA and received recognition through the college as a Crimson Scholar for high academic achievement. I have loved teaching and tutoring since high school! I have a lot of experience working in various subjects from music to dance to math, and various ages from preschool to adults. I started out working as a c...
4.95 stars
(154 ratings)
Ada G.
BU Student For Mathematics Tutoring in Various Topics
Boston, MA
view tutor
I'm Ada! I am a double major in Mathematics and Computer Science at Boston University. I love what I teach and I reflect this on how I teach it. I am a very patient person and I love to simplify any subject into the best way students can understand them. I am a very outgoing person and I love to interact with students and kids. I believe this is a big plus as a tutor because we also need to be able to relate to the students and really understand where they are struggling. I believe I can make...
5 stars
(21 ratings)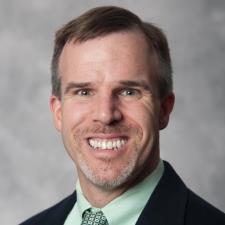 Matthew C.
20+ Years of Experience and very patient
Barrington, RI
view tutor
From the time I was in grade school, I have been helping others to learn one-on-one. I was considered "gifted" because I understood and completed my work very quickly, and so I was asked to work with other students. I have always enjoyed the experience no matter who I was tutoring. Whether a student finds academics easy or difficult or somewhere in between, I am able to help them to understand the concepts and learn the process for completing their work. I am patient, soft-spoken, and r...
5 stars
(16 ratings)
Alan H.
MIT PhD in Physics! Math and Science Tutor
Chicago, IL
view tutor
I have been tutoring students since I was in high school myself and have tutored a great number of students in both science and math. I enjoy helping students break down complex ideas into easily solvable components. I strive to help students learn how to think and solve problems, not just how to plug numbers into a template. This will ensure academic success beyond one class or one grade. I myself have a Ph.D. in physics from M.I.T. Before that I graduated with honors from the Univers...
0 stars
(0 ratings)
Colleen U.
Kind, Fun, and Successful Math Tutor
Littleton, CO
view tutor
I am Colleen, a small town girl from Northern Michigan, I attended and graduated University of Michigan in 3.5 years. I am very new to Wyzant, but not to teaching. I taught middle school math and science in Milwaukee for two years. From there, continued on to Seattle, where I managed and taught at a tutoring agency -- teaching and supporting students k-12 in all subjects for near ten years. I received extensive training in teaching students with learning differences to feel confident and pro...
0 stars
(0 ratings)
Charles Q.
WE ALL NEED HELP WITH MATH SOMETIMES
Bronx, NY
view tutor
My name is Charles Q. I have a Bachelor of Science degree in Mathematics with a minor in Chemistry from Northern Caribbean University. I believe that we are all good at math in some way or another, and I am dedicated to helping students find their love for math by building on their skills and confidence. In the past, I worked as a college level assistant instructor in algebra, biology, biology statistics, pre-calculus and calculus. I also tutored elementary and high school students who ...
5 stars
(17 ratings)
Gary S.
Tutor with Extensive Practical Experience
Gardnerville, NV
view tutor
Hello! My name is Gary and I would like you to have a better idea of who I am and why I enjoy tutoring. Following high school I attended a 4-year college and received a Bachelor's degree in Biology. Although my original intent was to enter medical school, I realized that my true interests lay elsewhere. I found what I consider to be my true calling when I subsequently received an Associate's degree in Electronics Technology from my local community college. I then transferred to a 4-year c...
0 stars
(0 ratings)
More Tutors
Discouraged by bad grades in pre-calculus?  You can get organized working with a personal pre-calculus tutor. Your tutor can help you finish your pre-calculus homework and study concepts for tests like rational function examples. They can also help you find a system to help you memorize the Binomial theorem. Pre-calculus is hard enough, don't stress doing homework alone!
Our private tutors are available to help you reach your goals and grades this year!  We have tutors that specialize in high school, AP exams as well as college and graduate prep work. And if you are an honors student looking for an honors precalculus tutor, there are dozens of those available as well!
Ready to get started?  Let us help you find a tutor near you!  All you have to do is check out our tutor listings and just send those you like a message and begin improving your grades today!  We make it easy and fast to get help.  You also are not billed for the 1st hour if there's not a fit.  But with our tools, reviews and confidential conversations with tutors before starting, we're sure you can find a private precalculus tutor that will help you reach your goals beginning now!