Best Knox Tutors
Found 78 Knox Tutors near me:
View Tutor
David B.
Knoxville TN. 37919
In addition to working as a teacher and instructor for all levels of education pre-K through post-graduate, I also have worked as a Private Contractor/Bilingual Home Inspector, as a Freelance Cross-Cultural Consultant on US & Latin American Culture, Society, and Work Environments, as a Translation/Editing Consultant, as an interpreter, and as a freelance wordsmith. I also have traveled, visited, studied, and/or worked in over 25 countries and all 50 states on more than 250 different occasi... Read more
Spanish
View Tutor
Sheryl M.
Knoxville TN. 37919
I have 16+ years of experience teaching at both high school and college level. I really enjoy working with students struggling with a challenging subject. I am certified in the state of Tennessee and Virginia in Physics, Chemistry, Biology, Earth Sciences and 6-12 math. I most often tutor up-level math and science classes. I have years of experience helping struggling math students. I really enjoy the fields within science - from Astronomy to Zoology, I will "nerd out" and try to sha... Read more
Algebra 1, Algebra 2, Calculus, Chemistry, Geometry, Physics, Precalculus, Trigonometry, Astronomy, Physical Science, ACT Math, Praxis
View Tutor
Robert C.
Knoxville TN. 37921
I am a full-time professional tutor with a great deal of experience in both individual and group atmospheres. My tutor expertise includes math (Pre-K to Calculus), English (concentrating on essay composition, sentence structure, grammar, reading, and language arts), ACT/SAT test preparation, chemistry, economics, and accounting. I also tutor any subject that mainly requires study skills and memorization, such as history, psychology, and biology/anatomy. In addition, I am a study skills/tim... Read more
Algebra 1, Algebra 2, American History, Biology, Calculus, Chemistry, Vocabulary, Grammar, Geometry, Physics, Prealgebra, Precalculus, Reading, Trigonometry, Writing, Statistics
View Tutor
Hilary B.
Knoxville TN. 37918
I earned my MA in history in 2017 and now I'm working on my PhD. I also have experience as a college history instructor and I've taught U.S. History, Early Western Civilizations, and Modern Western Civilizations. I love teaching because I enjoy helping students understand their own potential and helping them develop the skills and confidence they need for the rest of their lives and careers! With my experience with history, writing, and academia in general, I can help students with both hist... Read more
American History, European History, Writing View Tutor
Rose S.
Knoxville TN. 37934
I am a certified math teacher (grades 7-12). I have been a Level 5 teacher (highest effectiveness score as determined by State of Tennessee) consistently throughout my teaching career. I have taught Algebra 1, Algebra 2, and Geometry at the high school level and 7th and 8th grade math at the middle school level. I currently work part-time for Knox County Schools as a Numeracy Coach assisting math teachers with curriculum and teaching strategies. My goal with a student is to help them improve... Read more
Algebra 1, Algebra 2, Grammar, Geometry, Prealgebra, Precalculus, Reading, Trigonometry, Statistics, English, SAT Math, Proofreading, GED, ASVAB, Probability, ACT Reading
View Tutor
Jared R.
Knoxville TN. 37922
I have tutored students for the last 7 years as well as taught the material in a classroom for 4 years. The thing I enjoy most about tutoring is helping students achieve academic success. Every student is capable of achieving high grades but sometimes it takes a different teaching approach before the material "clicks" with the student. I have a master's degree in economics and taught the subject at a university level for 4 years.... Read more
Macroeconomics, Microeconomics View Tutor
Zach A.
Knoxville TN. 37932
My name is Zach A. and I'm currently a 3rd year medical student at the DeBusk College of Osteopathic Medicine. I'm originally from Chattanooga, TN and currently living in Knoxville, TN. I completed my undergraduate degree at the University of Alabama with a Biology degree. My desire to help others is what brought me to the medical field and I found out early on that I was able to help others around me through tutoring. I've tutored in Medical Gross Anatomy, Medical Physiology and Pharmaco... Read more
Pharmacology, USMLE
View Tutor
Caroline M.
Knoxville TN. 37912
I have been in the education field for over 25 years and tutored several students. I truly enjoy the idea of being able to share my love of English with others. As a certified teacher, I understand how important it is for students to succeed in the classroom and that everyone has a different way of learning. Making learning fun and understandable is an important part of my classroom and teaching. I specialize in grammar, writing, literature, and ACT practice. I have worked as a proofreader... Read more
Grammar, Writing, English, Literature, ACT English
View Tutor
Nitin S.
Knoxville TN. 37996
I understand the mindset and aspirations of students when confronted with challenges in math. I use a narrative based teaching methodology to explain mathematical concepts to students that extends beyond textbook problem solving and is helpful in handling life situations as well. It is my intent to help my students build mathematical instinct by initiating an inquisitive questioning process through an objective dialog. I use contextual learning as my teaching style to help my students draw c... Read more
Algebra 1, Algebra 2, Calculus, Geometry, Prealgebra, Precalculus, SAT Math, GRE, GMAT, Probability, ACT Math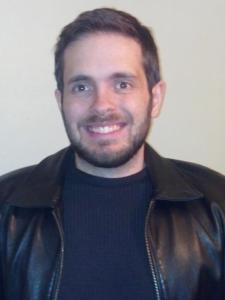 View Tutor
Stephen U.
Knoxville TN. 37909
About Me I graduated from the College of William and Mary in 2006 with a BA in History and minors in Political Science and Classics. I am a member of Pi Alpha Theta, the national history honors society as well as a member of Pi Sigma Alpha, the honors society for government. I have been involved in tutoring since high school and have been doing it professionally for 5 years. My specialties include test preparation (SAT/ACT), history, government, English, writing, and grammar, amongst other... Read more
Algebra 1, Algebra 2, American History, Chemistry, Vocabulary, Grammar, European History, Geometry, Writing, Geography, English, Government & Politics, SAT Math, Literature, World History, GED

Enjoy All The Benefits
You don't pay your first hour unless you find it a good fit.
Only pay for the time you need.
No subscriptions or upfront payments.
Find Tutors Near You